Ugly sweaters an ARH fundraiser
By Jake Davies - West Carleton Online
ARNPRIOR – This Saturday (Dec. 1), grab your ugliest Christmas sweater and proudly show it off in downtown Arnprior.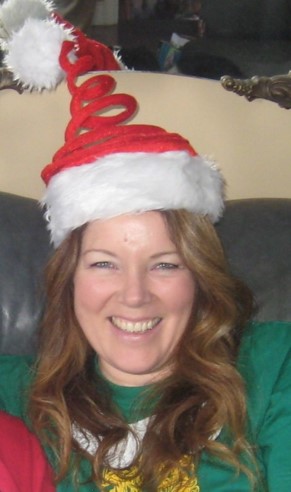 Penny Stashick's Ugly Sweater Walk is a fundraiser for Arnprior Regional Health, specifically to help fund equipment purchases.
The walk is in memory of Penny Stashick, an Arnprior community leader who lost her battle with ovarian cancer last fall.
"After seeing the amount of people coming through the line at mom's wake last fall, our family was really astounded at the amount of lives she had touched," event organizer Derek Stashick told West Carleton Online. "We knew we wanted to do some good with the out-pouring of support from the community. It was really important to our family to create an event that mom would have loved. Christmas was by far her favourite holiday. She would take two weeks off each November to decorate the house from top to bottom, hand-make all her Christmas cards and get a good head-start on her shopping."
She also had a flare for costumes.
"She loved to dress up in a goofy costume for any occasion," Derek said. "If it was a Hawaiian theme, she wouldn't just mail it in and throw a lei on…she would be showing up in about $50 worth of dollar store junk to make sure she was the goofiest looking person there…grass skirt, coconut bra, flippers and snorkel…the whole ten-yards. So, when we were looking for ideas, the Ugly Christmas Sweater Walk just seemed like the perfect combination to honour mom's memory."
The 2.5 kilometre walk will start at Robert Simpson Park and continue to McGonigal Street before returning to the park for the post-walk festivities.
Following the walk will be an after-party hosted by Catherine Lathem of CTV News as well as live holiday music, a Christmas market, family activities and prizes for top fundraisers and Ugliest Sweaters.
Registration forms can be picked up at the Nick Smith Centre, Metro, and at Sports Zone in the Arnprior Mall. Fill it out and keep it to hand in at registration on the day of the walk.
Set up your fundraising page at www.pennystashickwalk.com and sign up as an individual or on a team. Use the website to send e-mails or share it on social media. Prizes to top fundraisers.
Very ugly toques will be given to the first 200 people to register and raise $25,
On the day of, don your ugly sweater and bring your form to the park for 8 a.m.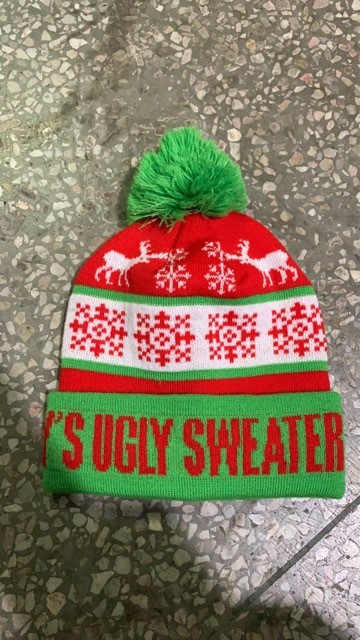 "It was really important to our family to keep all the money local," Derek said. "The Arnprior Regional Health Foundation jumped out at us because we've all had experiences with the Arnprior Hospital and been provided with amazing care. After chatting with the foundation, we were amazed to hear how much money the hospital has to raise every year to keep up with the demand for new equipment, and we really wanted to make it easier on them to provide the best equipment to the people of Arnprior."