Team LIKE finding success early
By Jake Davies - West Carleton Online
CARP – There's a lot to like about the Huntley Curling Club's brand new competitive U15 girls' team.
Team LIKE, five west end youth embarking on their first season as competitive curlers, have already brought two bonspiel championships home in only three tries.
It's a great start for the young team, not one member is older than 12, that is just learning the ins and outs to playing the sport of curling at the competitive circuit.
"It's worked out really well," coach Lou Frlan told West Carleton Online from the club during a team practice last Monday (Jan. 13). "They have a lot of fun together, they're all very coachable and they want to get better."
The team is made up of Carp's Erika Wainright, 12, and Lauren Norman, 11, and Kanata's Katrina Frlan, 12, Samantha Wall, 12, and Isabella McLean, 12. Despite their young age, between the five of them there is 24 years of curling experience.
It all started last fall when the dads were attending an Ottawa Valley Curling Association (OVCA) clinic. Coach Lou wanted his daughter to consider playing competitively and was able to find four other parents who also had an interest.
While Katrina and Erika had played competitive curling before, it was a first for Lauren, Isabella and Samantha.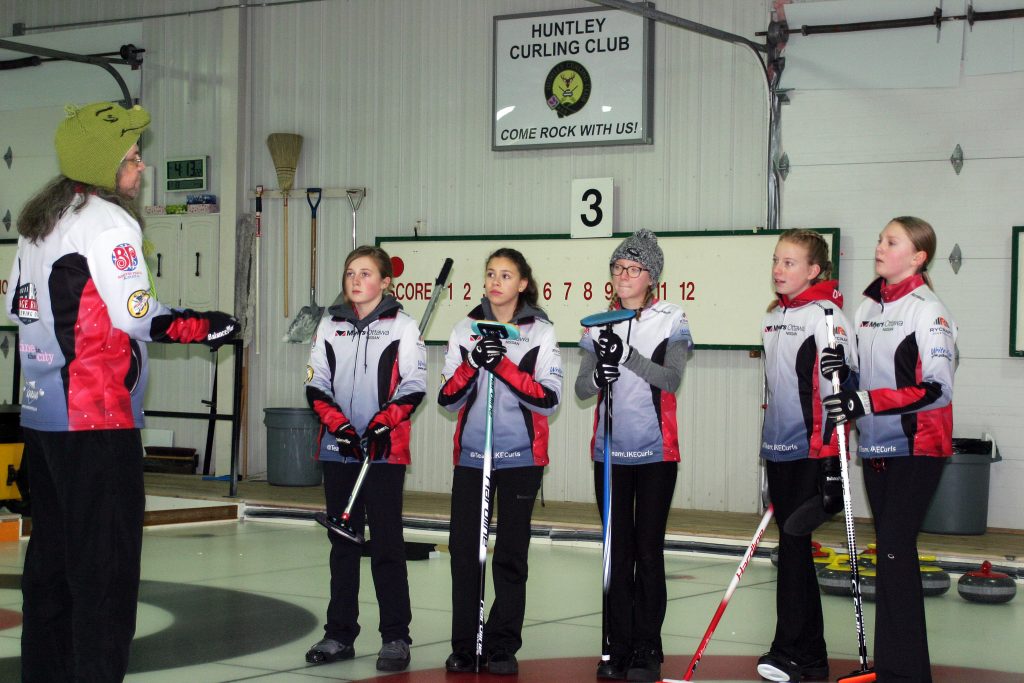 The team sort of knew each other a little bit before becoming Team LIKE. The two Carp girls attend Huntley Public School and the Kanata girls go to the same school in Kanata as well. Katrina and Erika would see each other at tournaments. But now that they are a team, they are all fast friends.
"We would see each other at tournaments," Katrina said. "But now we're talking to each other and becoming really good friends."
"We spend a lot of time together, not just on the ice," Erika said. "Off the ice as well. We do a lot of carpooling. We're really good friends."
That friendship has created a good part of their strength as a team.
"We've very good at communicating," Katrina said. "We're always talking to each other."
"We've been working really hard," Isabella said. "To make a shot, it takes four people. We're always lifting each other up and staying positive."
The coach says the team is not just new, but young for the U15 level.
"They're a young U15 team," Lou said. "Most U15 teams have at least one 14 or 15-year-old on them."
But that hasn't stopped Team LIKE from getting results. The team opened the competitive season in November for a bonspiel at the Navy Curling Club in Ottawa.
In the first week of December, the team headed to their second at the Pembroke Curling Club where Team LIKE won its first U15 bonspiel. On Jan. 5 Team LIKE won the Ladies Curling Association Bantam Bonspiel at the RA Centre.
Going two-for-three to kick off the competitive season is impressive, but not the coach's goal.
"It's a big task for 11-year-olds," Lou said. "This is a learning year. We're not too worried about results."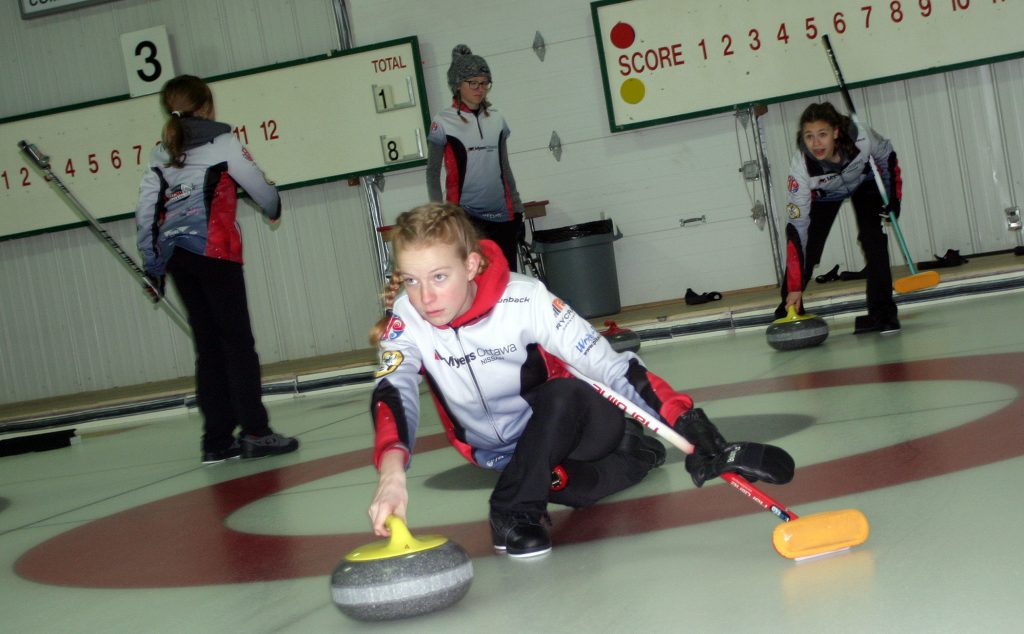 But of course, who wouldn't be happy with the results.
"It's kind of exciting," Isabella said. "This is a major step up. But we've been practicing really hard."
She's not kidding. Team LIKE has two, two-hour practices a week at the Carp club. The team also plays together on Friday nights in the Huntley Curling Club's Youth Open League for players aged 12 to 20. The league is designed for curlers who want the opportunity to extend their curling skills through gameplay but is not an instructional league. Team LIKE also plays weekly in the Ottawa Youth Curling League (OYCL). There are seven U15 teams in that league and it is really helping Team LIKE develop their skills.
"Eastern Ontario has a lot of high-level youth teams and it very well could be because of the OYCL," Lou said.
Team LIKE will be playing in eight bonspiels during the season this year, some as far away as Toronto and Hamilton.
"You have fun with your friends," Samantha said. "It's really great to be playing together and having fun."
This coming weekend (Jan. 17, 18) will be Team LIKE's biggest test. The squad will be in Russell for a two-day bonspiel. So far, Team LIKE has competed in one-day bonspiels where the winner is often decided based on total points rather than win-losses. There will be a round-robin and elimination portion to the tournament.
"This will be closer to what you would see at the higher levels," Lou said.
Meanwhile, Lou says he likes what he's seeing with Team LIKE.
"They're passionate and have a willingness to learn," he said. "They want to be here. The last thing I always tell them is to have fun."