Sudds: Kanata-Carleton and the 2022 budget
The MP's Report
April showers bring May flowers! We certainly had our fair share of rain during the month of April, and I personally am very much looking forward to warmer weather and enjoying the many parks, pathways, and greenspaces we have available to us in Kanata—Carleton.
My team and I have been hard at work responding to your phone calls and emails. Please reach out to me at any time. A complete list of community resources can be found on my website at JennaSuddsMP.ca/resources.
Budget 2022: Investing in Kanata—Carleton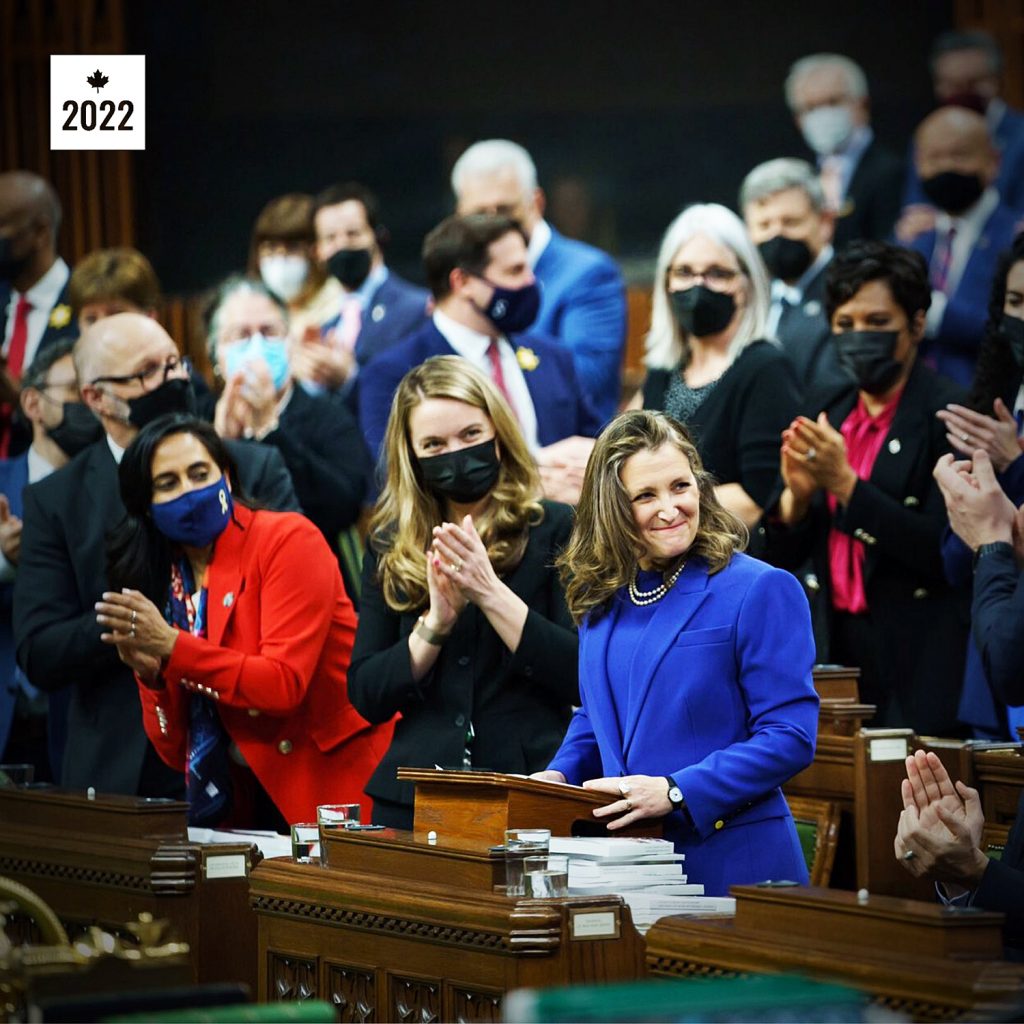 Earlier this month, Deputy Prime Minister and Minister of Finance, Chrystia Freeland, presented Budget 2022, our fiscal plan to build a stronger economic future for all Canadians.
Here are some of the highlights:
To curb the rise in housing prices, Budget 2022 outlines our government's plan to bring down the cost of purchasing a home, regulate speculative behaviour and foreign investment, and to double Canada's housing construction rate so that more affordable housing can be built quickly in Kanata—Carleton and across Canada.
On the environment, Budget 2022 invests in made-in-Canada innovation to reduce greenhouse gases and protect our climate. It also broadens the government's zero-emission vehicles strategy to make electric vehicles easier to buy and easier to charge.
On healthcare, Budget 2022 introduces a national dental care plan and improved mental healthcare supports, and strengthens Canada's existing healthcare sector to clear backlogs.
In response to the Russian invasion of Ukraine, Budget 2022 supplies Ukraine with an additional $500M in military aid, and invests $8B to reinforce Canada's national defence in the midst of foreign threats.
Our fiscal plan requires major banks and financial institutions to help pay for the recovery from COVID-19 after they made significant profits during the pandemic. It also proposes additional measures that will make the tax system more fair by closing tax loopholes.
Most importantly, Budget 2022 maintains Canada's strong fiscal position, low debt-to-GDP ratios, and pays down our COVID-related deficits.
Quarterly spring update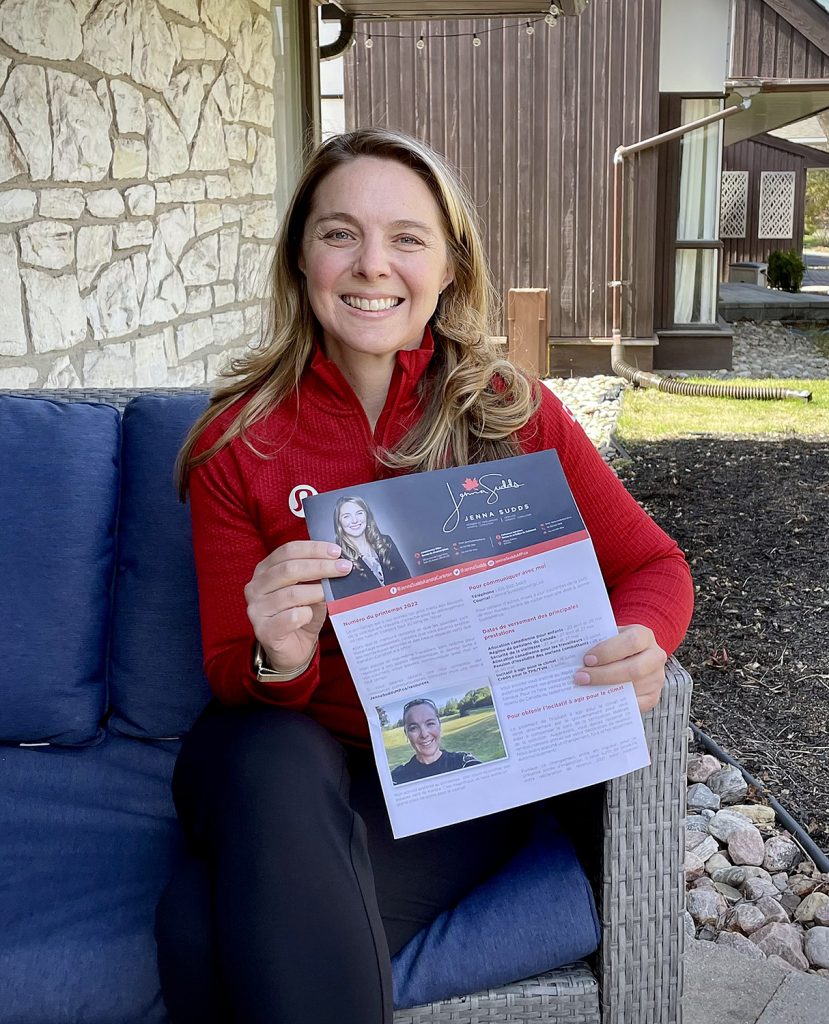 My quarterly update survey has just arrived in mailboxes across Kanata–Carleton! I encourage constituents to use this survey as an opportunity to share your feedback about the federal government's work with me. Once you've written your thoughts, cut the survey out and drop it in the mailbox (no postage needed).
I read every survey response personally in order to better represent you on Parliament Hill. I always appreciate your feedback.
Ukraine
Canada condemns in the strongest possible terms the horrors and senseless murder of innocent civilians we have seen in Bucha and the Kyiv suburbs of Irpin and Hostomel. We remain committed to holding the Russian regime accountable, and will continue to do everything we can to support the people of Ukraine. Those responsible for these egregious and appalling attacks will be brought to justice.
The world's democracies will not stand idly by in the face of continued Russian aggression and war crimes. On April 20th, Deputy Prime Minister Chrystia Freeland and a number of Canada's democratic partners walked out of the G20 plenary when the Russian delegation sought to intervene.
Canadians and Canadian companies can now donate Aeroplan points to the Ukraine2Canada Travel Fund through Air Canada or Miles4Migrants. This new initiative–the Ukraine2Canada Travel Fund–has been launched in partnership with Miles4Migrants, The Shapiro Foundation, and Air Canada. Thanks to the generosity of Canadians donating their Aeroplan points, the Ukraine2Canada Travel Fund will build on our support for Ukrainians wishing to seek refuge in Canada. Details on this new initiative are available here.
The situation in Ukraine is rapidly evolving. Regular updates on Canada's efforts to help Ukraine are available at JennaSuddsMP.ca/news/ukraine.
ClubLink update: my letter to Dr. Fullerton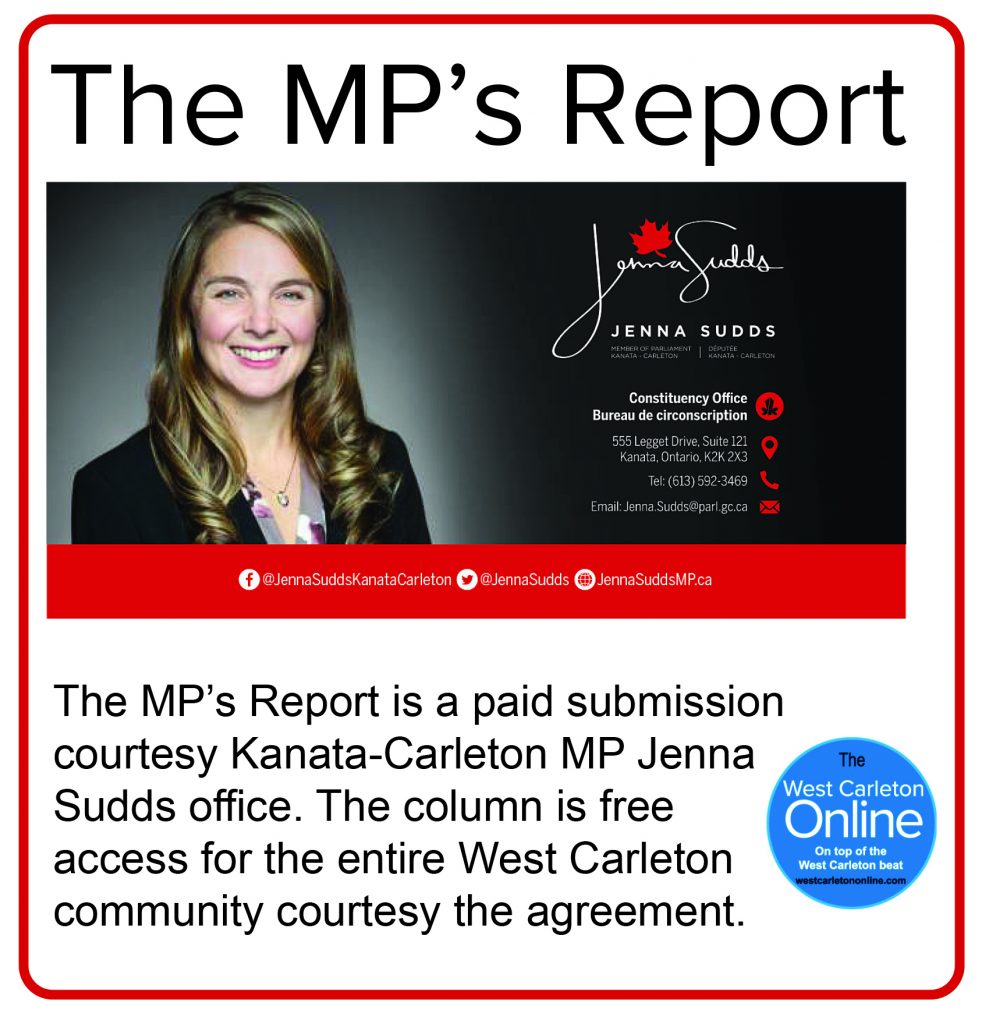 Last week, I sent a letter to MPP Merrilee Fullerton, voicing my concerns with the recent Ontario Land Tribunal ruling and echoing the asks she received from Kanata North Councillor Curry. It is deeply disappointing that the OLT recognized the theoretical possibility of future development on the golf course, and I am asking the provincial government to intervene in the protection of our community's greenspace as they did with Glen Abbey in Oakville. For details and a copy of my letter, please visit my blog.
Mask mandates on planes and trains
Despite changes in the United States, Canada is maintaining its mask mandate — and for very good reason. There's no question that masking onboard aircraft keeps pilots, flight attendants, and fellow passengers safe. It's hard to think of a lower cost positive intervention to help protect us and the people around us than wearing a mask while flying. As the evidence changes, public health requirements will too. We've been clear about that from the start.
At this time, scientific evidence proves that masks work to stop airborne particle and droplet transmission of COVID-19 — and as a result, they will continue to be required on Canadian planes and trains. Detailed information on measures put in place by Transport Canada related to COVID-19 and air transportation are available here.
Rural roundtable
My thanks to everyone who came out to join me at the Fitzroy Harbour Community Association Main Hall for my Kanata—Carleton Rural Roundtable discussion. Great discussion on how to put homeownership back in reach, make fertilizer more accessible to our farmers, and more
Please keep an eye on my Events page for details on future Rural Roundtables. I look forward to continuing our discussions.
Upcoming community events
Important benefit dates
Canada Child Benefit: May 20
Canada Pension Plan: May 27
Old Age Security: May 27
Canada Workers Benefit: July 5
Veteran Disability Pension: May 30
Climate Action Incentive: July 15
GST/HST Credit: July 5
You can sign up for direct deposit to automatically receive benefits in your bank account. To do so, visit the Canada Revenue Agency website or call 1-800-959-8281.
Other important dates
Month of May: Asian Heritage Month
Month of May: Canadian Jewish Heritage Month
May 2: Eid al-Fitr
May 5: Dutch Heritage Day
May 8: Mother's Day
May 16: Vesak
May 17: International Day Against Homophobia, Transphobia, and Biphobia
May 20: World Bee Day
May 24: Victoria Day
May 26: Ascension Day
Let's keep in touch
I continue to update constituents on important government events and programs on my website. For details, please visit JennaSuddsMP.ca.
Again, please don't hesitate to reach out by email jenna.sudds@parl.gc.ca or by phone (613) 592-3469. I'd welcome your input and look forward to working together.
To read all of Sudds' The MP's Report columns published in West Carleton Online, click here.