Rural robber sought by police
Special to WC Online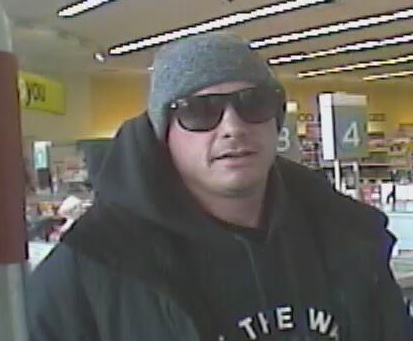 OTTAWA — Police are on the lookout for a rural robber who entered a home and stole a wallet.
A lone male suspect committed a break and enter at a residence in the 5900 block Fourth Line Road on Jan. 30, between 11 and 11:30 a.m.
The suspect entered the residence and stole a wallet and purse belonging to the homeowner. He then fled in an older model red truck with a stainless-steel plow on the front.
A stolen debit card was used to purchase items at a business in the 1400 block of Merivale Road a short time later. The suspect is described as a Caucasian male, 25-35yrs old, medium build (see picture).
Anyone with information regarding this investigation is asked to call the Ottawa Police West Break and Enter Unit at 613-236-1222, ext. 2655.
Anonymous tips can be submitted by calling Crime Stoppers toll-free at 1-800-222-8477 (TIPS), or by downloading the Ottawa Police app.