MVCA to share Casey Creek flood plain map draft June 9
By Jake Davies - West Carleton Online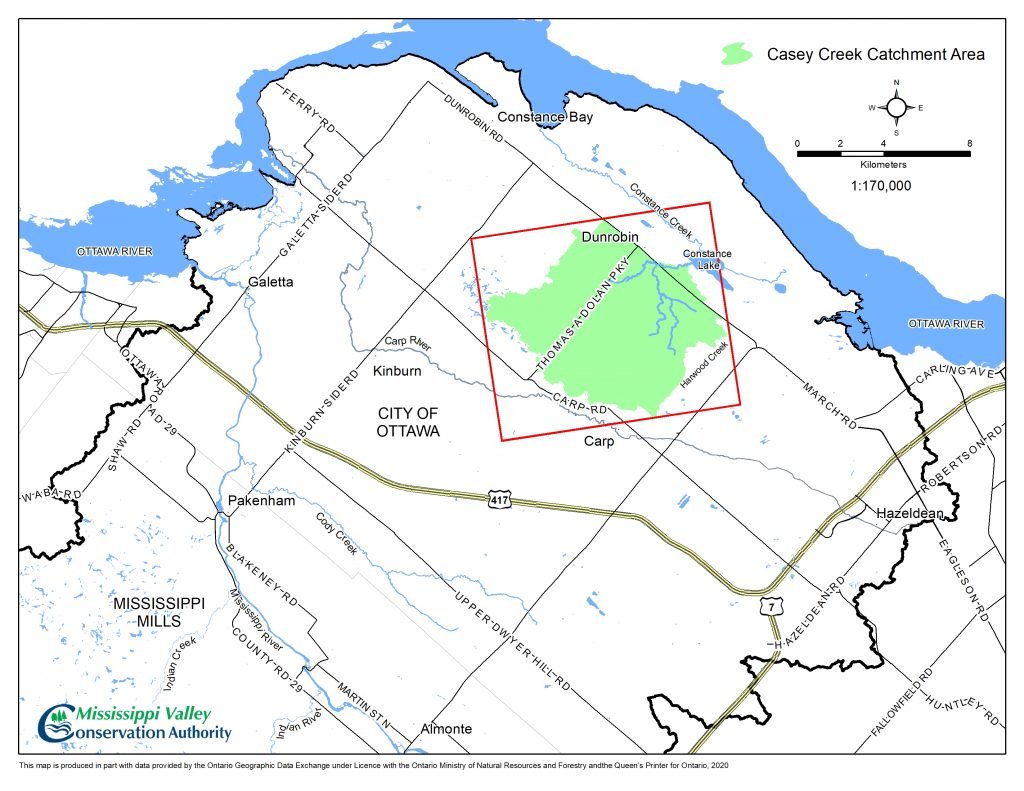 DUNROBIN – The Mississippi Valley Conservation Authority (MVCA) has completed the first draft of flood plain mapping for the Casey Creek area and is looking to get local residents' feedback during a virtual meeting June 9.
"The MVCA has completed draft flood plain mapping for Casey Creek," MVCA community relations coordinator Shannon Gutoskie released in a statement. "The project identifies flood prone areas for the 100-year flood event."
Casey Creek, a tributary to Constance Lake, is located in the Dunrobin area near Thomas A. Dolan Parkway between Dunrobin and Carp roads. The main channel of Casey Creek extends a distance of approximately 6.5 km from Marchurst Road, at the upstream end, to its outlet at Constance Lake. The outlet of Casey Creek discharges to Constance Lake through the Provincially Significant Constance Creek Wetland.
A virtual public open house will be held on Wednesday, June 9 at 7 p.m. Click here to register. The open house will be recorded and posted online. Stakeholders and special interest groups who wish to provide additional feedback may schedule one-to-one meetings with MVCA staff. To arrange for a meeting, email info@mvc.on.ca.