Moon Stones home to local artists
By Jake Davies - West Carleton Online
CARP – Moon Stones Gallery and Marketplace is the continuing evolution of artist Mary Teasdale's own growth as an artist and a businesswoman in the art business.
Teasdale's boutique in downtown Carp on 416 Donald B. Munro Dr., features more than 40 artists and artisan businesses' work. The shop features jewellery, fine art and photography, wind sculptures, home décor, apparel, bath and body products, and more – many of it created by local artists and businesses.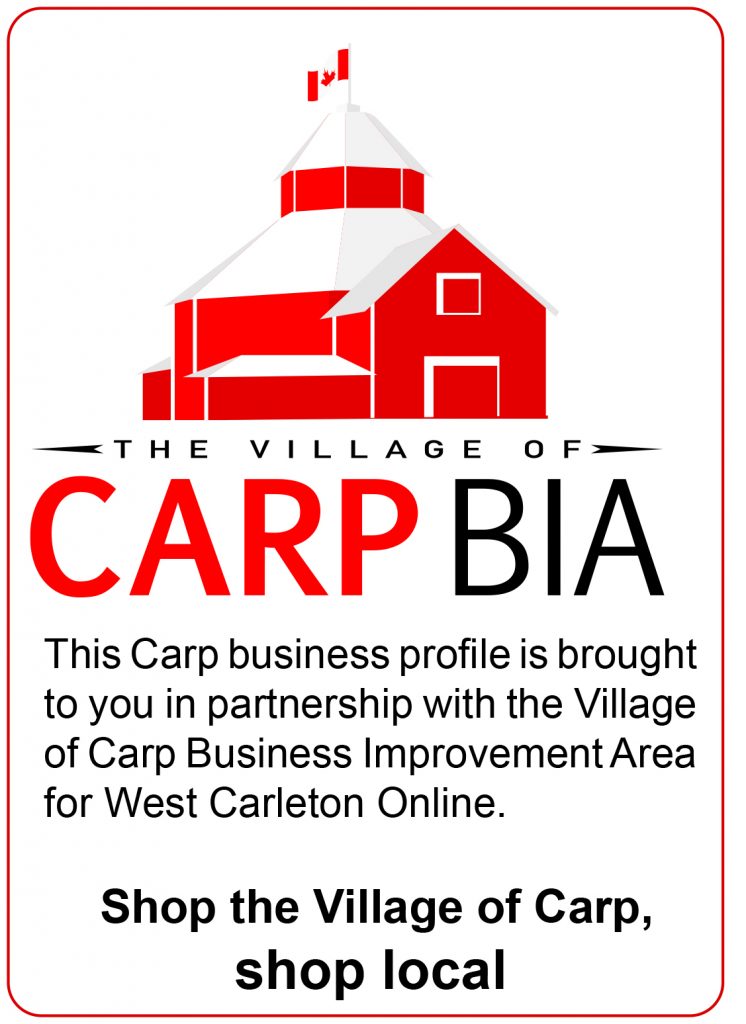 Its Teasdale's third year at the downtown location. Before that she had a shop in The Hive just up the street for two-and-a-half years. Before that Teasdale, an artist herself specializing in jewellery and necklaces, was part of the studio and market tour, often found in the Carp Mess Hall as one of the stops on the Red Trillium Studio Tour.
"I used to sell motorcycles for 10 years in Blackburn Hamlet," Teasdale told West Carleton Online from her boutique Tuesday (Oct. 6). "Near the end of it, I started making jewellery."
From selling her own jewellery, Teasdale began getting requests from other artists to sell their work. She moved in to The Hive to set up shop.
"The room I had was tiny and I had a lot of artists asking to take my work," Teasdale said. "I had to say no."
Eventually she stopped saying no and got a bigger space where she finds herself now. Its given her an opportunity to further embed herself in the artist community.
"Meeting all these amazing people is such a wonderful part of my job," Teasdale said. "You get to become friends with them."
And the storefront with the big windows has provided a great place to showcase her friends' work.
"I love the room and the light," Teasdale said of the space. "I also love the history."
Teasdale has a copy of a map of downtown Carp dating back to the 1800s.
"This place was a saddlery then," she said. "You won't believe the number of stories people tell me. This place has been so many things and I love to hear the stories."
Teasdale is a former Dunrobin resident who now calls White Lake home. She has seen the transformation of Carp becoming a destination location for day-trippers.
"The thing about Carp is it's so quaint," she said. "You still see tractors and ATVs going up the street. The airport is kind of unique. The train goes by every Wednesday. And now there's so many things to do with the Diefenbunker Museum, the Carp Farmers' Market, the restaurants, you can make a day of it."
Of course, that was pre-COVID-19. Teasdale said the roller-coaster ride that has been the global pandemic has created challenges for her and all boutique owners in Ontario. The so-called second wave, which has Ottawa as a true COVID-19 hotspot with the city regularly setting daily records for new cases, has been particularly challenging.
"I shut down in March," Teasdale said. "By May people were feeling more confident and I started getting calls for items. I opened in June and July and it was awesome. I think people really took the idea of shopping local to heart. But since the second wave, its gotten really quiet. I think people are staying home. With Christmas coming it's hard to know what to do. Do I bring in more stock? I'll have to wait and see."
For more information on Moon Stones, visit their Facebook page here.