McCrimmon: Canada Summer Jobs
The MP's Report
We have worked hard to maximize every dollar coming into Kanata-Carleton as part of the 2021 Canada Summer Jobs program. I am pleased to announce $2.1 million in funding creating 618 jobs at 123 organizations, charities, and businesses right across our riding.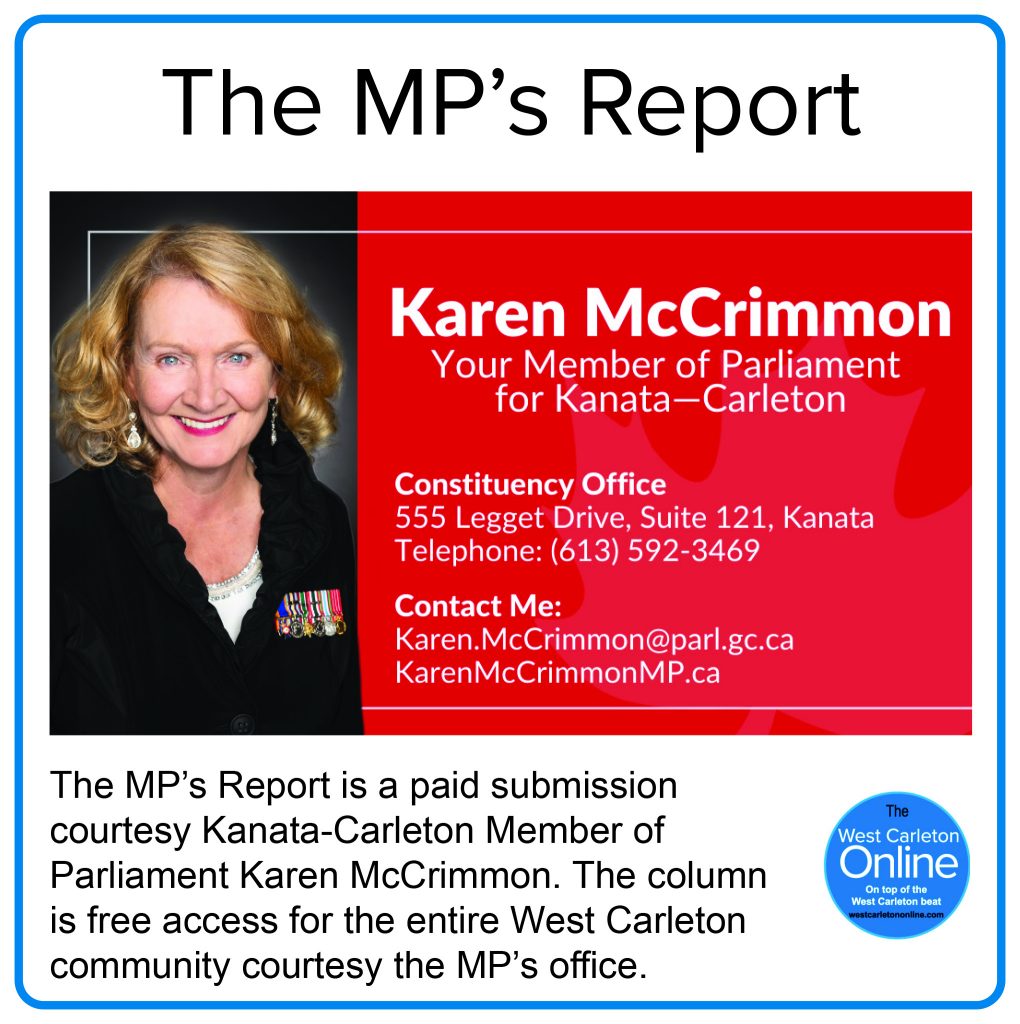 In West Carleton alone, $639,000 in funding was approved, representing 192 jobs at 35 companies and organizations. From tourism, to agriculture to summer camps, it's this diversity that makes Kanata-Carleton such an amazing place to live. If you are looking for a job, www.jobbank.gc.ca will be posting jobs by April 26. I'll also be posting information on my website and social media. Thank you to everyone who has gone the extra mile to help others through these challenging times! If we continue to work together, there's nothing we can't do!
Earth Day
Happy Earth Day! Yesterday we celebrate Earth Day as we do each year on April 22. This year's Earth Day was a bit different. While we would normally take part in the City of Ottawa's 'Cleaning the Capital' event, we've had to pause this year due to the stay-at-home orders. Though we can't gather together to clean our corner of the Earth, there are still things we can do at home to recognize this day: https://www.earthday.org/7-eco-friendly-actions-for-kids-during-thepandemic/
Safer schools for our children
The federal government is investing over $500 million to make schools across Ontario safer for students and teachers! Ensuring schools are safe for our kids means:
Better air
Physical distancing
More hand washing stations
As we continue to battle this crisis, ensuring a safe learning environment for our kids is critical!
Royal Canadian Legion Branch 616 West Carleton
Last fall, the Government of Canada announced the creation of the Veterans Organizations Emergency Support Fund (VOESF) to distribute $20 million to help veterans groups with operational costs and financial shortfalls incurred during the COVID-19 pandemic. In February, the Royal Canadian Legion West Carleton Branch 616 in Constance Bay was selected to receive $10,845 from the federal government through the VOESF.
Proud to serve you
It is such an honour and privilege to continue to serve as your Member of Parliament and I look forward to meeting and working with you all. Please feel free to contact our by email at Karen.McCrimmon@parl.gc.ca. Please follow me on Facebook at www.facebook.com/karenmccrimmon.ca/. Contact me at 613-592-3469 or at Email Karen.McCrimmon@parl.gc.ca. Follow me on Twitter @karenmccrimmon. Visit my website at: KarenMcCrimmonMP.ca.