Local 2022 election winners
By Jake Davies - West Carleton Online
OTTAWA VALLEY – Yesterday (Oct. 24), late at night, West Carleton Online shared the results of the City of Ottawa's Ward 5 council and city mayor race, as well as an exclusive interview with winner Clarke Kelly.
Here we will share some results of some of the nearby municipalities and wards as well as more from mayor-elect Mark Sutcliffe's victory speech.
Many say, of the three levels of government, municipal politics is where the rubber hits the road. But that didn't resonate with voters.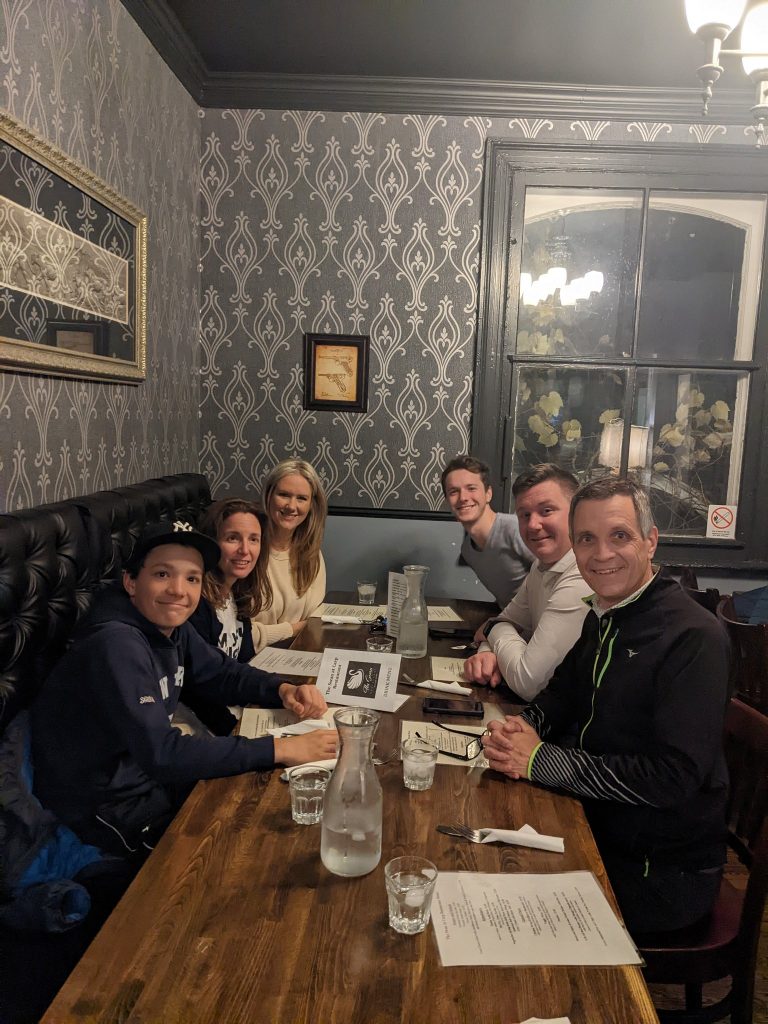 In Ottawa, there were 722,227 eligible voters. Only 43.8 per cent of those voters bothered, or 316,260.
Sutcliffe ended up winning easily capturing 51.3 per cent of the vote or 161,679 votes with Catherine McKenney coming in second with 37.9 per cent of the vote or 119,241 votes.
"Over the course of this campaign, we built a coalition of people from throughout the city and across the political spectrum," Sutcliffe said after being declared the winner yesterday (Oct. 24) evening. "I want to thank the hundreds of volunteers who put extraordinary time and effort into this campaign. Although there is only one name on the ballot, this was completely a team effort, and I was only one member of that team. So, thank you all so much. I love you all."
The mayor-elect had some words for the new Ward 5 councillor-elect Clarke Kelly and the 23 other councillors that will join him at City Hall.
"To the 24 people who have been elected to serve on the next city council, I want to say congratulations," Sutcliffe said. "I'm ready to work with all of you to make Ottawa better for everyone. To all the people who put their names forward in this campaign, thank you for making the sacrifice to contribute to our democracy. Running for office is a form of service to your community and we are grateful for your service."
Sutcliffe also had some words for the residents of Ottawa.
"This election was never about me or any other candidate," he said. "It was always about you, the people of Ottawa, and the kind of city we can build together. Tonight, the people of Ottawa made a clear decision. You voted for positive change. You voted for compassion and fiscal responsibility. You voted for a safer, more reliable, more affordable city. You voted for an approach that works for all of Ottawa. As I have said every day during this campaign, I will respect every part of the city, the rural areas, the suburbs, and the urban areas. I will listen to you, I will respect you, I will work hard for you. For all of you."
For Ward 5's council race results and an interview with Ward 5 winner Clarke Kelly, click here.
Long-serving Ottawa Carleton District School Board Zone 1 trustee Lynn Scott easily won the public school board trustee election with 13,703 votes. The runner-up candidate was a distant 9,000 votes behind.
Scott was first elected to the board in 1994 and is in her 28th year as a trustee.
Scott Phelan won the Ottawa Catholic School Board Zone 1 trustee election defeating incumbent Mardi de Camp by more than 500 votes. De Camp was appointed Zone 1 trustee following the death of then-trustee John Curry last year.
Arnprior
Longtime Arnprior politician Walter Stack will only be a one-term mayor, losing to former council colleague Lisa McGee.
McGee won Arnprior's mayor race capturing 52 per cent of the vote or 1,868 votes. Stack came second with 1,191 votes and first time candidate Mike Defalco came third with 459 votes.
Dan Lynch was elected county councillor.
Joining McGee at the council table will be councillors Chris Toner, Chris Couper, Lynn Grinstead, Tom Burnette and Billy Denault.
Of the 7,504 eligible voters, 3,571 (48 per cent) cast a vote, about the turnout as the 2018 election.
"People wanted change," McGee said following the election. "They saw the last term and they wanted some change."
McNab-Braeside
McNab-Braeside will also have a new mayor as former councillor Mark MacKenzie was elected mayor with 43.8 per cent of the vote.
MacKenzie defeated current councillor Oliver Jacob and incumbent Tom Peckett who finished third.
Lori Hoddinott knocked off incumbent Brian Armsden for the deputy mayor position.
Kevin Rosien, incumbent Scott Brum and Robert Campbell will join MacKenzie and Hoddinott at the council table.
Mississippi Mills
In Mississippi Mills, Mayor Christa Lowry was acclaimed months ago.
Rickey Minnille will serve as deputy mayor with Almonte Ward councillors Mary Lou Souter and Jane Torrance,Ramsay Ward councillors Bev Holmes and Vicki Lowe and Pakenham Ward acclaimed councillor Denzil Ferguson.
Carleton Place
Toby Randell will be Carleton Place mayor for the 2022-2026 council term.
The current councillor earned 1,962 votes, fighting off challenges from incumbent Doug Black (1,764) and developer Andreas Foustanellas (191).
A lifelong Carleton Place citizen, Randell joined council in 2018. When he is not considering and making decisions on important issues, the married father of five co-owns Blade Sports at the local arena.
Current Coun. Andrew Tennant was elected deputy mayor with 2,393 votes, beating out incumbent Sean Redmond who received 1,469 votes.
This municipal election saw 13 people run for five Carleton Place councillor spots. Voted in on Monday night were Linda Seccaspina (2,469 votes); Jeff Atkinson (1,952); Sarah Cavanagh (1,655); Mark Hinton (1,507) and Dena Comley (1,889).
Nearby Ottawa wards
In Kanata North, Cathy Curry won her first election after being appointed to the role after MP Jenna Sudds stepped down to run in the federal election.
Curry easily defeated Viorel Copil and Christine Moulaison.
In Bay Ward incumbent Theresa Kavanagh also handily won the ward by more than 10,000 votes defeating Robert Hill and Othman Alhusain.
Glen Gower will continue to represent Stittsville Ward winning by more than 5,000 votes over Mathew Duchesne, Tanya Hein and Kevin Hua.
Allan Hubely defended his Kanata South seat defeating Dr. Rouba Fattal, Erin Coffin, Mike Dawson and Bina Shah.
Of West Carleton-March's neighbouring wards, only Rideau-Goulbourn Ward will have a new mayor, as Scott Moffatt did not seek re-election. David Brown won the ward by a large margin, more than 5,500 votes over Leigh-Andrea Brunet, Michael J Nowak, Patty Searl and Kevin Setia.