Kinburn donation pile cleaned up
By Jake Davies - West Carleton Online
KINBURN – Despite a very large Donation Site Closed sign in front of the dilapidated donation boxes donations, more accurately garbage at this point, continued to pile up in front the bins in an unsightly manner.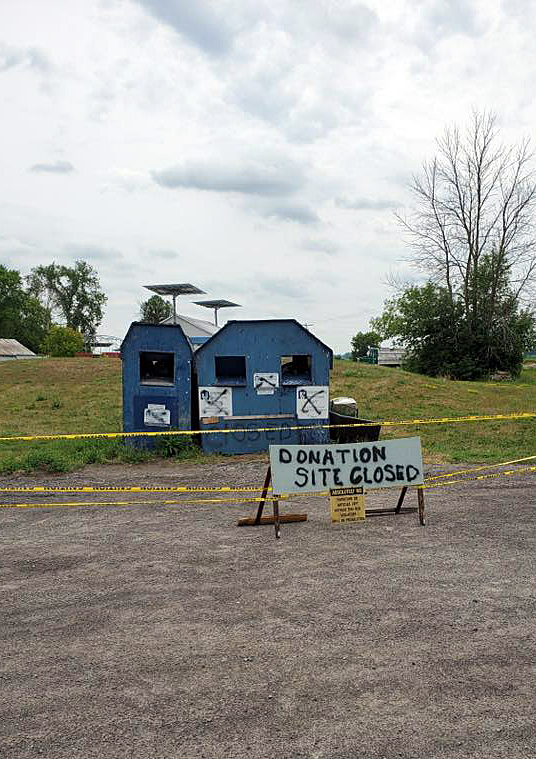 A group of Kinburn-area volunteers took it upon themselves to clean up the unsightly mess.
The bins are located on a gravel lot beside the Kinburn fire station across from Kinburn Farm Supply.
Kinburn resident Lisa Rath, with the help of Dale Rath, Jayne Coady and Gary Coady got to work yesterday (July 19) and cleaned up the mess.
"Two trips with the trailer and one bobcat bucket cleaned up the front of the blue boxes," Rath said. "The inside needs to be taken care of but maybe the city can take care of it when they remove the boxes. Thank you Dale, Jayne and Gary for helping me with this mission. Let's hope people adhere to the site closed sign."
Kinburn's Danielle Stinson sure noticed the improvement.
"A big shout out to Lisa and Dale Rath and Jayne and Gary Coady for all their hard work today with the clean up," Stinson said yesterday. "You have all gone above and beyond for Kinburn."