KCSBN e-fair a unique fifth anniversary
By Jake Davies - West Carleton Online
WEST CARLETON – It was a virtual first for the fifth edition of the Kanata-Carleton Small Business Network (KCSBN) annual conference, this year held in the form of an e-fair yesterday (Oct. 1) afternoon.
For two-and-a-half hours entrepreneurs, small business owners, keynote speakers and the KCSBN networked from the comfort of their own homes (or perhaps businesses) at this year's edition of the popular event, held over the Internet using specialized software designed for the purpose of holding virtual events.
It was a big change from last year's event held at the Turkish Community Centre Hall on Michael Cowpland Drive. It was a big change from what was originally planned as well. KCSBN founder and event organizer Dr. Rouba Fattal told West Carleton Online the event was originally scheduled for last spring at the Brookstreet Hotel's biggest ball room which the hotel donated to the event.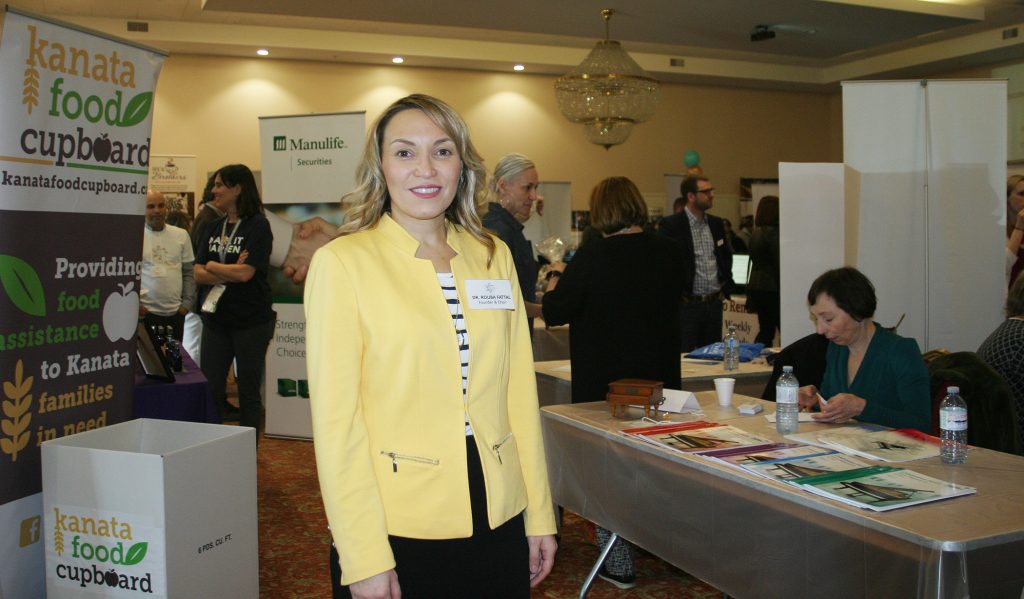 "We could only put 40 people in there max with physical distancing," Fattal said. "There was no possibility. The board alone is 15 people."
The pandemic put an end to that idea, but Fattal wasn't going to let a pandemic stop the growing not-for-profit organization's also-growing networking event.
This year's event, with title sponsors RBC and Ruckify, was held online, moderated by eSAX's Gerald Goldsmith using the networking software Remo.
The software presented viewers with a virtual ballroom complete with tables. Vendors could set up virtual booths and visitors could pop in for a quick video-network with those seated at the table. The keynote address and other guest speakers were also shared through video and livestreaming. Fattal had some opening statements as did MP Karen McCrimmon, before Kanata-based entrepreneurs and Ruckify co-founders Steve Cody and Bruce Linton shared stories of their business' successes and challenges through the pandemic so far.
Following the talks and a question and answer session, attendees were free to virtually mingle with anyone else, switching from table to table to learn about the businesses of Kanata-Carleton.
"We have the top entrepreneurial minds and to hear their ideas," Fattal said in a video conference with West Carleton Online during the event. "(Cody and Linton) uplifted the spirits of the business community."
Fattal said the event had 89 registered guests and 40 booths heading in to the event. Because of the ease of signing in, several may have signed up during the event. Fattal said those numbers are down by about three-quarters of what she had registered for the live event cancelled last spring.
Fattal says despite the smaller turnout, she was buoyed by the online e-fair.
"I had to convince some people to participate because it's a new tool," Fattal said. "It felt like I was starting from scratch, but I see the potential. There's lots of advantages to this. If I get good feedback, I may try it again."
Fattal said those advantages included the event being environmentally friendly; a fraction of the work; and participants getting to do it from the comfort of their own homes.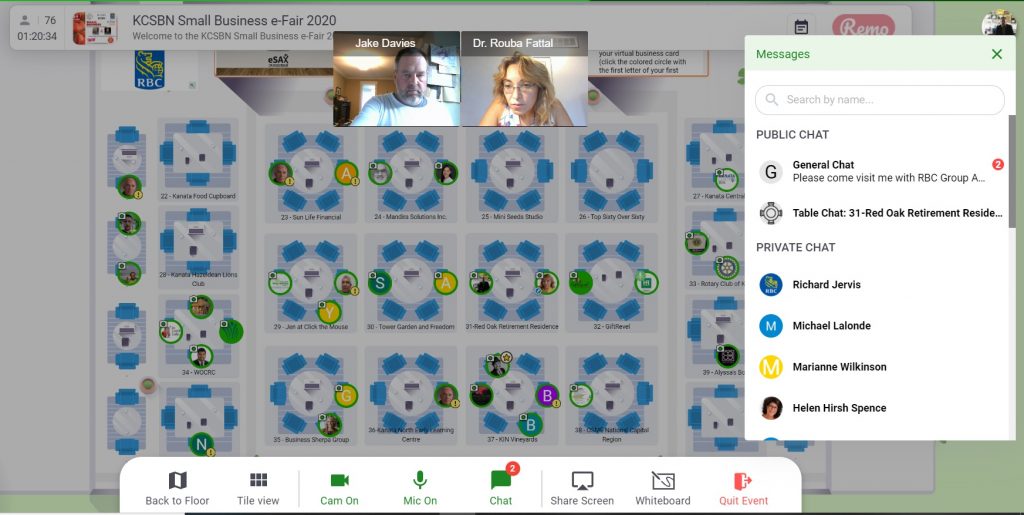 "There's lots of silver linings," she said. "I hope it brings value to the business owners."
Fattal says it has been a challenging time for the KCSBN businesses as they find their way through the pandemic.
"There are businesses hit harder than others," Fattal said. "Some say to me they don't know if there is any point in joining the KCSBN. It makes me worried. I want to hug them. We're doing everything we can. But there are lots of other booming businesses. Where there's challenges, there's opportunity. There are some positives coming out of this. People are moving online and increasing the pie."