Kanata-Carleton Student Vote goes red
FITZROY HARBOUR – The students of St. Michael's Catholic School Fitzroy Harbour showed their priority is the climate crisis, following the outcome of the Student Vote held on Election Day (Oct. 21).
St. Michael's was one of several West Carleton schools to take part in the national Student Vote program.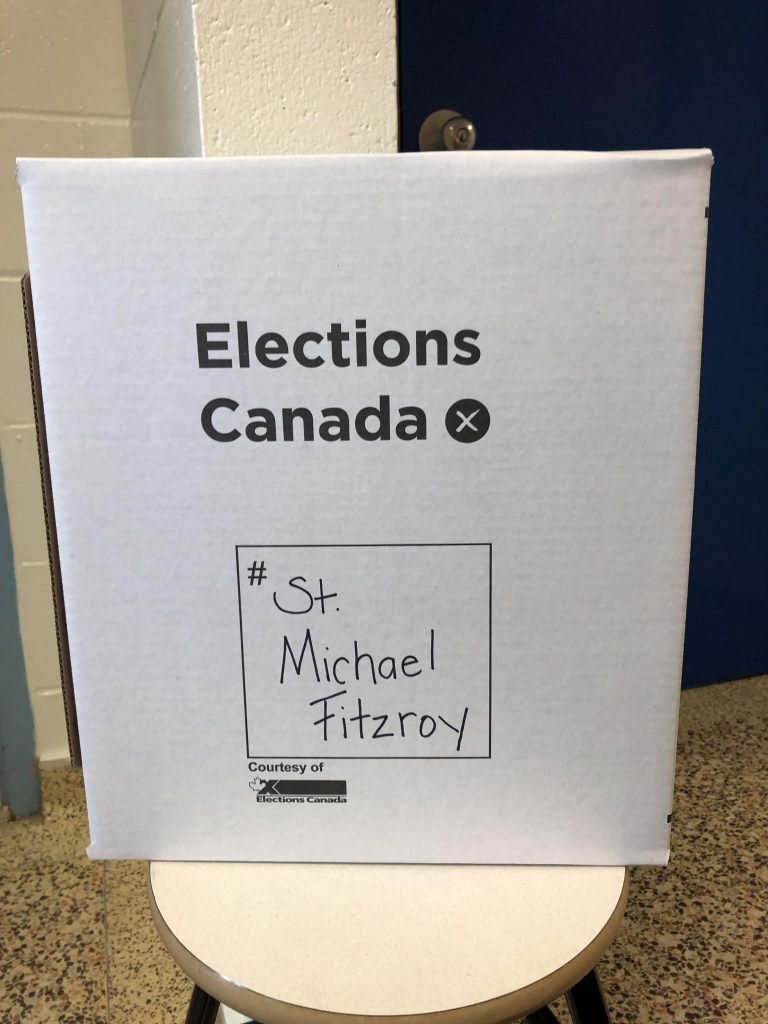 Student Vote is an authentic learning program that provides students with the opportunity to experience the voting process firsthand and practice the habits of active and informed citizenship and is organized by Elections Canada. It ran concurrently with the 43rd Canadian general election last Monday, but of course, Student Vote ballots do not count. They are a great barometer of what Canada's youth think are this country's top issues.
"Last week, students conducted a lot of research, watched the debates, and discussed their thoughts with classmates," ST. Michael's Student Vote organizer and teacher Caroline Desmarais told West Carleton Online Tuesday (Oct. 22). "Yesterday they participated in the nation-wide Student Vote, where students from all over Canada can have their voices heard. At St Michael, The Green Party took the win."
Students cast 34 votes in Fitzroy Harbour.
In the Kanata-Carleton Riding, 31 schools took part with 6,135 votes cast. Liberal MP Karen McCrimmon is popular with the kids too, defending her seat with a slight 27.5 per cent of the vote (1,687). The NDP's Melissa Coenraad came second with 1,632 and Conservative Justina McCaffrey was third with 1,353 votes. The Green's Dr. Jennifer Purdy came fourth with 1,217 votes and the PPC's Scott Miller attracted 246 votes.
St. Michael's Catholic School Corkery cast 71 votes and declared NDP Coenraad the victor in their school with the Green's Purdy coming second.
West Carleton Secondary School cast 341 votes with McCrimmon earning 32 per cent of the vote (110) and the NDP's Coenraad coming second with 90 votes.
Nationally more than 1.1 million school students participated in Student Vote Canada, 2019. As of Oct. 23, 1,189,614 votes were reported from 8,005 school based in 338 ridings.
The national results were eerily similar to the real deal at the top, anyway. The Liberals won a minority government with 112 seats. Justin Trudeau won his riding of Papineau. In fact, all party leaders were able to win their own seats. Where the student vote diverges is with the Official Opposition. The #UpRiseSing was in full force among Canada's youth and the NDP would have formed the opposition with 98 seats. The Conservatives won 93 seats. The Greens were able to win 12 seats. The Bloc did not enjoy the uprising it did last Monday and only won 12 seats. Much like real life, the PPCs were shut out.