Green Valley Cannabis Co. an Arnprior destination
By Jake Davies - West Carleton Online
ARNPRIOR – The Green Valley Cannabis Company is a locally owned business in the heart of Arnprior that promises to be a destination location in the downtown core.
Last Saturday (June 17) Green Valley quietly opened its doors at 115 John St. N, a soft opening to ensure the business was running exactly as the owner planned before the official opening on June 29.
"We did our due diligence," Green Valley general manager Jaymin McConnell told West Carleton Online last week (June 13) as the Green Valley team prepared for Saturday's opening. "We went as far up as Pembroke and as far down as Trenton, ON, and we literally stopped at every town in between. We checked population density, number of stores, so math-wise, Arnprior looked like an ideal spot. But we're also local. We like to support local, and we like to invest money in to the local community so it makes a lot more sense."
McConnell said the team, including the owner, preferred to invest money locally, rather than drive down to Trenton and do it there.
Green Valley is the third cannabis store to open in Arnprior since marijuana was legalized. McConnell says Green Valley will be more than a vendor, but a destination location for those with an interest in cannabis as well as those who just want to learn more about the product.
"We knew we had to make a store that stood out, and ideally we wanted to make it a destination store," McConnell said. "We've set up Instagram stations, Tik Tok stations, so we give the younger crowd something to come for. Not only are they coming for the cannabis, but there are other attractions in the store. We did spend quite a bit of money investing in the store, in to the appearance and decoration of it, to appeal to all ages."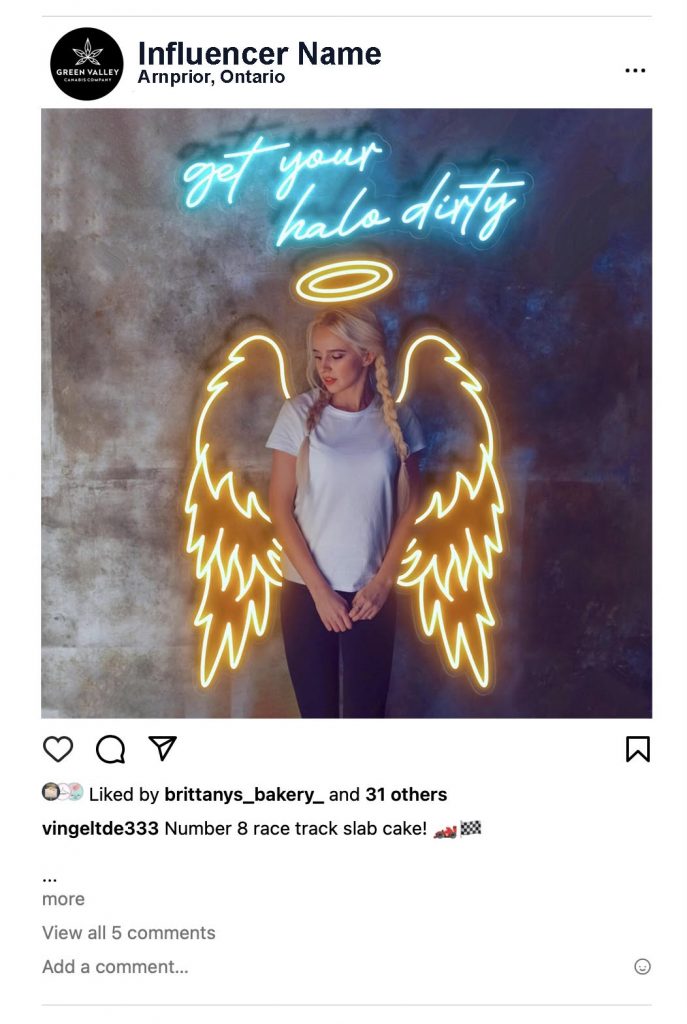 Quality is also important. The Green Valley team offers a carefully curated selection of high-quality cannabis products with a focus on customer service.
"We take great pride in our carefully curated selection of products, which includes everything from classic strains to innovative new products," McConnell said. "We only work with trusted suppliers who share our commitment to quality and safety, so you can always be confident in your purchases."
McConnell has lots of experience in the industry, having worked at a few previous dispensaries and keeping up on the latest products.
"I'm constantly learning online, learning from different reps," McConnell said. "I pride myself in knowing the products and providing really good customer service."
McConnell says its an exciting time to be opening a business in downtown Arnprior.
"It's exciting and we specifically chose John Street North because of the revitalization of it," McConnell said. "Because of the nicer restaurants coming in and the nicer stores coming in and we knew we were going to invest money in to this pretty substantially, so we're happy to be part of that new revitalization of the downtown core and we're happy to support it."
Inside the store, McConnell says the goal is to make clients happy they came to Green Valley.
"We want them to have a really positive customer service experience," McConnell said. "We want them to be happy, not just with the product, but it starts with having a good, fresh product, but then the customer service is what makes all the difference. That's one of the key differences here, a really high level of customer service. We want to make sure everyone who leaves here, leaves happy. We are going to highly tailor our services and products to the clients and town of Arnprior. If there are people looking for something specific, then we are happy to make sure we find that for them and it's on the shelves.""
The official grand opening of the Green Valley Cannabis Company will be Thursday, June 29.
For more information on the Green Valley Cannabis Co., visit their website here.