El-Chantiry: Ward 5 bi-weekly news for Nov. 30
The Councillor's Column
COVID-19 – LATEST NEWS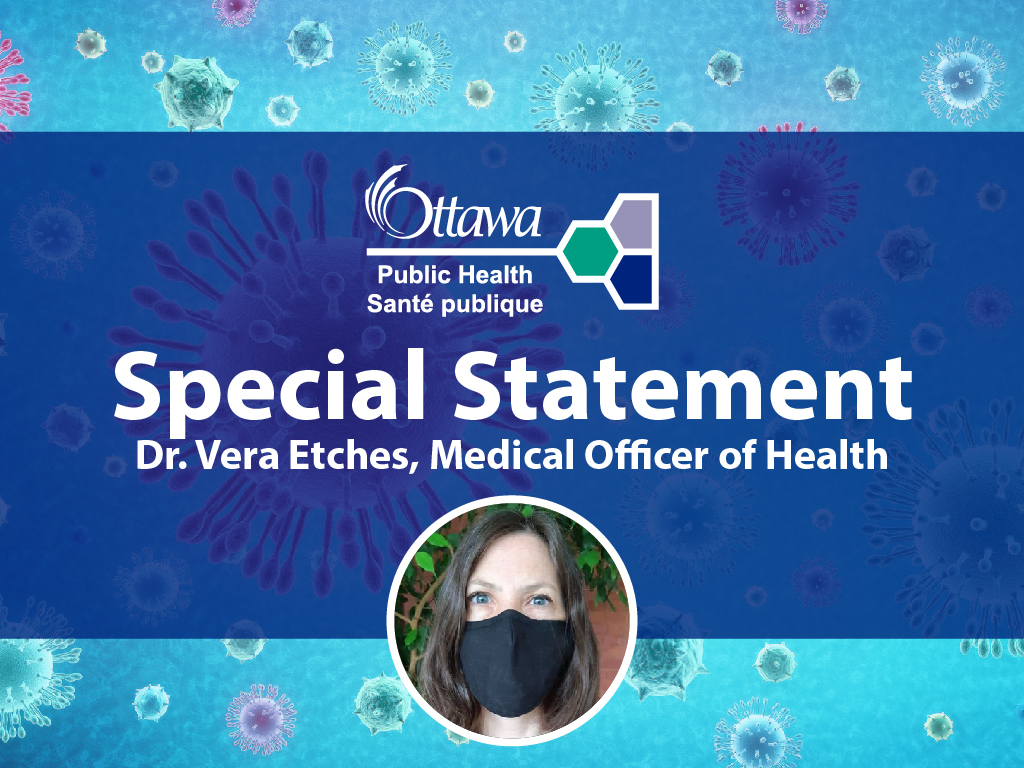 The government of Ontario has announced cases of the COVID-19 Omicron variant in Ottawa in returned travelers from Nigeria. Ottawa Public Health is conducting case and contact management and the individuals are self-isolating.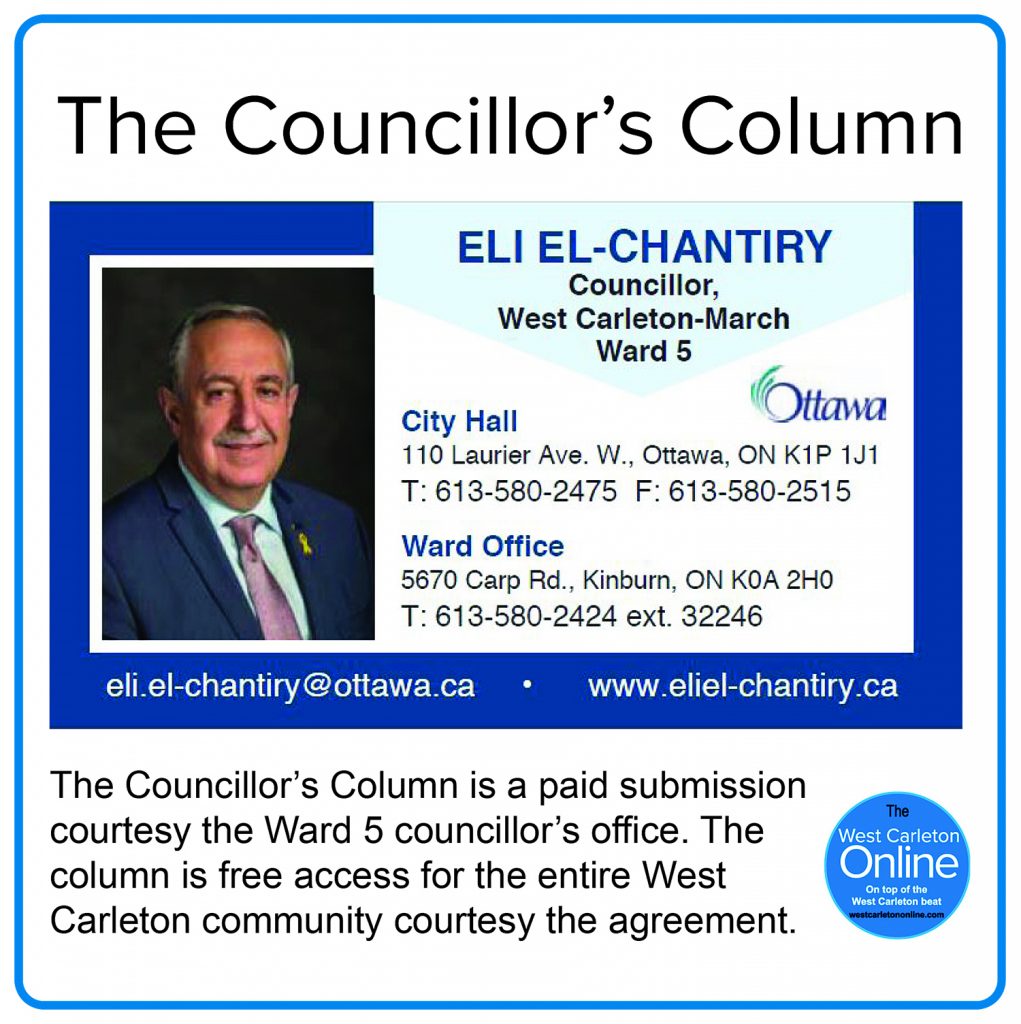 Ottawa Public Health follows up directly with all individuals diagnosed with COVID-19 and their close contacts. To protect the privacy of the individual, Ottawa Public Health cannot disclose additional information about any case of COVID-19.
Ottawa Public Health is working with the Province to monitor COVID-19 variants of concern including Delta and Omicron.
To reduce the transmission of the Omicron variant and out of an abundance of caution, Ottawa Public Health advises individuals who have been in Nigeria, South Africa, Mozambique, Botswana, Zimbabwe, Lesotho, Eswatini, and Namibia, within 14 days before arriving in Ottawa, AND members of their households to:
Immediately self-isolate even if fully vaccinated. Follow federal guidance, and any additional guidance provided by Ottawa Public Health if contacted.
Seek testing for COVID-19 at one of Ottawa's assessment centres regardless of whether they have symptoms. Federal guidance at this time is for testing to occur immediately upon arrival and eight days after arrival.
Isolate from household members. For example, stay in a separate room or stay in an isolation centre until receiving a negative test result. For information about staying in an isolation centre please call 613-580-2424 ext. 25890 or email OPHisolationcentre@ottawa.ca.
We know that this information may be concerning for some individuals. If you have questions or need help with this guidance, please contact Ottawa Public Health by email: healthsante@ottawa.ca or by phone: 613-580-6744, Monday to Friday, 8:30am to 4:30pm. If calling after hours, please leave a voicemail message with your contact information and a public health nurse will return your call the following day during business hours.
The best way to prevent transmission of COVID-19 is to get vaccinated and remain vigilant by practising basic public health measures including wearing a mask, maintaining physical distance, and limiting close contacts. If you are gathering with others, assess the risk by considering everyone's vaccination status.
In the coming days, we may see an increase in the number of people testing positive because of transmission of the Omicron variant in Ottawa. It is important to remember that this is not a new virus and that the public health measures that we practice will help reduce the spread of the Omicron variant. If you are experiencing COVID-19 symptoms, do not wait a day or two days to see if your symptoms improve and book a COVID-19 test immediately.
OTTAWA PUBLIC HEALTH: VACCINATION OF 5 to 11 YEAR OLDS
The schedule is now available for after-school COVID-19 vaccination clinics. From Thursday, December 2 to Thursday, December 23, 73 schools across the city will host vaccination clinics on a rotating schedule. Up to 10,000 appointments for children ages 5 to 11 will be available each week through these clinics.
Other options for vaccinating five to 11 year olds include:
Ottawa Public Health is aiming to make vaccination for these young residents and their families as easy and comfortable as possible, with new child-friendly signage and fun stickers to take home. Check the Ottawa Public Health website for tips on how to prepare for your child's appointment, such as giving children a snack beforehand and bringing a comforting toy or music to listen to.
Ottawa Public Health recommends all eligible residents receive two doses of a COVID-19 vaccine to be fully immunized. Parents and guardians who have questions about the vaccine can visit the frequently asked questions webpage.
For more information about COVID-19 vaccines for children aged 5 to 11, including recommended dose intervals and getting a flu vaccine this season, please visit OttawaPublicHealth.ca/ChildCOVID19Vaccine.
WARD NEWS
CONGRATULATIONS TO ORDER OF OTTAWA RECIPIENT, SYD GRAVEL

It was an honour to support the nomination of Mr. Sylvio 'Syd' Gravel for the prestigious City of Ottawa civic award; The Order of Ottawa. I have personally known Syd for over 30 years and when I reached out to Syd's wife, Judy, for assistance in providing letters of support for this nomination, the response was overwhelming. Letters of support and praise for Syd started pouring in. This immediate reaction from his peers, colleagues and those familiar with his work ethic and philanthropy, solidified my belief that Syd would be a worthy recipient of this award.
Syd's list of accolades is long and well-deserved. I cannot think of a more deserving individual and I am proud to recognize his exceptional contributions that benefit our community and the lives of many in Ottawa and around the world. You can read Syd's Order of Ottawa write-up here.
CORKERY COMMUNITY ICE RINK: VOLUNTEERS WANTED!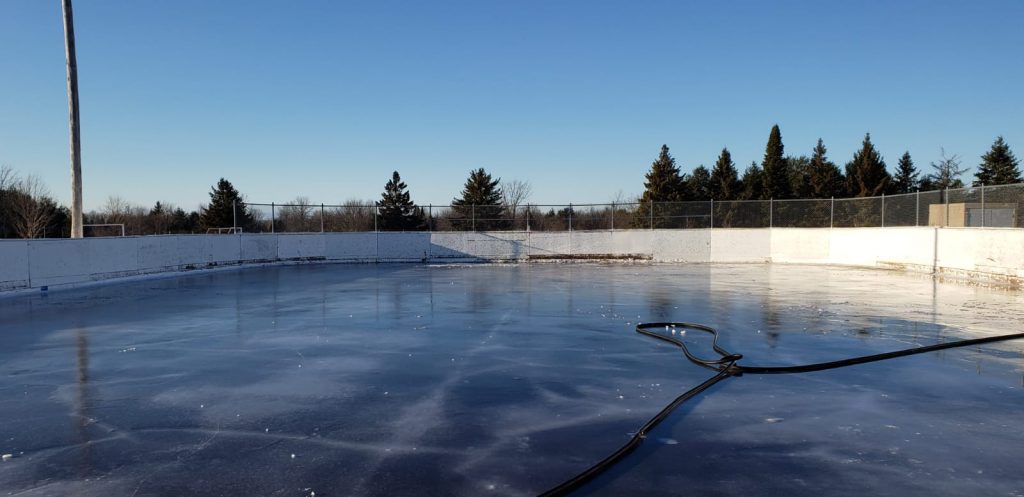 The Corkery Community Association is looking for volunteers to help with the ice rink this Winter. Anyone who can help out should email corkeryrink@gmail.com. No experience necessary and training will be provided. This is a great opportunity for high school students looking for volunteer hours!
HOLIDAY CHEER BOXES NOW AVAILABLE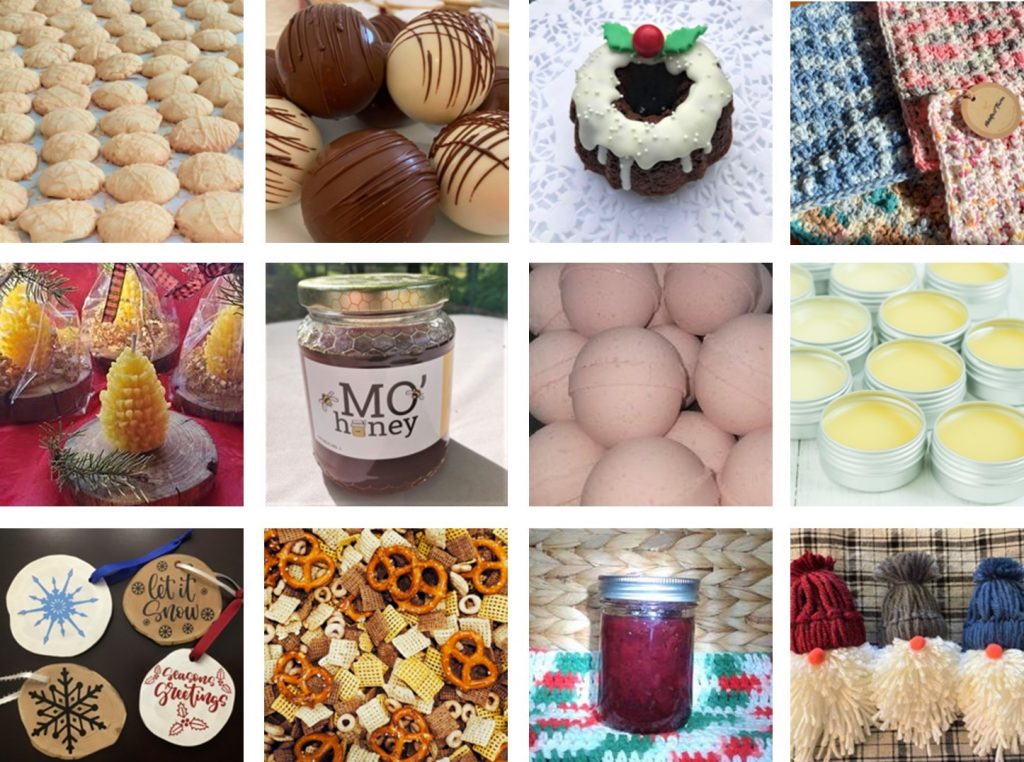 The Constance Bay Market Holiday Cheer Box is now available and filled with a fantastic assortment of festive delights. It's a great gift for yourself or someone you love. You can even get creative with it – there's so much goodness in this box that you can make several gifts with the contents. These will go fast, so get yours today by clicking here.
Each deluxe box contains:
Maple Drizzle Shortbread Cookies by Bake My Day
Hot Chocolate Bomb by Bay Sweet Bay
Festive Mini Cake by Bay Sweet Bay
Knit Cotton Dishcloth by Holdfast Farms
Beeswax Pinecone Candle & Trivet by Limestone Acres Farm
Dark Honey by Mo' Honey
Sleigh Bell Bath Bombs by The Soap Spot
Peppermint Lip Balm​ by The Soap Spot
Holiday Hand Salve by Uncorked & Bottled Up
Wood Medallion Ornament by Wood B Crafts
Nuts & Bolts by Woodkilton Gardens
Cranberry Sauce ​​by Woodkilton Gardens
Gnome Ornament by Woodkilton Gardens
NEW: CANADIAN AGRICULTURAL PARTNERSHIP
In light of the recent loss of on-farm deadstock pickup services in certain areas of the province, the Ministry of Agriculture, Food and Rural Affairs, in partnership with the Government of Canada, is launching a new Canadian Agricultural Partnership (CAP) initiative to support livestock producers, waste management facilities, municipalities and other agri-businesses such as livestock auction barns, assembly yards, deadstock transporters, collectors, renderers, and veterinary clinics in increasing capacity for deadstock management. Given these increased pressures, this initiative offers a higher cost-share rate than our usual deadstock funding, that being 50% reimbursement of eligible expenses as opposed to 35%, up to a maximum of $25,000 per applicant.
The application intake is open until December 13, 2021. You can find additional information, including how to apply, on the OMAFRA website.
CALL FOR EXPRESSIONS OF INTEREST: RURAL TOURISM
Calling all rural tourism development ideas! Ottawa Tourism is holding a call for Expressions of Interest with funding available to projects that can be completed by March 31, 2022.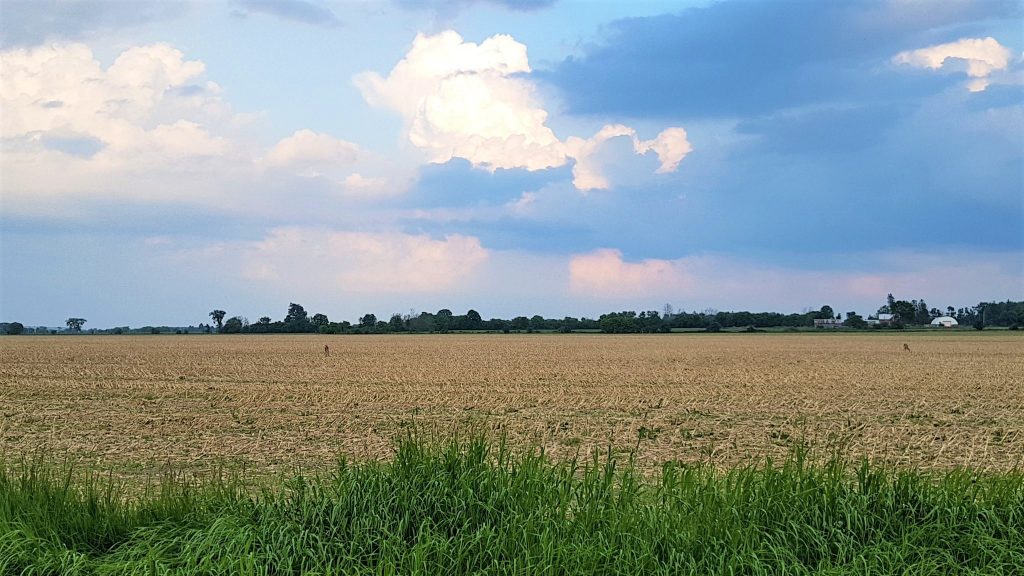 The purpose is to stimulate the development of rural tourism that will continue to attract visitors to our charming countryside and generate economic growth for our businesses. Don't delay in submitting your proposal – deadline is December 13, 2021. For more information: ottawatourism.ca/en/destination-development/funding-programs
WINTER 2022 PROGRAMS OFFERED IN WEST CARLETON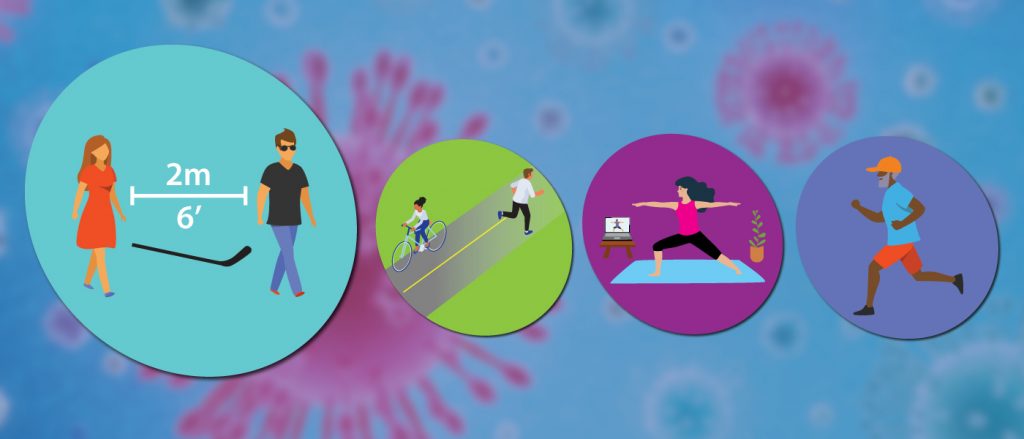 There are a number of fitness, recreation and preforming arts programs being offered in West Carleton for children, adults and older adults. Click on the links below for more information on the programs and for information on how to register online.
Note: when you click on the barcode in the link, it will take you to the registration page:
Programs for pre-school/children include (link):
Dance: Twinkling Toes
Skating (for pre-school and children 6-10 years)
Programs for adults include (link):
Fitness: Toning Muscle Conditioning (TMC)
Fitness: Yoga
Programs for adults 50+ include (link):
Fitness: Strength & Balance Lite (different times and locations are available)
Registration opens on December 8, 2021 at 9:00pm online and on December 9 in person.
If you have any questions please call Beata Arseneault at 613-315-4127 or email beata.arseneault@ottawa.ca.
MEET THE MAKERS CARP CHRISTMAS MARKET
This coming weekend, the Meet the Makers Carp Christmas Market will take place at The Hive in Carp December 4 and 5. Bundle up to shop local, enjoy live music, food and more!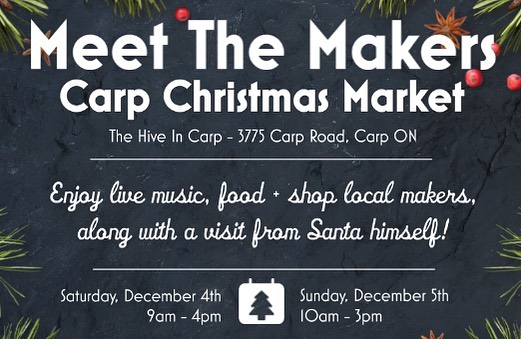 GABRIEL'S HEAVENLY PIES AVAILABLE TO ORDER
There is still time to place your Heavenly Pie orders! Beautiful homemade pies just in time for the holidays.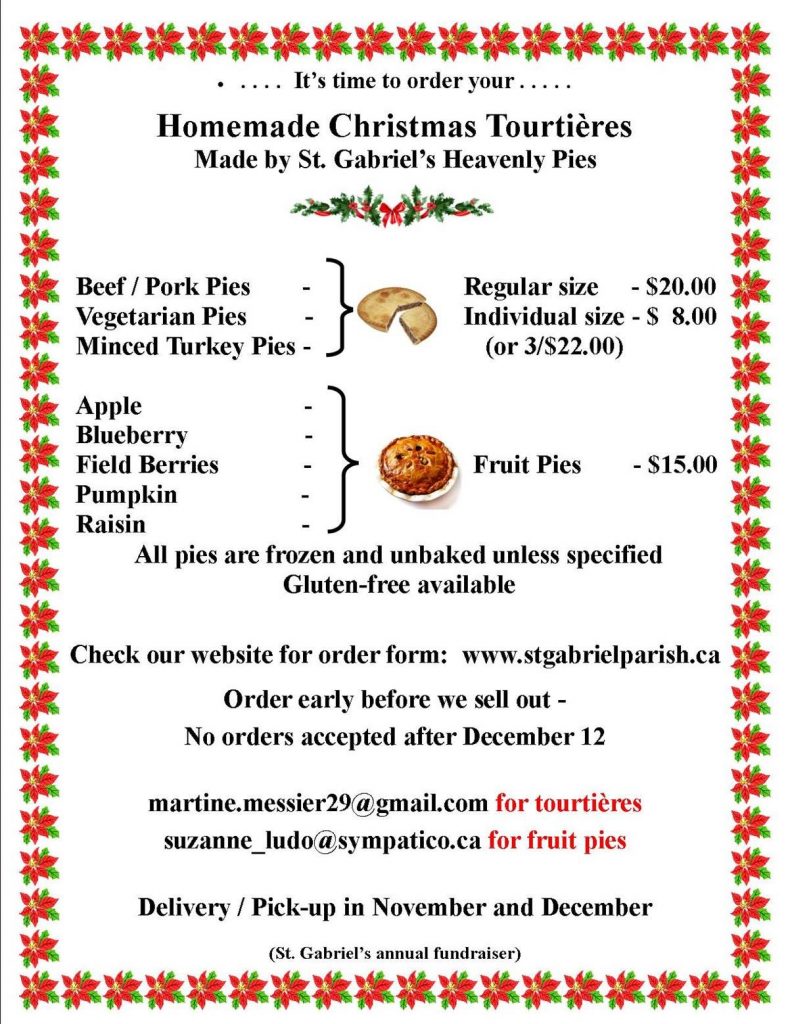 ORKIDSTRA VIRTUAL HOLIDAY CELEBRATION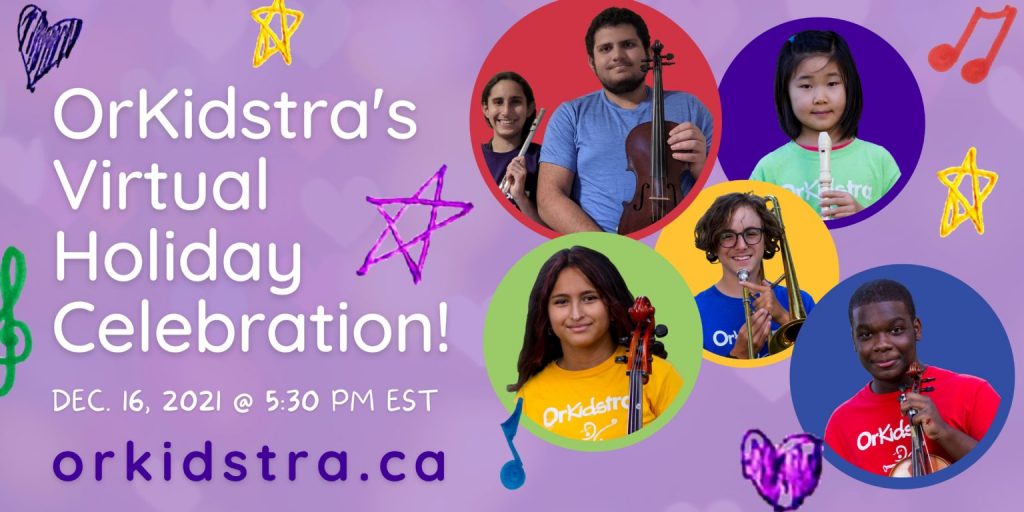 Don't miss this harmonious and joy-filled virtual celebration. Packed with virtual musical projects, recordings of live performances, stories from OrKidstra students, and very special guests. "OrKidstra's Virtual Holiday Celebration!" is one virtual event you don't want to miss!
CITY NEWS
VIRTUAL CALLS WITH SANTA!
The workshops in the North Pole are busy preparing for Santa's annual Christmas Eve trek which is just around the corner. With health restrictions still on everyone's mind this year, Santa is expanding ways to connect with Ottawa's children, including a special personal virtual visit, straight from the North Pole to you!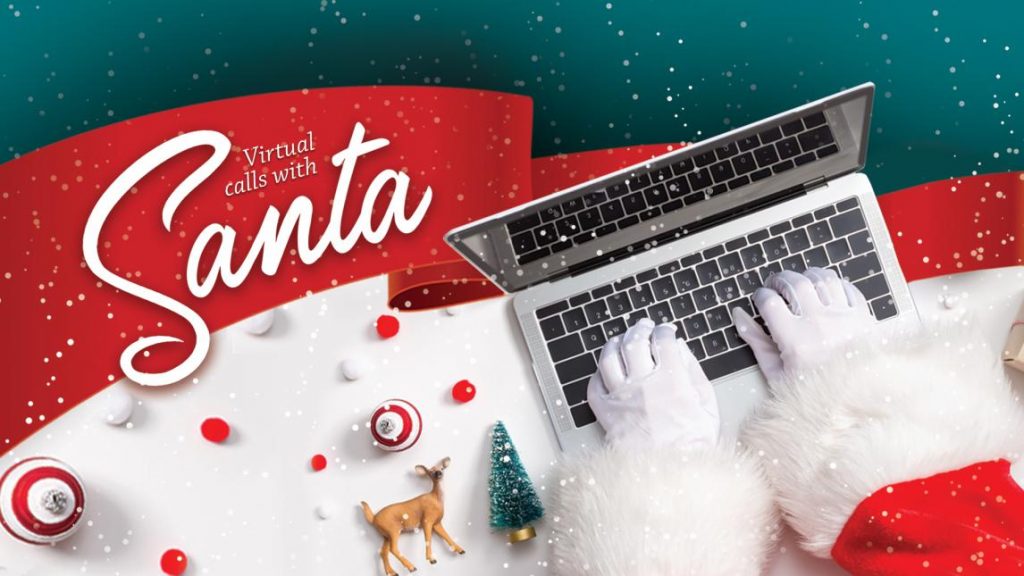 It's easy to connect and you won't need to pass through the seven levels of the candy cane forest and the sea of swirly-twirly gum drops to see Santa. Just register online today with your City of Ottawa account at ottawa.ca.
Each session provides five minutes with Santa and participants will receive a festive digital photo. So, grab some hot chocolate, prepare your wish list, and get ready for some face time with old St. Nick.
Registration is now open and it's free to sign up!
WINTER WEATHER: NEW PROCESS FOR PARKING BANS
Snow might not yet be on the ground, but the City's snowplow and sidewalk machine operators are already out on the street getting prepared for the winter season! This year, winter weather parking bans will be done a little bit differently and here's how you can be prepared before the first one is called.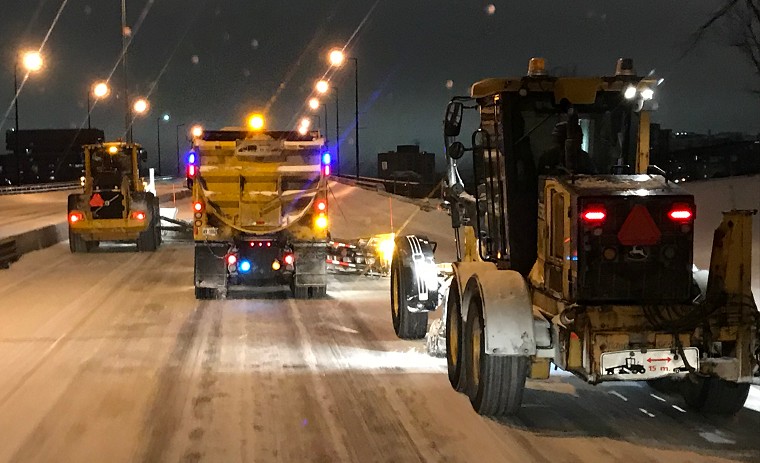 Winter weather parking bans are called when 7 cm of snow or significant amounts of freezing rain are anticipated. When the roads are clear of vehicles, the Roads and Parking Services team can clear the snow from the roads efficiently, and keep the roads open wider. Bans can be called anytime between November 15 and April 1.
When will residents know if a ban is called?
This year, we will be calling winter weather parking bans at set times, except in the event of unexpected severe weather.
Overnight winter parking bans will run from 7:00pm to 7:00am, and will be announced by 9:00am
Daytime parking bans will run from 10:00am to 7:00pm, and will be announced to residents by 3:30pm the day prior
How you can stay informed?
There are many ways that you can stay informed about winter weather parking bans:
Business area exemptions
Shoppers and diners need not fret – you can still visit your favourite local businesses, even when a parking ban is called. You can visit ottawa.ca to view maps of business areas that are exempt from winter parking bans. Just be sure to follow all posted signage and pay requirements.
This winter make sure you're not caught unprepared. Be in the know and help make snowy weather easier for everyone! You can learn more about the City's winter operations by visiting ottawa.ca/winter.
OC TRANSPO UNVEILS OTTAWA'S FIRST BATTERY-ELECTRIC BUSES
Residents will soon see a new type of bus rolling down Ottawa's streets. Four new 40-foot battery-electric buses will be ready to enter service in early 2022 and will be housed at OC Transpo's St. Laurent Garage. The garage has undergone significant retrofits to welcome the new electric buses, with four plug-in style charging stations installed by Envari Energy Solutions, a subsidiary of Hydro Ottawa.

OC Transpo is in the early stages of a fleet conversion plan that will seek to add an additional 74 battery-electric buses to its fleet in 2023, with 450 zero-emission buses phased into operation by 2027. With the gradual phase-out of diesel buses as they reach their end of life, OC Transpo could achieve a fully zero-emission bus fleet by 2036. OC Transpo will seek to leverage government loans, funding and grants, so that no additional municipal tax funding will be required to convert OC Transpo's transit fleet to zero-emission buses. Read the full article here.
CITY COUNCIL AND COMMITTEE
There are a number of committees and boards that will table their budgets this week and next. To view the agendas in advance of the meetings, please click here.
To watch the meetings live, please click here.
For a full list of committee meetings happening November 29 – December 3, click here.
City Council will meet on December 8 to consider approving the entire 2022 draft budget.
ARAC
I chair the Agriculture and Rural Affairs Committee which is scheduled to meet Thursday, December 2 at 10 am. You can view the agenda in advance of the meeting here.
The proposed closure of part of 3730 Carp Road (John Street) will come to the Agriculture and Rural Affairs Committee on Thursday, December 2. The lands subject to this application are the unopened and untraveled portion of the John Street right-of-way located at the northeast corner of the intersection of Carp Road and Donald B. Munro Drive (see graphic).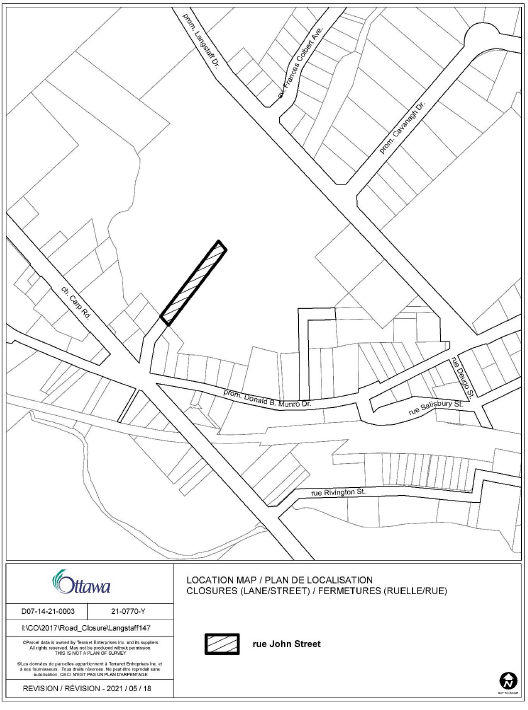 The applicant proposes to close an unopened and untraveled portion of the John Street road allowance which extends into the property known municipally as 147 Langstaff Drive. The applicant proposes to purchase this portion of the road allowance from the City and add it to their lot at 147 Langstaff Drive, to accommodate a proposed plan of subdivision.
To submit comments in writing, email the Committee Coordinator: marc.desjardins@ottawa.ca by 4 pm on December 1. To submit verbal comments or request to speak at the committee, contact the Committee Coordinator at 613-580-2424 ext. 28821 by 4:00pm on December 1.