El-Chantiry: Ward 5 bi-monthly news, Jan. 18
COVID-19 – LATEST NEWS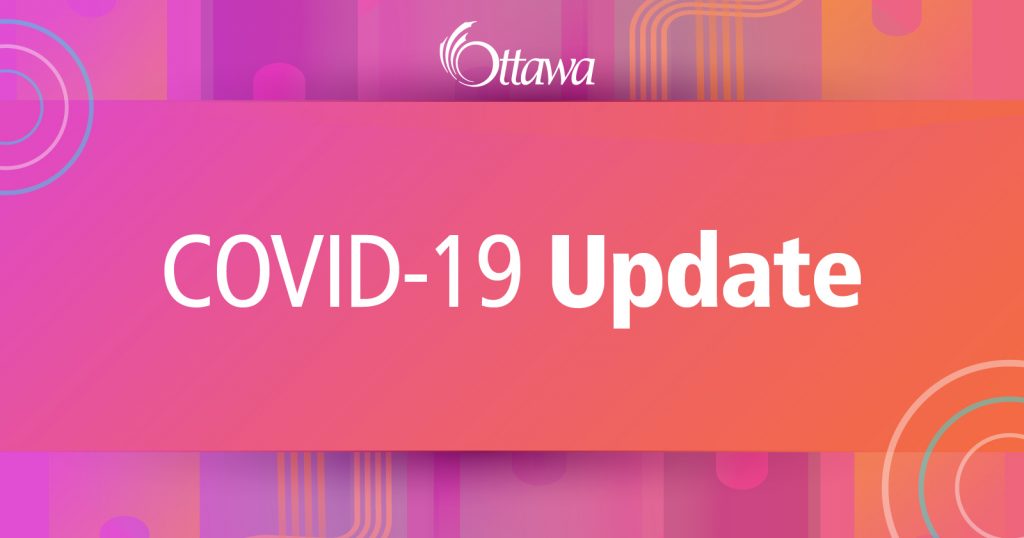 On January 12, Mayor Jim Watson, Councillor Keith Egli, Chair, Ottawa Board of Health, Dr. Vera Etches, Medical Officer of Health, and Kim Ayotte, General Manager, Emergency and Protective Services, provided an update on the current situation in Ottawa. Click here to watch the video.
LATEST SPECIAL STATEMENT – DR. VERA ETCHES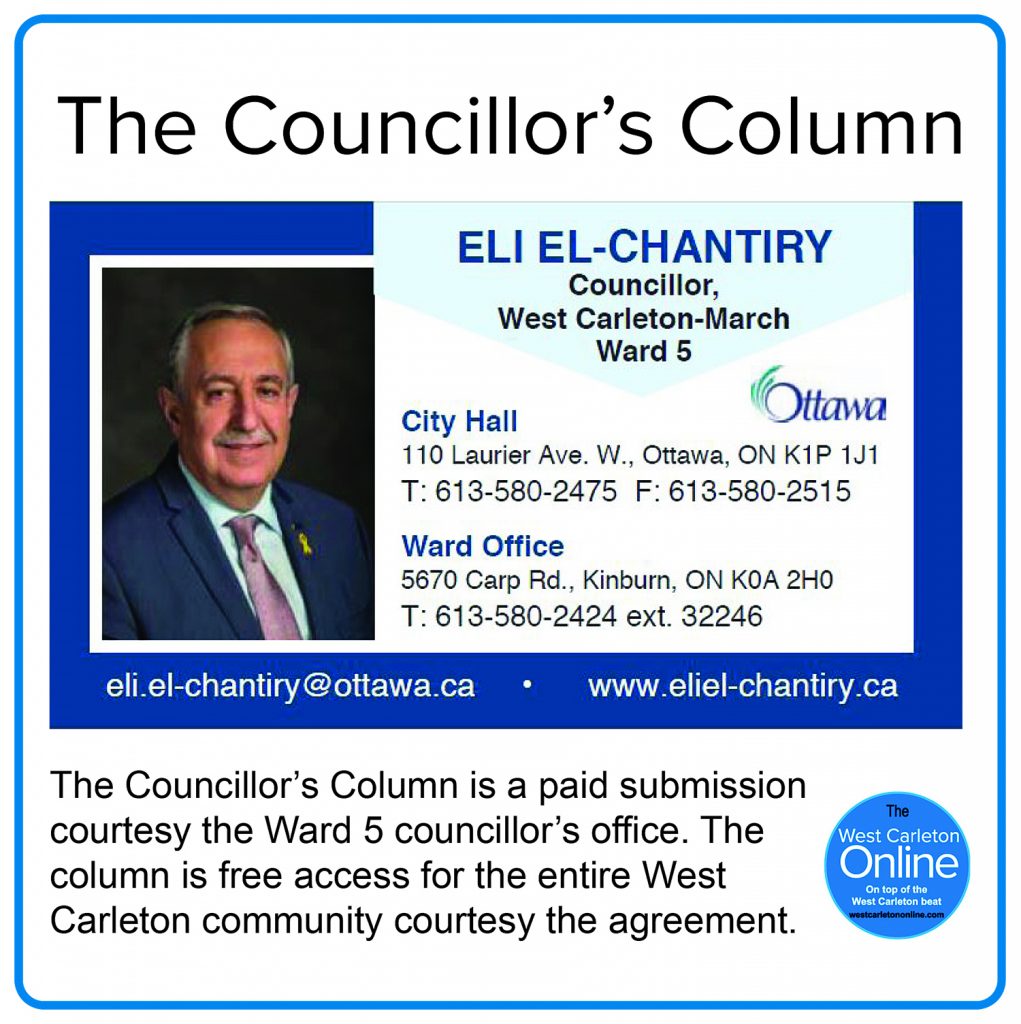 I appreciate the mixed reaction to the announcement by the province that in-person learning will resume on Monday, January 17.
In-person learning is welcome news for many parents and caregivers, but I can understand that others may be concerned. Parents have many questions. OPH is working closely with the local school boards and partners in childcare and as more information is confirmed by the provincial government, we will work with our partners to update families and child care providers.
Ottawa Public Health and partners continue to focus on increasing vaccination rates among students, children and school staff.
There are many available vaccine appointments for people who have not yet been able to receive their vaccine. Please book your child's first or second dose as soon as they are eligible. And for parents, if you haven't done so already, it's not too late to book your vaccine appointments as well.
We will be returning to offer school-based immunization clinics for people of all ages facing more barriers to vaccination and people will be notified of these opportunities in their neighbourhoods. Read the full statement here.
LINKS TO COVID-19 RESOURCES AND UPDATES
WARD NEWS
ENGAGEMENT OPPORTUNITY – TRANSPORTATION MASTER PLAN

Residents are invited to visit Engage Ottawa to provide feedback on the pedestrian and cycling projects that are proposed for implementation from 2023 onwards as a part of the Transportation Master Plan. The City is also looking for feedback on a proposed network of paved shoulders to be added to rural roads at the time of resurfacing. If you walk or bike on roads in Ottawa's rural areas, we encourage you to visit the online engagement tool to provide feedback on the pedestrian and cycling projects that are proposed for implementation from 2023 onwards.
STUDENT VOLUNTEERS AVAILABLE FOR LOCAL BUSINESSES
Are you an organization looking for help, remotely or in person? West Carleton Secondary School students are looking for real life, hands on volunteer experiences. Please reach out to Jennifer Stewart, Head of Co-operative Education, West Carleton Secondary School, jenniferl.stewart@ocdsb.ca for more information.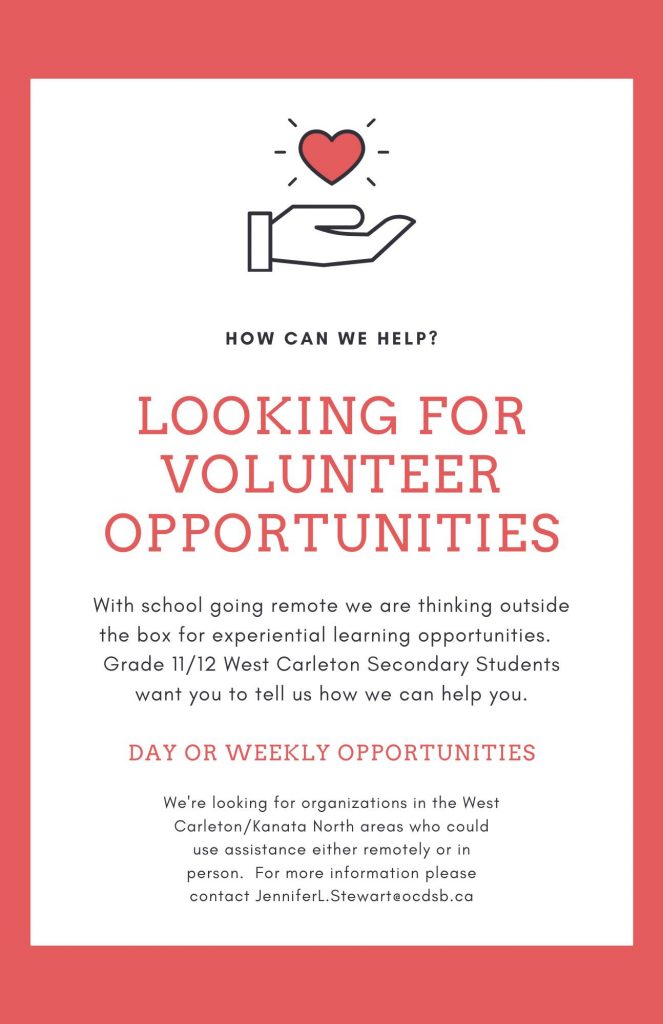 KINBURN COMMUNITY ASSOCIATION ANNUAL GENERAL MEETING

Kinburn Community Association Annual General Meeting: January 24, 6:30 pm. Contact treasurer@kinburn.ca for the Zoom link if you are interested in attending
CITY NEWS
BE A HYDRANT HERO THIS WINTER!
We encourage you to be a hydrant hero this winter and keep your local hydrant clear of snow. Clearing 1.5 metres around a hydrant maintains access for our firefighters and helps them keep you, your family and your community safe. Contractors are reminded to not pile snow over or against hydrants when clearing pathways and driveways in the winter.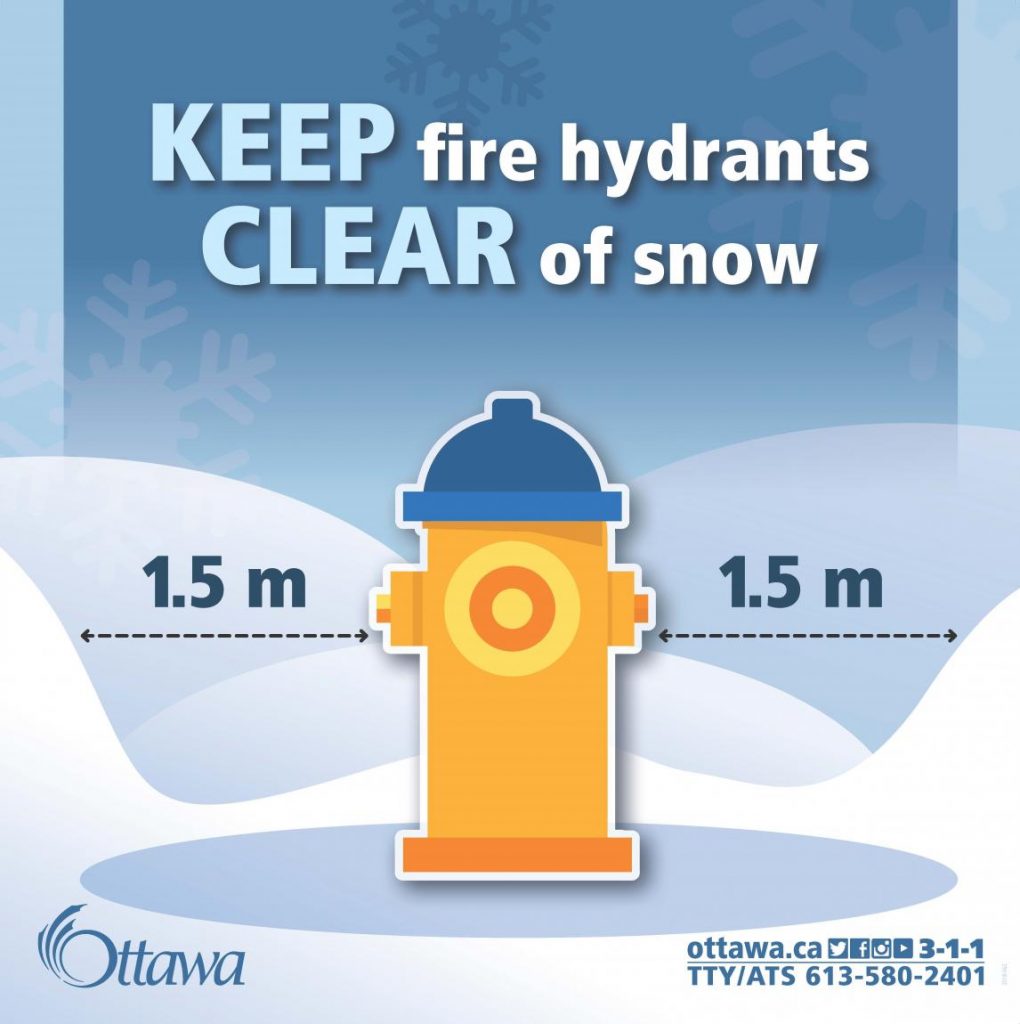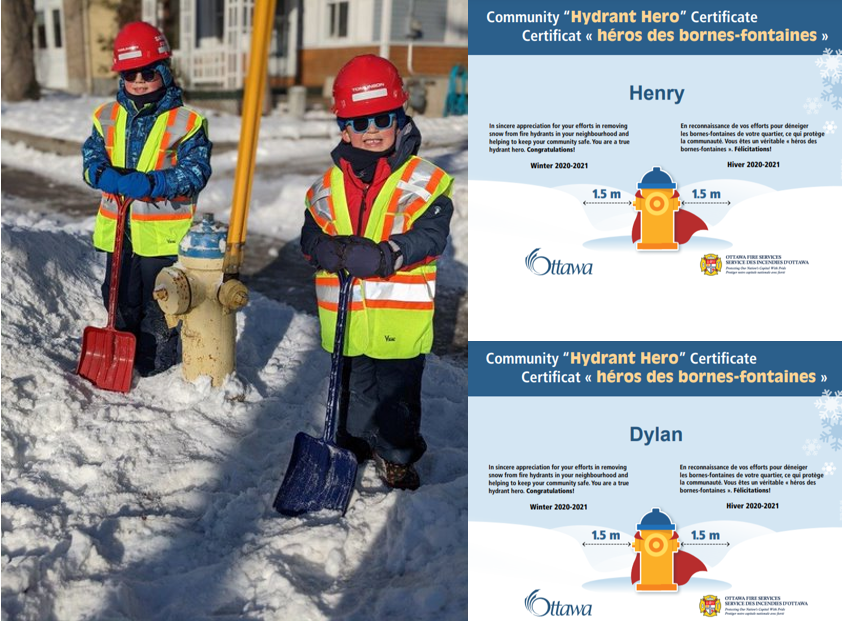 Receive your Hydrant Hero certificate!
To request your electronic Hydrant Hero certificate, please complete the form below.
Hydrant Hero Certificate Request Form. Students can also request confirmation of their community involvement hours by contacting hydrants@ottawa.ca.
Did you know? Beginning in December, the City of Ottawa Water Services team begins proactively monitoring the City's 23,000 hydrants to ensure that they're in operation for our firefighters in the event of a fire. Each team member covers approximately 1,000 hydrants and follows a consistent schedule. If you are unable to clear the hydrant on your property, please call 3-1-1.
WHAT TO EXPECT – SIGNIFICANT WEATHER EVENTS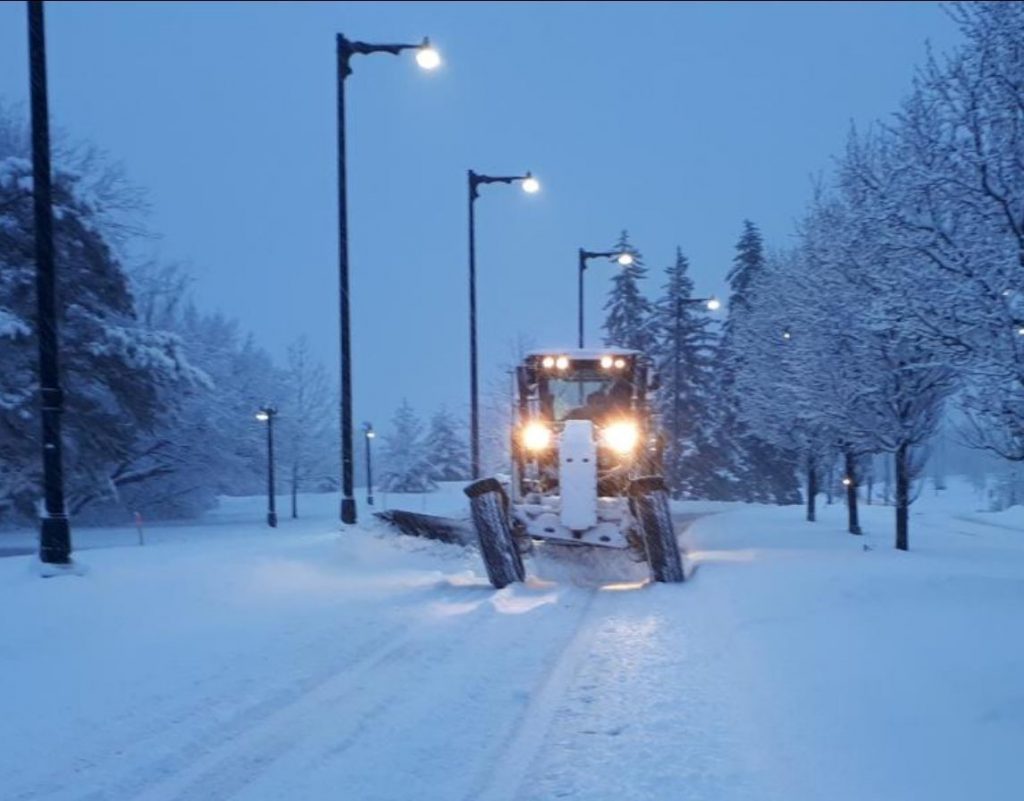 Weather is unpredictable in Ottawa and can sometimes take a turn for the worst. You may have seen the term Significant Weather Event being used and wondered what it meant.
A Significant Weather Event is called when hazardous weather conditions, such as a strong blizzard or storm, are predicted that will result in some City services taking longer than usual to complete. These service impacts can change how you go about your day and might mean you'll need to reconsider any outdoor travel or take extra safety precautions when using City sidewalks, roads and the winter cycling network.
Who declares a Significant Weather Event?
Environment Canada will first need to issue a weather warning that predicts hazardous conditions will impact the City. Based on that forecast or the current weather conditions, Roads and Parking Services will evaluate the potential for impacts on services. If the weather is severe enough to impact City operations, a Significant Weather Event will be declared.
A Significant Weather Event is lifted if the forecasted weather is not as bad as originally anticipated, or if the weather eases enough for services to resume regular operations.
How does a Significant Weather Event impact me?
A Significant Weather Event can mean there is an increased risk when using City roads and sidewalks. Roads and Parking Services will still be out to keep sidewalks, cycling networks and roads safe, but will need more time to meet their work to usual standards. Please be mindful of the hazardous weather conditions when planning your day and use extra caution when going outside.
A Significant Weather Event may also come with a winter weather parking ban. If a winter weather parking ban is put in place, you cannot park on City roads during certain pre-set times. To learn more about winter weather parking bans visit ottawa.ca/winter.
How do you find out if a Significant Weather Event has been declared?
There are many ways you can keep yourself informed of Significant Weather Events as well as other winter weather related impacts. Winter updates are posted regularly to City accounts on Twitter and Facebook. If a winter weather parking ban is called in conjunction with a Significant Weather Event, subscribers to the Winter Parking e-newsletter are notified via email. It's easy to sign up to receive these emails, just be sure to check your junk mail folder for sign-up confirmation. You can also visit ottawa.ca/winter for all winter maintenance updates.
WHAT TO KNOW – CITY SERVICE IMPACTS DUE TO COVID-19
Since the start of the pandemic, the City of Ottawa has worked to ensure essential services, like waste pick-up, snow clearing and more, continue to be provided for Ottawa residents.
The dedication of thousands of frontline workers, many performing roles they are unaccustomed to, has allowed the city to continue providing services to you, your family and your neighbours throughout this pandemic.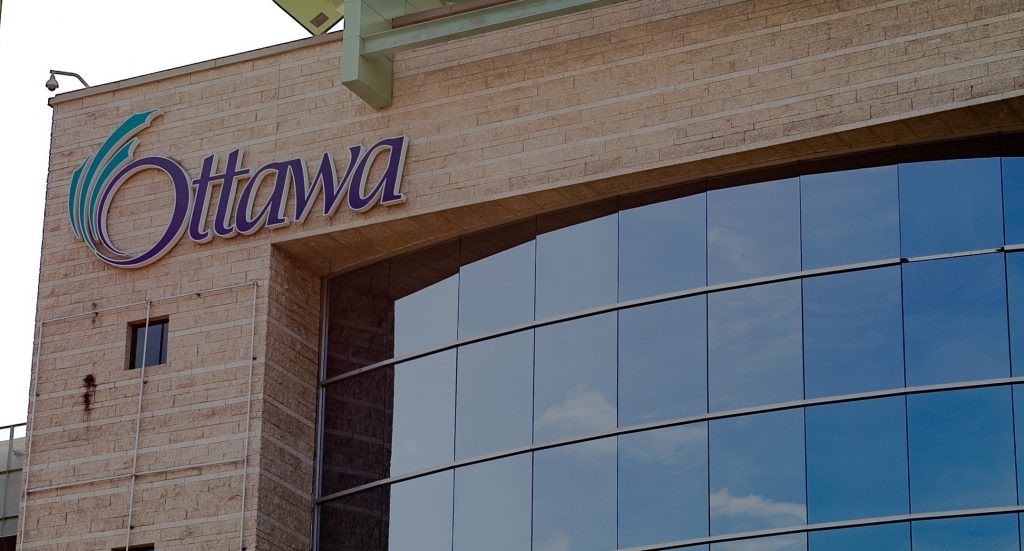 So far, staff absences due to illness and isolation among City staff has not had a significant impact on services. But that could change, and if it does, we want to make sure you hear about it as quickly as possible.
Here is information about some key City services and as some simple steps you can take to ensure you get accurate information about them when and where you need it.
Emergency services
We know that maintaining emergency services for you is critical. Ottawa Fire Services and Ottawa Paramedic Services will continue to respond to emergency calls quickly and to keep Ottawa residents safe. Please call 9-1-1 only for life-threatening emergencies so that our critical resources are available for critical situations.
Garbage and recycling
If we know your curbside collection will be delayed for any reason, we will inform you through the Recollect app. You can download the app or simply register for email updates by entering your address online. If your curbside waste was not collected by the end of the day, please leave it out, or place it out again for pickup the following morning.
Childcare centres and Long term care homes
Clients of City-run childcare centres and long term care homes will be contacted directly if there are any changes to the scheduling or policies at individual centres. Please keep your current lines of communication with those facilities open.
Transit and Para Transpo
There are many options for you to stay informed about transit impacts.
Review Transit Information Screens at many stations that list departure times and system updates.
Text 560560 or call 613-560-1000 and enter your four-digit bus stop number or first three letters of the station name for real-time bus schedule information.
Download the OC Transpo app or an independent app.
Sign up for SMS or email alerts for ongoing detours.
Follow OC Transpo on Twitter.
Call 613-560-5000 for information on scheduling and other services.
Winter Operations
We announce road maintenance plans, including winter weather parking bans, through the news media and on Facebook and Twitter before every winter weather event. The City's winter maintenance standards have not been impacted by the COVID-19 pandemic.
Shelters
The City of Ottawa, Ottawa Public Health and Ottawa Inner City Health continue to work together to ensure the City's shelters, respite centres and physical distancing centres have adequate safe spaces available so that anyone sleeping rough has a place to come inside. People who are in urgent need of shelter can call 3-1-1 for assistance, where the City can assess their needs and provide support accordingly.
Other service impacts
The City offers hundreds of other services every day and there are too many to list here. But, you can be the first to hear about significant schedule changes or major service impacts by following the city through social media, e-subscriptions, and the City of Ottawa app. We also share emergency information through these channels.
Maintaining services for you
We know there is disruption in nearly every element of our lives right now. Be assured that City employees are working to reduce disruption to the City services that you rely on every day.
CITY PREPARES RESIDENTIAL VACANT UNIT TAX FOR 2023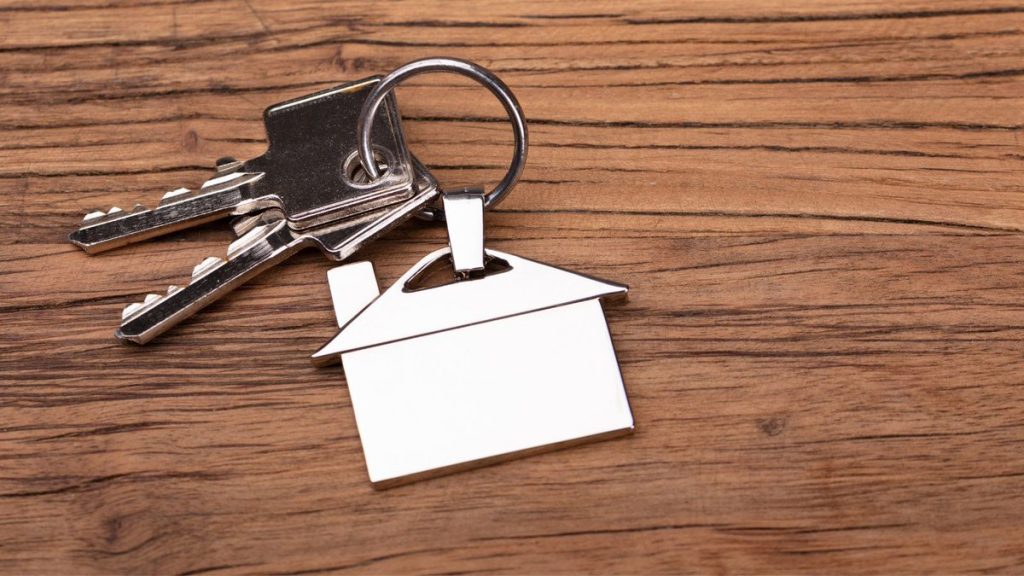 The city is planning to implement a Residential Vacant Unit Tax (VUT) in 2023 based upon the occupancy status of a residential property. The proposed framework states that a residential property that is not the owner's principal address and is vacant for more than 184 days during the calendar year could be subject to the new vacancy tax.
The VUT is designed to motivate homeowners to occupy or rent their properties, helping to address the affordable housing crisis. Further, the net revenue collected from this tax is expected to support the City's affordable housing initiatives. Once implemented, the vacancy tax will be calculated using a one percent tax rate applied to the property's MPAC assessed value.
At the beginning of 2023, pending Council's final approval in the spring of 2022, all homeowners will be required to complete a declaration based on their property's occupancy status during the 2022 calendar year. If a property is not a principal residence, the homeowner will be required to declare whether the property was vacant, rented, or qualifies for an exemption in 2022. If the vacancy period in the calendar year exceeds 184 days, a vacancy tax will be added to the 2023 final property tax bill. Exemptions are being considered for the VUT in the following circumstances:
Death of a registered owner
Property owner in a hospital or long-term care facility
Arm's length sale of the property
Specific court orders prohibiting occupancy, sale, or rental of the property
The property was undergoing extended renovations or construction
The city will audit declarations and properties each year. Staff will work with owners to review the accuracy of the property status and declarations. If it is proven false, the vacancy tax and penalties will apply.
In June 2021, Council approved the initial framework for the new Residential Vacant Unit Tax. The final report (including approved rate and exemptions) and supporting by-law will be presented to Council for approval in the spring of 2022.
OTTAWA PUBLIC LIBRARY – CHANGES TO HOURS AND SERVICES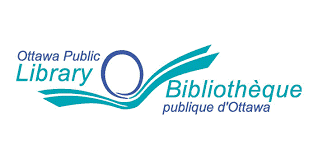 As of January 10, Ottawa Public Library has adjusted hours of operation and modified services, given current staffing pressures. For details, visit biblioottawalibrary.ca/en.
Branches will continue to offer the following services:
Browse and borrow collections
Pick up holds
Returning materials 24/7 via book drops
Use of public computers for one (1) hour
Assistance from staff
Registering for a new library card or renew memberships
Pay for fees
Printing and lamination services
Branches will suspend the following services:
Seating, study carrels, and lounge areas
Chromebook lending
In-branch usage of newspapers and magazines
Creation spaces
Branch Operating Hours: Constance Bay, Fitzroy Harbour and Carp:
Carp
Monday: 10 am – 6 pm
Tuesday: 1 pm – 8 pm
Wednesday: 10 am – 6 pm
Thursday: 1 pm – 8 pm
Friday and Saturday: hours remain the same.
Fitzroy Harbour
Monday: 3-6
Tuesday: CLOSED
Wednesday: CLOSED
Thursday: 10-1, 3-6
Friday: CLOSED
Saturday: 10-1
Constance Bay
Monday: 2-6
Tuesday: 10-6
Wednesday: CLOSED
Thursday: 2-6
Friday: CLOSED
Saturday: 10-2
Ottawa residents can also enjoy a treasure trove of online library services and programs.
AWESOME AUTHORS YOUTH WRITING CONTEST

Are you between the ages of 9 and 18? Do you dream of one day writing an internationally acclaimed bestseller? Do you invent a new cartoon character every time you have a blank piece of paper in front of you? Are you fascinated by the world of spoken words? If so, Ottawa Public Library has a contest for you!
Awesome Authors Youth Writing Contest will allow you to showcase your literary talent and creativity. By participating, you have a chance to win cash prizes and have your work published in the Pot-pourri anthology. You can submit a work in each of the six categories: poetry, short story, comic, poésie, nouvelle and bande dessinée. Hurry, you have until Friday, February 25, 2022 to send in your submission(s). To learn more and for complete contest rules, visit the contest page.
SAFETY MESSAGE – OTTAWA FIRE SERVICES FIRE PREVENTION TEAM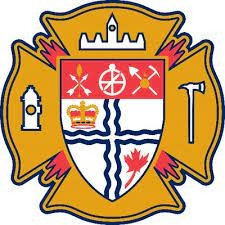 Did you know? Heating is the second leading cause of home fires. Please remember to have heating equipment and chimneys cleaned and inspected every year so you can stay safe while you stay warm.
SAFETY MESSAGE – OTTAWA POLICE SERVICE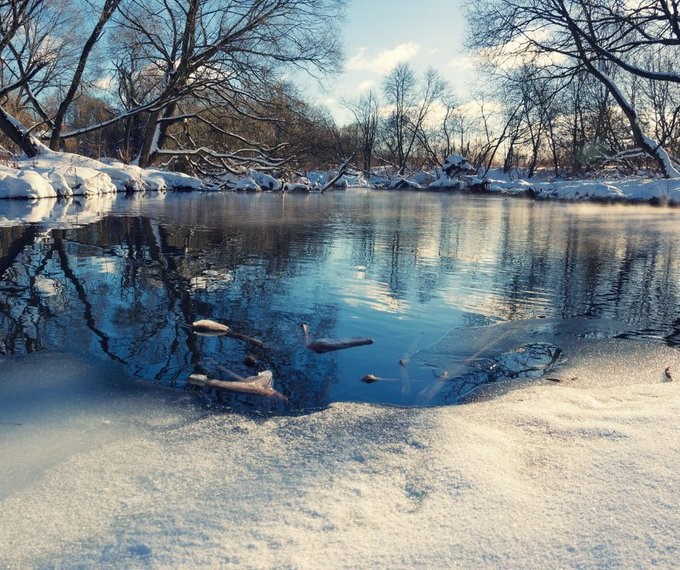 Image courtesy ottawapolice.ca
When water begins to freeze on rivers, lakes, the Rideau Canal and other open bodies of water, it may look solid but is often still dangerous. If you want to go out onto the ice, remember the thickness should be:
15 cm for walking or skating alone
20 cm for skating parties or games
25 cm for snowmobiles
35 cm for fishing huts
As a guideline, clear blue ice is usually the strongest; white opaque or snow ice is half as strong as blue ice. Grey ice is unsafe. The greyness indicates the presence of water.
Before venturing onto the ice, check the Lifesaving Society's guidelines for staying safe, and review guidelines by The Canadian Red Cross on what to do if you get into trouble on the ice. When in doubt, simply stay away from the ice, period
Ice fishing
Here are the rules you need to follow to ice fish in Ontario and how to register or remove your ice hut.
CITY COUNCIL AND COMMITTEE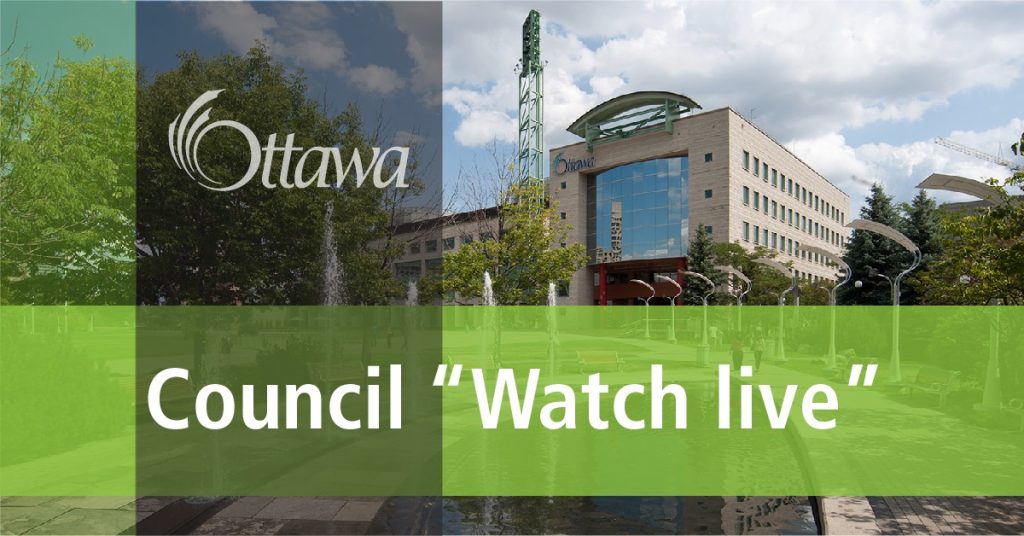 The first City Council meeting of 2022 is scheduled for Wednesday, January 26 at 10am.
To view the agenda in advance of the meeting, please click here.
To watch the meeting live, please click here.
Agriculture and Rural Affairs committee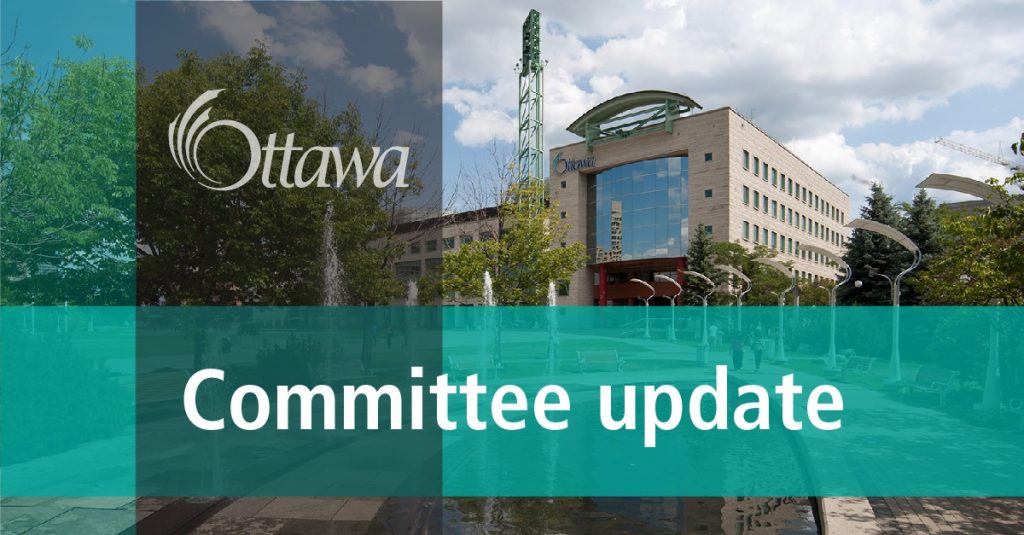 On Thursday, February 3 at 10am, I will be chairing the City's inaugural Agriculture and Rural Affairs Committee meeting of 2022.
To view the agenda in advance, please click here.
To watch the meeting live, please click here.