El-Chantiry disappointed with Vanier Porsche media coverage
By Jake Davies - West Carleton Online
CITY HALL – Ward 5 Coun. Eli El-Chantiry says recent media coverage of a $2.9 million grant for a luxury car dealership proposed for Vanier has been deeply slanted and not indicative of the value a business likes that brings to the city.
"I feel sorry for the Mrak family (Mark Motors)," El-Chantiry told West Carleton Online yesterday (May 25). "If that was my business, and that was the reception I got from city council and the media, I might take my business somewhere else."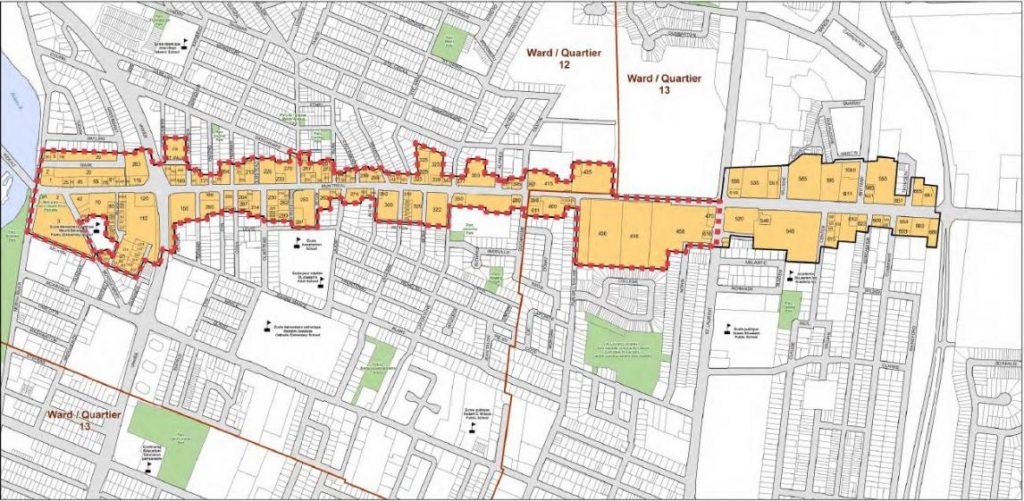 Last week, Ottawa's Finance and Development committee (FEDco) approved an application for a new Montreal Road Community Improvement Plan grant for Mark Motors to replace the Audi and Alfa Romeo/Maserati dealerships across from Notre Dame Cemetery with a new, two-storey Porsche building that city staff describe in a report as "world-class."
It is projected to cost $17 million to build, with the owners paying $1.7 million to the City of Ottawa for development fees and building permits.
After it is constructed, the owners' property taxes would rise by more than 12 times, from $25,625 per year to $355,620.
The city targeted Vanier for a community improvement plan in 2019. That designation, a tool allowed by the provincial government, allows the city to offer grants of up to 75 per cent of the increase in property taxes as an incentive to get owners to upgrade their properties and boost business.
The story blew up on the Twitter social media community with outrage boiling the entire issue down to 'city gives Porsche $3 million.'
Soon after the social media rage last week, Ottawa councillors Catherine McKenney and Shawn Menard launched a petition opposing the grant titled 'No tax breaks for Porsche.'
The Ottawa Citizen ran editorials and front page stories on the issue.
El-Chantiry had two major issues with the outrage and the coverage.
First, he wanted to know why McKenney and Menard only became opposed to the issue last week.
"Why didn't they speak up when we approved the Montreal Road Community Improvement Plan (CIP)?" he said. "If they wanted that money to go somewhere else, why didn't they do something when we went through that process? It was approved unanimously. All of them voted for that."
The idea of the CIP was first forwarded by Mayor Jim Watson and Rideau-Vanier Coun. Mathieu Fleury in March of 2019. It rises to council today (May 26) during council's regular meeting.
El-Chantiry was especially disappointed with the media coverage and portrayal.
"A couple of years ago we gave even more money for a Holiday Inn Express and car dealership in west Ottawa," El-Chantiry said. "We didn't hear a word."
Now the headlines give the angle the city is giving a pile of taxpayer money to some already rich luxury car maker.
"They never called me," El-Chantiry said. "They talked to two councillors, both who are suddenly opposed to it. I'm the city's business improvement association liaison (the Vanier BIA played a large role in the design of the CIP). Why did the BIA support this decision? I could have explained it for them. I'm on the COVID-19 Economic Development Recovery Task Force. I want to create business jobs. It's going to change the whole dynamic of Montreal Road. We get $1 million a year and nearly $400,000 in taxes a year after its built."