El-Chantiry asks commission to keep WC in one federal riding
By Jake Davies - West Carleton Online
WEST CARLETON – As ramifications from the proposed federal riding changes in West Carleton become clear, Coun. Eli El-Chantiry has reached out directly to the Ontario commission in charge of the district boundary review.
Earlier this summer the federal government began the process of reviewing the federal riding districts, as required every 10 years by the Constitution of Canada.
The Federal Electoral Boundaries Commission of Ontario was charged with the review in this province.
The commission released a proposal on Aug. 19 that would divide West Carleton in to three different federal ridings.
On Oct. 20, El-Chantiry and several West Carleton residents attended a public hearing session on the issue held at the Museum of Nature.
El-Chantiry says the proposal would be bad for West Carleton.
"It is going to be very difficult to be honest," El-Chantiry said Oct. 20. "This is going to make it so we have no representation. For example, when it comes to issues like broadband, which politician do you go to?"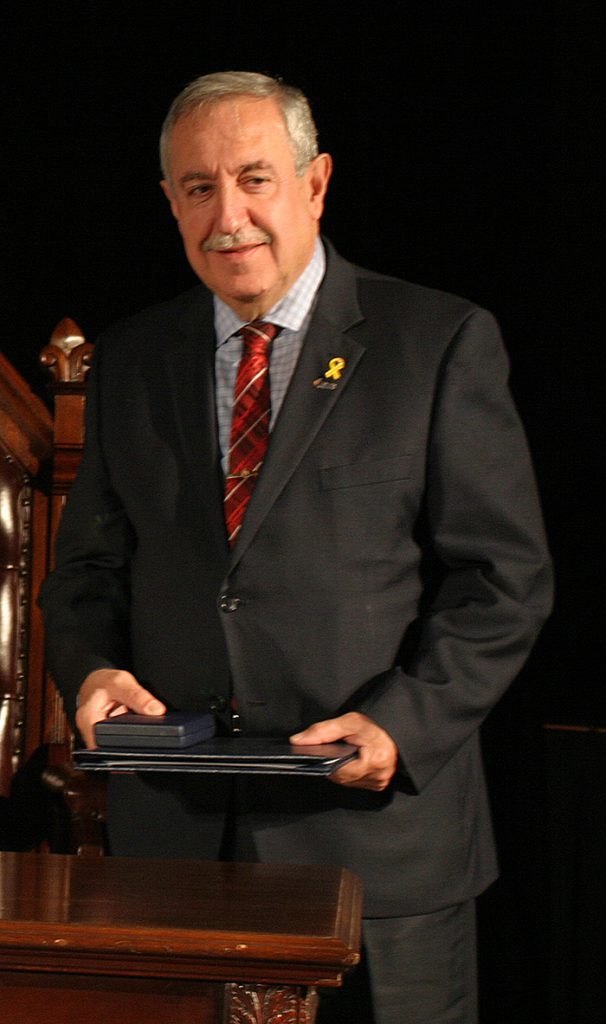 Tomorrow (Oct. 29) is the last day for written submissions to the commission. There are two more virtual hearings, one scheduled for tomorrow at noon and another on Wednesday, Nov. 2 starting at 6:30 p.m. (participants and observers of virtual public hearings must use the following link to connect to the Zoom meetings: https://duoson.zoom.us/j/87446777275).
El-Chantiry took the opportunity to write to the commission yesterday.
"I am writing to you today to share with you the importance of ensuring one federal Member of Parliament continues to represent the voices of residents living in West Carleton-March Ward 5 within the City of Ottawa," El-Chantiry wrote. "Currently, West Carleton-March is included within the Kanata-Carleton riding and is represented by Kanata-Carleton MPP Jenna Sudds. While West Carleton-March is a rural area, there are close ties with Kanata. Many residents conduct their business, shopping, and attend school and work in nearby Kanata. Many residents in Kanata and West Carleton-March share common identities, values, history and interests."
El-Chantiry says he agrees with what he heard from West Carleton residents at the Oct. 20 hearing.
"I echo and respect the views expressed by several residents from Carp and Dunrobin, both villages within West Carleton-March, who registered to speak before the commission," El-Chantiry wrote. "Their opposition to dividing Ward 5 into three districts is understandable. It is not the best way to serve our community. If the proposed redistribution is approved, many West Carleton-March residents will have to travel to Pembroke to meet with MP Cheryl Gallant while others would have to travel to Carleton Place to visit the offices of MP Reid. This will place a burden on the seniors and the youth in our community as not everyone has access to transportation and many residents do not feel comfortable driving long distances, especially in the long winter months."
If the ridings did change, a Constance Bay resident would have to drive one hour and 18 minutes one way to reach MP Gallant's constituency office in Pembroke.
El-Chantiry made a formal request for the totality of West Carleton to remain in one riding and that riding be connected to the City of Ottawa.
"West Carleton-March is part of the City of Ottawa," El-Chantiry wrote. "As such, we would like the federal electoral district boundary for Kanata-Carleton to remain as it is currently."
The commissions will consider feedback and then submit their final reports to the Speaker of the House of Commons. This is expected to take place between January and June 2023. Two Representation Orders are then needed to amend the Constitution Act. The orders would need to be declared in force by proclamation. This is expected to take place in September 2023.
The new boundary limits become effective at least seven months after the date of proclamation. This is expected, at the earliest, to be in April 2024.