Diefenbooker run clinics kick off in snow
By Jake Davies - West Carleton Online
CARP – By the time it's over, participants will have gone from walking in the snow, to confidently tackling a five-kilometre run at this spring's Diefenbooker Race.
On Tuesday, Jan. 14 around 10 people battled a windy, crisp evening to take part in the first Diefenbooker Race running clinic of the season. The Diefenbooker organizing volunteers annually host the clinic to help those new to running, those rusty to running, or anyone else who is taking part in the 24th annual Diefenbooker Race scheduled for Saturday, May. 2.
The first night was a bit of an information session before a brisk walk to kick off the weekly clinics.
"We host these so people feel prepared as they take part in the five-kilometre race," clinic leader Kathy Fischer told the group in the board room at the West Carleton Amateur Athletic Club.
While the clinics focus on getting beginning runners ready for the five-kilometre race, there are many other races in the Diefenbooker Race including a 10 km running race; five km walk; five, 18 and 33 km cycle tours; youth events such a one-km race for 12 and under youth; and a Loonie Loop – short races for two to six-years-olds.
Fischer is both a long-time volunteer with the Diefenbooker and a long-time runner.
"That's all I've ever done," Fischer said. "My mom used to ask me why I couldn't walk anywhere."
Fisher had another volunteer to help with the clinics in Diane Harron.
"She runs at the back to make sure we all stay together," Fischer said. "We're never going to leave anyone behind."
Fischer says the clinics will focus on running, stretching, strength training, breathing and "mental preparation before the event."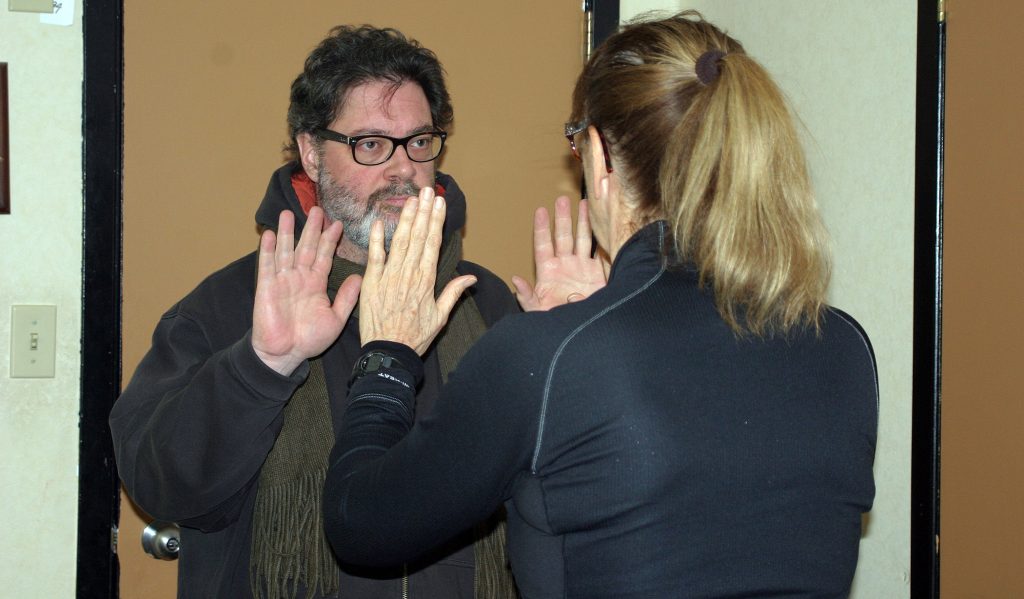 Fischer said the first clinic's topic would focus on safety. That include a proper warm-up, dressing for running in the dark and dressing for the weather.
"You want lights, good traction and always tell someone approximately where you are going to be running and when," Fischer said. "Dress about 10 degrees less for the weather. Think about the weather before you go out."
Fischer even had some homework for the participants.
"The first thing I want out to do every morning, even before your coffee, drink a drink of water," Fischer said.
The clinics are free to everyone who has registered to participate in the Diefenbooker Race. They are held every Tuesday, meeting first at the West Carleton Amateur Sports Club in Carp at 6:30 p.m. You do not have to be available to attend every clinic to participate.
"Every Tuesday, regardless of the weather," Fischer said.
If you are interested in registering in the Diefenbook Race, click here.