Crime way up in a post-COVID Ottawa
Special to WC Online
OTTAWA – Ottawa's interim police Chief Steve Bell says crime is on the rise in the post-COVID city.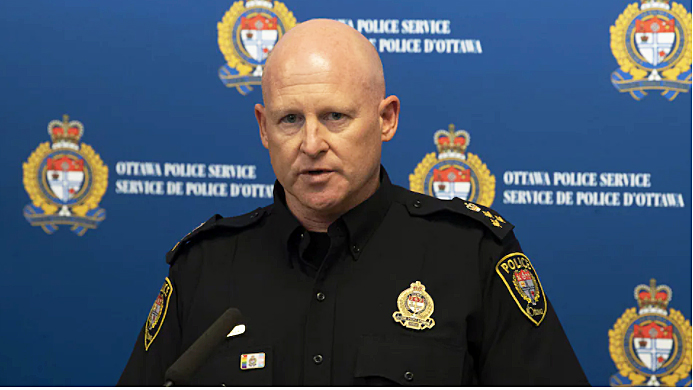 In a report prepared for the Ottawa Police Services (OPS) Board on Monday, July 25, Bell stated crime has increased 25 per cent above pre-pandemic levels.
"Violent crimes have risen 14 per cent so far this year, driven by increases in threats, assaults, sexual assaults and robberies," Bell said. "There have been 35 shootings with three fatalities and seven persons injured. Hate crimes have risen six per cent with more than 160 reports so far in 2022. Property offences are up across the board, up 33 per cent with 3,500 more offenses, far surpassing pre-pandemic levels, and so far this year, we've already responded to more than 300 overdose calls for service."
Bell says this is further validation of the anecdotal evidence officers have been seeing and hearing in the community about the general unrest.
The interim police chief is pointing to changing societal trends and a lack of police staffing as key reasons behind the increase.
"The (OPS) board amended the 2022 budget and did not anticipate the need for an increase in police resources, it actually anticipated a decrease," Bell said.