Coun. El-Chantiry to be nominated for ARAC chair
By Jake Davies - West Carleton Online
WEST CARLETON – Mayor Jim Watson is nominating Ward 5 Coun. Eli El-Chantiry to head up Ottawa's Agriculture and Rural Affairs Committee (ARAC).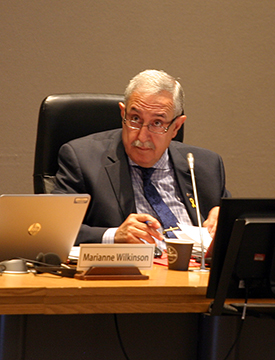 Watson released his nominations today (Dec. 11) just before noon. The mayor calls the group being nominated "a mix of new talent, fresh ideas, commitment and experience."
El-Chantiry has long held the role of chair of the Ottawa Police Services board dating back to his second term. All councillors who represent rural wards are mandated to sit on ARAC but, if approved at council tomorrow, this will be the first time he has chaired the board.
All deputy mayors and committee chairs automatically get seats on the city's Finance committee, which is chaired by Watson, so El-Chantiry's expected move means he will continue to have a seat on the city's most important committee.
Coun. El-Chantiry is one of the few council members this term that has a private business background. El-Chantiry's former business interests include prior ownership of the Lighthouse Restaurant in Constance Bay.
Mayor Watson is proposing Gloucester-Southgate Coun. Diane Deans be appointed chair of the Ottawa Police Services board.
West Carleton Online will speak with the councillor later this week to get his thoughts on the new council and his new position.