Community builder Rivington passes away at 89
By Jake Davies - West Carleton Online
CARP – Well known businessman and community builder, Douglas Rivington passed away April 20 at the age of 89.
Rivington was a lifelong Carp resident and successful businessman who gave back to his community in a variety of ways. In 1967, Doug was Chairman of the school board and was instrumental in building Huntley Centennial Public School. He was a dedicated member of St. James Anglican Church; served as President of the Carp Agricultural Society in 1968; and was influential in the local farming and construction industries.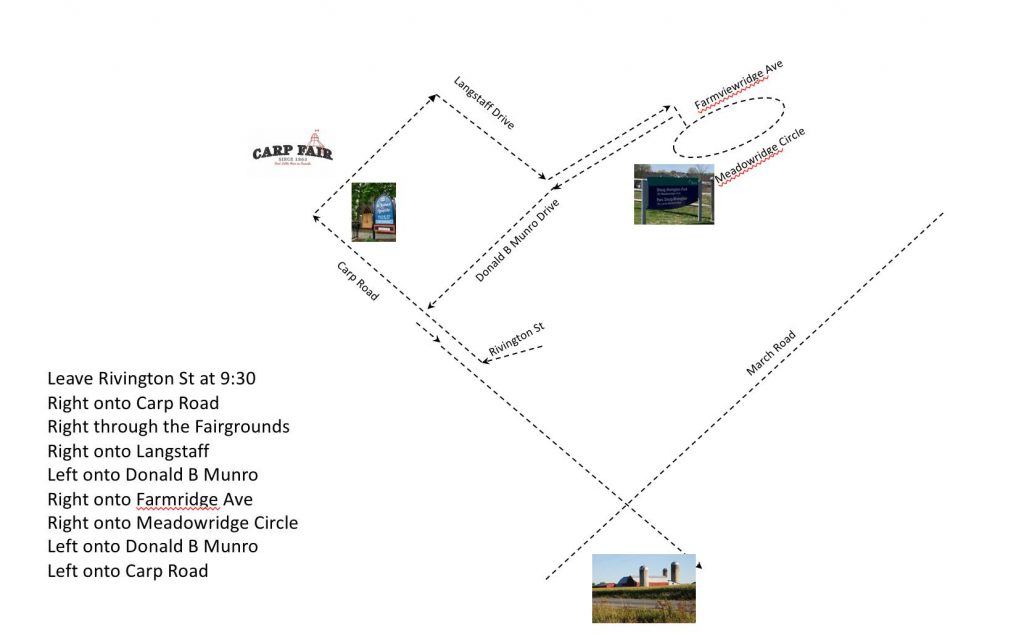 Rivington is also credited with developing the recreational soccer fields on Langstaff Drive. He was an active volunteer with the Huntley Curling Club, the W. Erskine Johnston Arena and the West Carleton library. He also was a leader in the development of the Carp Splash Pad and making the Parish of Huntley Hall fully accessible.
Rivington and his wife Helen (who passed away in 2015) operated a successful dairy farm and were recipients of Carp Fair's Meritorious Service Award for their contribution to agriculture. Their construction company, Rivington Homes, built many quality custom homes in West Carleton.
On Aug. 26, 2016 the City of Ottawa honoured Rivington's work in his community by naming the Meadowridge Circle park in his honour.
"Dad has given so much back to the community," his daughter Connie Rivington-Howie said at the time of the park commemoration. "He's done a lot of work in Carp and employed a lot of people from Carp. So many people live in houses he's built or play in parks he's built. He has been very involved in the community. I thought it would be nice that one of the last parks he builds will be named after him."
Rivington and his wife had five daughters: Susan (Dan Chapman), Beth (Sam Moss), Anne Louise (Dave Jensen), Jennifer (Don Carss) and Connie (Steve Howie).
He had 14 grandchildren and nine great-grandchildren.
Rivington is survived by his loving sister, Helene LeBarron (Keith) and was predeceased by his brothers Neville (Bunty), Glenn (Olive) and Donald.
"Doug was a kind and generous man who led by example and will be remembered by many as a mentor and friend," his family wrote in his obituary.
In lieu of a wake due to COVID-19 restrictions, the Rivington family invites all of Carp to join in a send-off for Rivington tomorrow morning (April 27) starting at 9:30 a.m.
"We are going to travel through the village past a couple of his favourite places – St James Church, the Carp Fairgrounds, Doug Rivington Park, and his former farm on Carp Road," Connie said. "We would most welcome seeing familiar faces along the way."
The procession will leave Rivington Street at 9:30 turning right on to Carp Road, right through the fairgrounds, right on to Langstaff, left on to Donald B. Munro Drive, right on to Farmridge Avenue, right on to Meadowridge Circle, left on to Donald B. Munro Drive and then left back on to Carp Road.