CBBCA celebrates Heart Health with free fitness programming
By Jake Davies - West Carleton Online
CONSTANCE BAY – With a wonderful fitness centre and the beautiful outdoors, Constance Bay is the perfect place to look after your heart.
The Constance and Buckham's Bay Community Association (CBBCA) is celebrating Heart Health from Feb. 20 to Feb. 26.
"We are inviting everybody to try our daytime classes for free," the CBBCA released in a statement. "Just find a fitness member and let them invite you through our sigh-up system."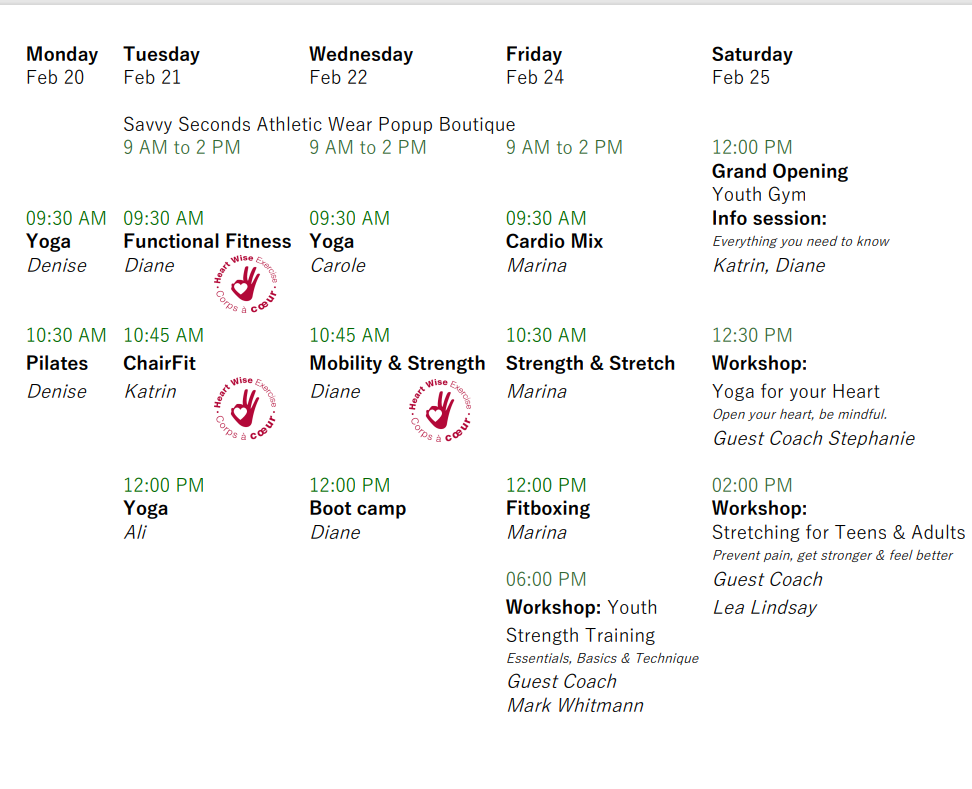 Savvy Seconds-West Carleton is supporting Heart Health week by hosting a pop-up boutique featuring athletic wear available, as always, free of charge.
"We added a few extra workshops, sessions and activities to our regular schedule, so you can try something new," the CBBCA said. "We will be raising funds for the Ottawa Heart Institute at every event. We welcome your donations."
CBBCA director and volunteer gym manager Katrin Bachmann is a big fan of the community association's focus on heart health to end the month.
"I have been working as a personal trainer and gym manager here at the center since we opened our gym and new fitness program in 2015," Bachmann told West Carleton Online yesterday (Feb. 16). "My passion has always been helping people to get and stay fit, healthy and happy."
Bachmann says she has noticed a change in the community since the flood in 2019.
"I realized shortly after the first flood we had more and more people struggling with their physical and mental health," she said. "At some point in December, five residents of Constance Bay were at the Ottawa Heart Institute at the same time. Witnessing the incredible work that is done there during and after the necessary treatments I decided that I wanted to be part of the healing and supporting team."
Bachmann and a group of instructors focused on heart health programming and are ready to help the community get in to some healthy routines over the Heart Health week.
"Myself and other instructors at our facility got Heart Wise Exercise certified and we organized our first Heart Health Activity week," Bachmann said. "We wanted to reach out to more than just our fitness program members, we opened our program to everybody to try it out, organized additional workshops and events to raise money for the Ottawa Heart Institute. And finally, after all the lockdowns and struggles to keep going we are back with another Heart Health activity week."
The CBBCA held their first Heart Health activity week last year.