Carp Santa parade a stationary go
By Jake Davies - West Carleton Online
CARP – Through the combined efforts of two great community organizations, COVID-19 won't stop the 11th Annual Santa Claus Parade from coming to Carp.
Well actually, you're going to it.
In the age of COVID-19, the Carp Agricultural Society (CAS) and the Huntley Community Association have joined forces to ensure a great, growing tradition continues – with some small changes.
This year organizers are dubbing it a parade in static form. Or more accurately, this year's Santa Claus Parade will be a drive-thru held Saturday, Dec. 12 from 7 p.m. to 9 p.m.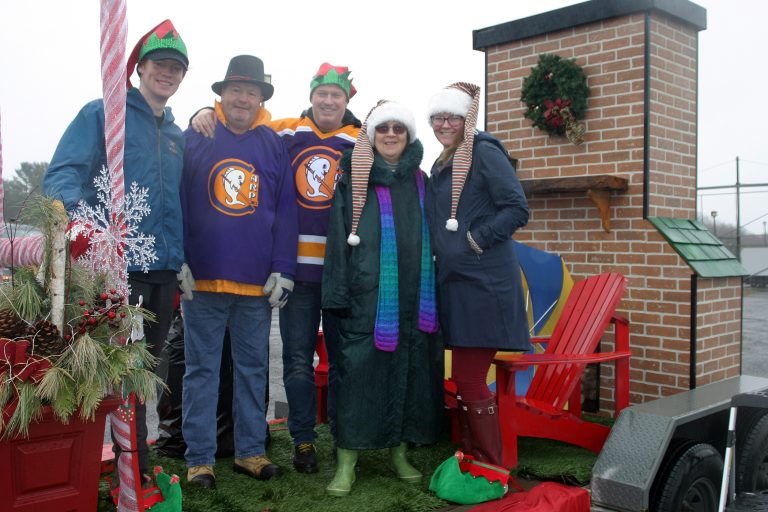 Floats will, as is the style, be created by community organizations, groups, businesses and individuals. But these floats will not move. Instead they will be placed on a route through the Carp Fairgrounds and the community can drive through the route and enjoy the parade in the comfort of their own vehicles, COVID-19 safe.
The CAS and the HCA approved the parade following a Monday night (Oct. 26) meeting.
It was CAS board member Annie Craig who first brought forth the motion.
"It was Neil Falls from the CAS that called me one night to see if the HCA was going to host the parade this year," Craig told West Carleton Online Tuesday (Oct. 27). "I made a call to Peter Green at the HCA to check and in a few days he said the traditional parade can't happen but would love to partner with the CAS in the drive-thru parade idea."
Craig says the parade is an important tradition of the holiday season in the Village of Carp.
"It started 11 years ago, and it wasn't easy to start and we didn't want to see it cancelled," Craig said. "I made a call to three ladies that helped start the parade 11 years ago and said we have work to do. We have a parade to make happen. Together with the HCA and the CAS and many volunteers, Santa will come to Carp and we will light up our village."
Entry fee is a monetary donation to the West Carleton Food Access Centre (WCFAC).
"They are asking for monetary donations to be able to buy gift cards to grocery stores and stores that sell toys (to support the WCFAC's Christmas Basket and Angel Tree programs)," the CAS' Laurie Dillon said.
People and businesses alike can enter their floats free of charge.
"The floats don't need to be manned they can be set up and decorated and then the people can come back and drive through," Dillon said.
The parade route will start at the entrance of the W. Erskine Johnston Arena and exit at the Huntley Curling Club. While floats can be unmanned, there is a maximum of 10 people per float. The parade will start at 7 p.m. To enter a float, contact Annie Craig at annie@gadar.ca or 613-558-8286.