Carp rallies behind Santa, WCFAC
By Jake Davies - West Carleton Online
CARP – It was the Carp community's turn to blow Santa away, filling two pick-up trucks with donations for the West Carleton Food Access Centre (WCFAC) as Carp Santa Claus Parade organizers put Plan B in to operation last night (Dec. 16) to salvage a fundraiser cancelled by Saturday's windstorm.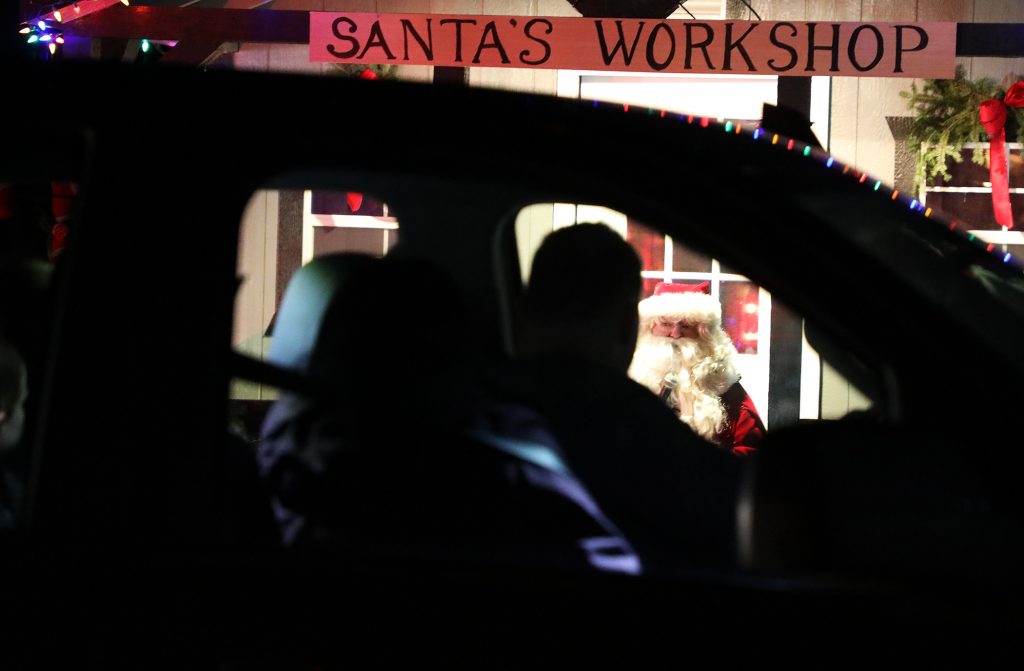 Last Saturday (Dec. 11) the Carp Agricultural Society (CAS) and the Huntley Community Association (HCA) made the difficult decision to cancel the 12th Annual Carp Santa Claus Parade due to the dangerously high winds blowing through the community throughout the evening. Gusts were clocked at more than 86 kilometres per hour at the airport. Power outages were reported throughout the city.
"It was a very difficult decision," parade organizer and CAS board member Annie Craig told West Carleton Online this morning (Dec. 17). "There were two main thoughts. Safety of everyone was first. But we had such a successful event for the food bank last year, it was gut-wrenching to know we weren't able to do something for the food bank this year."
The same day the organizers cancelled the parade, they announced a smaller event for Thursday evening. A drive through the well-lit Carp Fairgrounds and a chance to say hello to Santa Claus at the end. Organizers again would ask the community for donations to the WCFAC.
"We have the buildings and the manpower," Craig said. "We decided to light it up, and let people go through and look at our beautiful lights and have the kids say hello to Santa and it was great. We didn't need a permit for this type of event, and we had conversations with the city, and they allowed us to do it and collect some donations and make a lot of people happy."
And by the finally tally, the event was a success.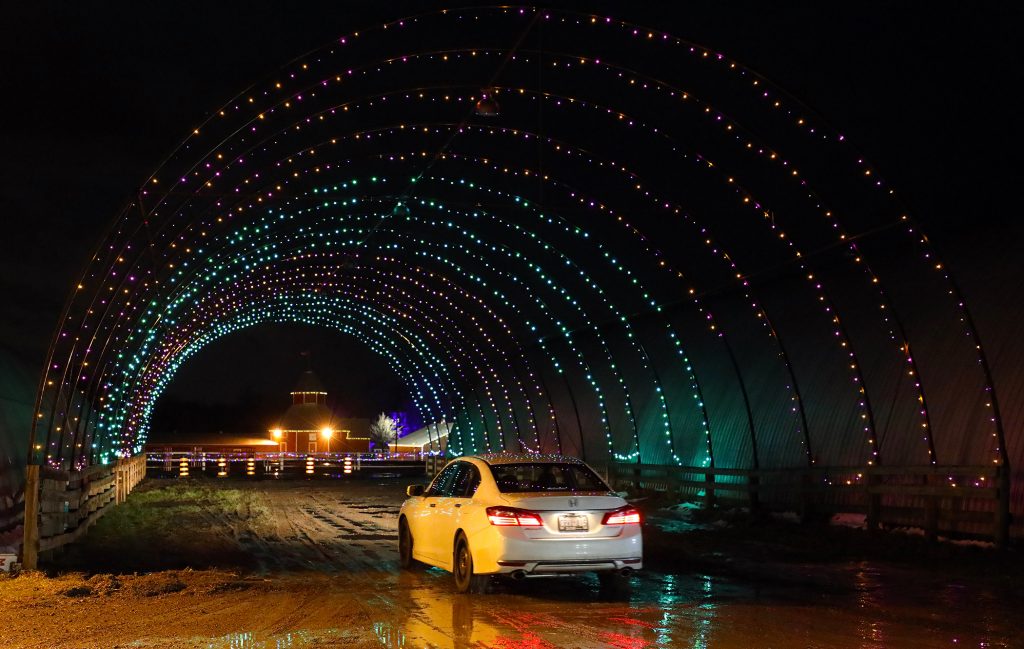 West Carleton Online spent 40 minutes at the event which ran from 5 to 8 p.m. and there was always a small line of vehicles.
"It was great," Craig said. "We did not know how many cars would show up. It was really well received. It went really well and there were some super-excited kids to see Santa. I spoke to one girl who told me she waited all day to talk to Santa."
Craig says there were more than 100 vehicles that went through, and organizers filled two pick-up trucks with food donations. Volunteers also accepted cash and gift cards, of which donations are still coming in.
"Some families and businesses approached me this morning about making donations," Craig said. "So, that's the delay."
Craig is expecting to make the cash donation Monday (Dec. 20).
Roughly 25 volunteers ran the event and were made up of members of the CAS and HCA, some WCFAC volunteers and "some other girls in the community that have been a part of the parade for a long time."
"They put in a lot of time and effort," Craig said. "We live in a great community that rallies around everyone to make things happen."