Carp horse show a sizzler
By Jake Davies - West Carleton Online
CARP – The Eastern Ontario Quarter Horse Association (EOQHA) Summer Sizzler was bigger and longer in 2019, but not nearly as hot.
More than 114 horses were in Carp last week from Tuesday, July 30 to Monday, Aug. 5 to take part in the horse show that actually combines three horse shows in to one.
"Most of the people come from far away so it makes it easier," EOQHA President Cheryl Norris told West Carleton Online from the Carp Agricultural Society Fairgrounds Sunday, Aug. 4.
It's a week-long celebration of all things quarter horse and this year included a Paint Breed Show hosted by the Eastern Ontario Paint Horse Club as well. Competitors come from all over Canada and the United States. This was the 19th year the Summer Sizzler has been held in Carp.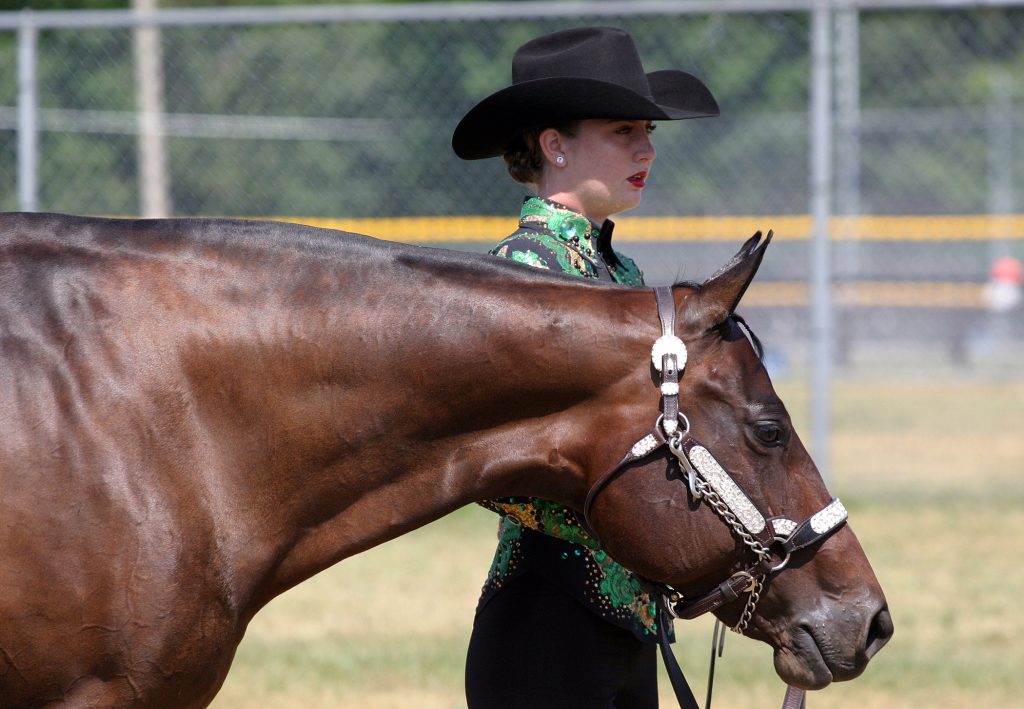 Last year the show ran three days and featured just under 100 horses. The show ran Aug. 2 to Aug. 5 right in the middle of a record-breaking heatwave for the area. This year, the show was two days longer, had about 20 more horses, but escaped the stifling heat.
"It's been perfect weather," Norris said. "We haven't had to run anything inside."
The first day of the show also includes a fun barbecue for the quarter horse association members and the EOQHA brought in a mechanical bull much to the delight of the competitors.
"We rented the bull even longer than originally planned because everyone was having so much fun," Norris said.
The three combined shows featured 10 different judges, all from the U.S. including Texas, Utah, Minnesota, Colorado, Wisconsin, California and Tennessee.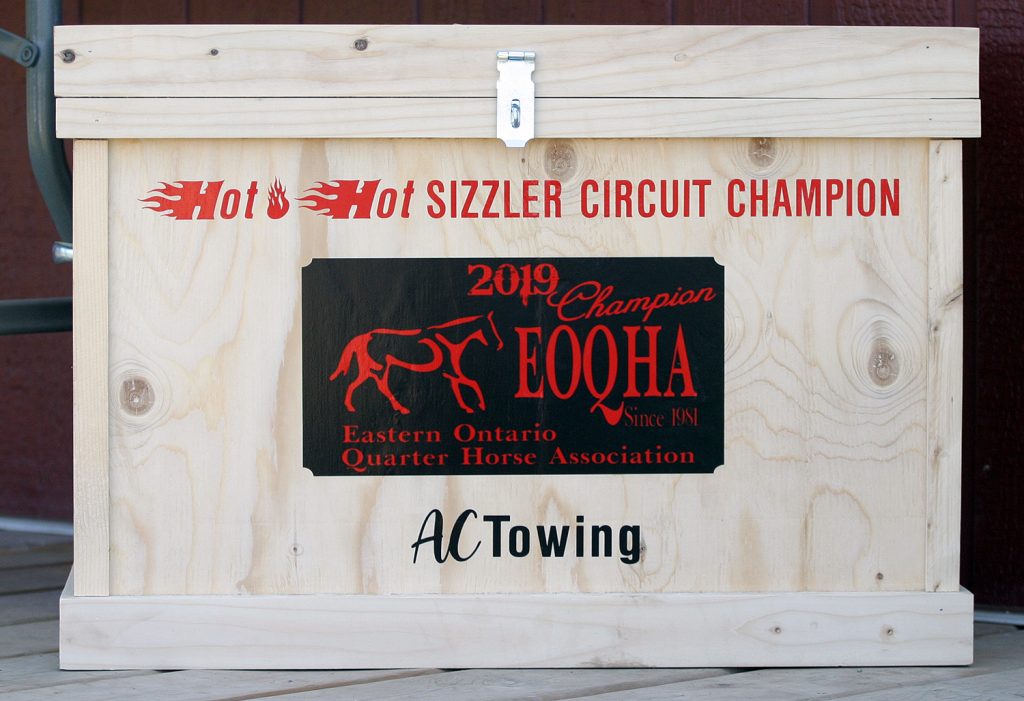 During the week there are 11 different divisions divided in to three main groups – Open, Amateur and Youth. Competitors can win prizes for each class and there is a hand-made tack box, sponsored by AC Towing, given out to the All-Around Circuit Award (or division) winners.
This year organizers had a special treat for the horses and competitors.
"We got brand new footing in the rings," Norris said. "The Carp Fair did that for us."
Overall, despite there being one day left at the time West Carleton Online visited, Norris said it was a great weekend for the EOQHA Summer Sizzler.
"Perfect weather, great horses and good people," she said. "Everybody loved it. We got a full house so that's good."