Carp Fair euchre shuffles back in
By Jake Davies - West Carleton Online
CARP – It was a long-time coming but last Saturday (Feb. 19) the game of euchre and the hunt for the Ross Craig Memorial Trophy began.
With COVID-19 restrictions loosening, one of the Carp Fair's longest non-fair traditions returned the Carp Fair Agriculture Hall Saturday with the first of three four-hand euchre tournaments taking place after a year-and-a-half absence. West Carleton Online attended the first of two tournaments in 2020, before COVID-19 ended the series prematurely.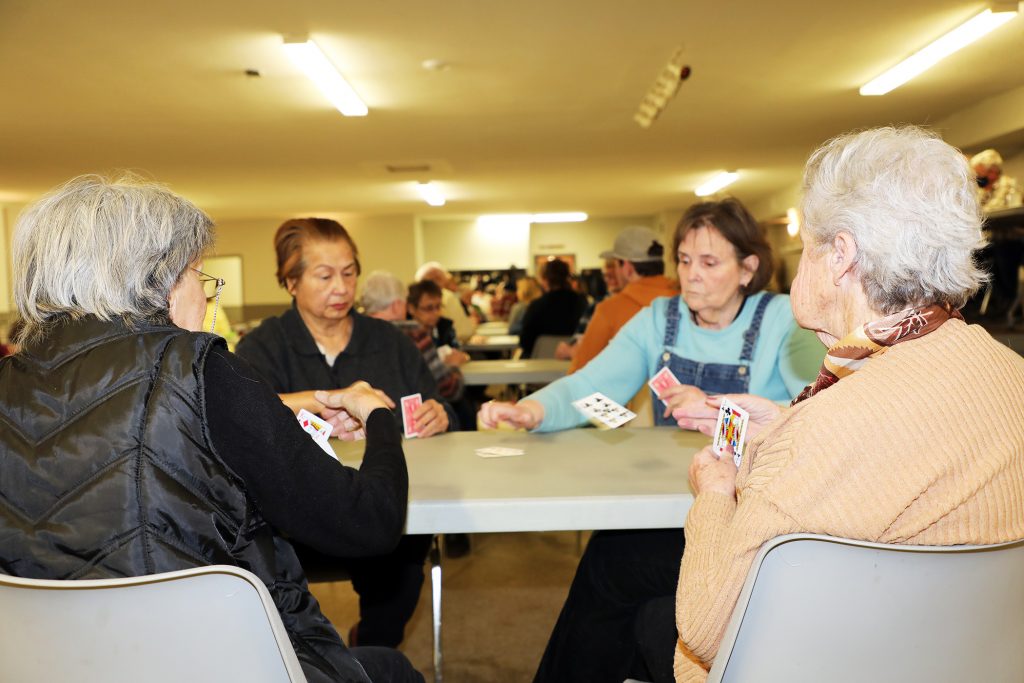 And we attended the kick-off to this year's series last Saturday. Sixteen tables of four players each turned out for the first of the three, monthly Carp Agricultural Euchre Series days. Normally the event takes place on four days over four months, but the first was cancelled this year as the province was in yet another COVID-19 provincially mandated lockdown. Series players are vying for the prestigious Ross Craig trophy as well as $800 in prize money. On top of that, the Carp Agriculture Society volunteers provide a lunch of sandwiches and treats.
While the tournament normally averages around 30 tables an event, long-time organizers John Verney and Ron Burnett were just happy to back hosting euchre tournaments. The two have been hosting the event for at least 25 years.
"At least," Verney told West Carleton Online during the tournament's lunch break. "We'll say 25 years. It's great to be back, really. We're having a good time but we're hoping for more people next month (March 19)."
"We normally have around 30 tables," Burnett said. "We'll get it back. It's going to come back. We've got three or four new teams today that have never come before, so that's the kind of thing that's happening and that's healthy because COVID has taken some of our players. We know there's no shortage of euchre players in West Carleton. The ones that are here are hardcore. If they know it's going to happen, they're going to be here."
The second of the three-tournament series is scheduled for Saturday, March 19. Registration, at the hall (3790 Carp Rd.), opens at noon and games start at 1 p.m. Current COVID-19 regulations will apply.