C Bay Pharmacy vaccinates walk-ins
By Jake Davies - West Carleton Online
CONSTANCE BAY – Constance Bay Compounding Pharmacy owner Tamara Awada saw a need in her community for a local vaccination clinic with no appointments necessary.
So, she made that happen last Saturday (Jan. 22) afternoon in to the evening.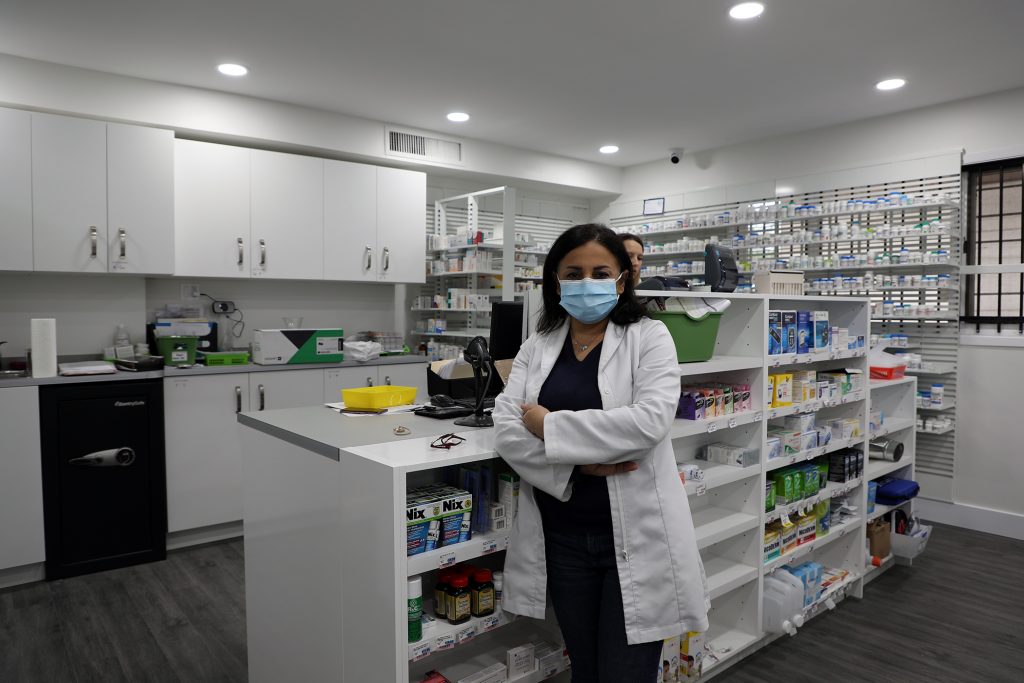 Between 2 and 8 p.m., outside of regular pharmacy hours, pharmacist Awada hosted a drop-in COVID-19 vaccination clinic aimed at her community and those in it who are challenged to make yet another appointment in their busy lives
"So far it's going very well," Awada told West Carleton Online Saturday afternoon about an hour after the clinic started. "Very organized and a good turnout so far."
The parking lot was pretty full, and inside her pharmacy, at her new, larger location, Awada had two vaccination stations set up and brought in a second pharmacist to help out with inoculations. Awada said she wanted to provide as easy a way as possible for her community of Constance Bay and all of West Carleton, to get vaccinated.
"It is a challenge to do it during our work week and most people they finish work late, so it is outside of our working hours," Awada said. "Just to make the vaccine available for everyone on Saturday, usually we close at 3 p.m. on Saturday. As you can see, no pharmacy services are being provided outside of the vaccination clinic. Just walk in. A lot of people find it challenging to make an appointment and to wait in line. With the volunteer community help, it's working."
Awada holds a by-appointment vaccination clinic at the pharmacy twice a week but was challenged on finding a working solution for a drop-in clinic.
"I try to do walk-ins during the week but unfortunately logistics don't really work for that," Awada said. "With the Omicron spreading fast and people waiting outside, it just wasn't feasible. It was a bit of a setback for me. That's why I am looking at different venues to do walk-ins and minimize the direct contact."
Awada, who is also the 55+ director on the Constance and Buckham's Bay Community Association board says the community has had good uptake on the vaccination but is happy to have a convenient way to get vaccinated.
"Oh yeah, definitely," Awada said. "They like the accessibility and less exposure to crowded places and the wait time, we keep it to the minimum."