Bryson with work to do on Day 2 of Commissionaires Open
By Jake Davies - West Carleton Online
DUNROBIN – A bit rain-delayed, but the second round of the Commissionaires Ottawa Open is underway, and Dunrobin's Jake Bryson has some work to do to get back in the hunt.
The Fortinet Cup series qualifier is a PGA Tour Canada event and hosted at the Par 71, 7,032-yard Eagle Creek Golf and Country Club near Dunrobin.
Americans Corey Shaun and Sam Choi both shot 64s yesterday (July 20) to end the first round at the top of the leaderboard.
Bryce Emory shot a 65 Friday and has his first birdie of today (July 21) allowing him to join his countrymen at -7.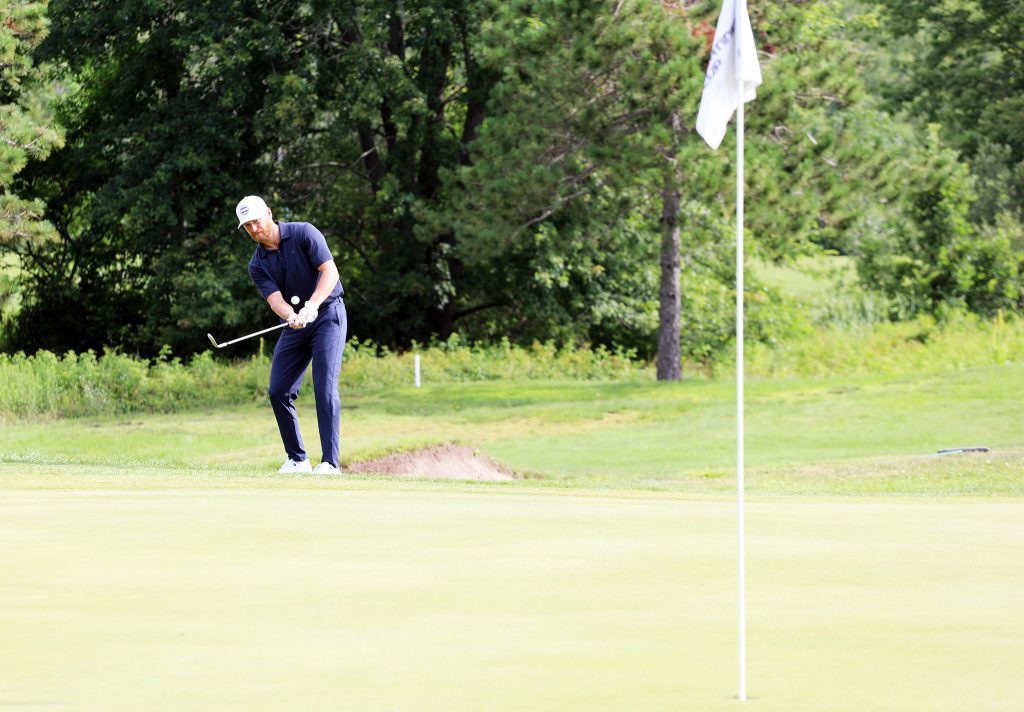 Low Canadian is Brendan MacDougall who also shot a 65 yesterday sits tied in fourth with four others. He will tee off today around 2 p.m.
Bryson shot an opening round 75 and (four over par). He struggled early in the last group of the day partnered with former PGA Tour player and Manotick native Brad Fritsch and honourary tournament chair, Ottawa Senator forward Claude Giroux.
Bryson had a tough start with three straight bogies and four in total on the front nine. Bryson did birdy holes five and seven as well. The back nine was similar with two birdies, two bogies and one double-bogie.
Bryson will tee off with the same partners this afternoon at 3:10 p.m.
Fritsch first round score of 72 including three birdies, two bogies and a double-bogie on Hole 16.
Giroux, who is playing as an amateur, shot an opening round of 79, eight over par.
A lot of rain is expected today, so there could be delays in the second round.