Aspire Academy's smiles on the button
By Jake Davies - West Carleton Online
CARP – Aspire Academy's second school year is fast approaching. The thought of having to wear masks during the school day is not putting a smile on the staff's faces. So, Aspire will put staff's smiles on a button.
Aspire Academy focuses on students with exceptionalities – autism, attention deficit hyperactivity disorder and giftedness. Like all school's this fall, Aspire Academy will be wearing masks, personal protection equipment and following a number of safety and health protocols in light of the COVID-19 pandemic.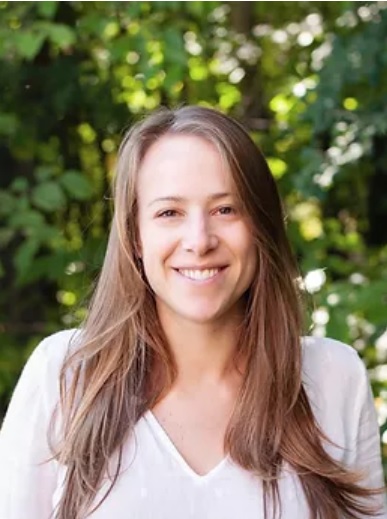 With teachers wearing masks this coming semester, Aspire Academy director of culture and success Emily Pym foresees some challenges with the new safety precautions.
"Children with autism have difficulty recognizing facial cues and expressions," Pym told West Carleton Online yesterday (Aug. 12). "We're trying to come up with some different strategies to ensure we are still providing high quality education in line with our vision."
One of those strategies are buttons. Aspire Academy is producing buttons for their staff that will have a portrait of the educator on it each staff member can wear in a program Aspire is referring to as See our Smiles. This will allow students to see the face of the teacher they are working with even while the staff member has a protective mask on.
"We saw this idea on social media with some healthcare organizations," Pym said.
The buttons are simple, three-inch pin-on buttons that display a picture of the educator "and will allow our students and families to see the friendly face under the mask," Aspire Academy director of clinical development Kim Moore said. "It will be particularly helpful for our students to see their educators' smile to help form a connection."
Aspire Academy wants to share the idea with other special need educators across the community. So they have partnered with Ausome Ottawa so tax receipts can be provided and are raising funds to purchase 400 extra buttons to give to other educators.
The Aspire team reached out to their community with a goal to raise $2,000 to make the purchase.
"The special needs education community is definitely a tightknit community," Pym said. "We came up with the idea for our own educators and thought let's spread the love a little bit. We've kept it pretty quiet because we wanted to keep it a surprise."
Starting tomorrow (Aug. 14), Aspire Academy will begin accepting requests for buttons from area educators.
"It's first come, first serve," Pym said. "We're getting our buttons right away. Then making the announcement Friday to collect buttons and photos for those interested in having their own."
Aspire was ordering their buttons the day we spoke with Pym. It will be a bit of a whirlwind as all schools will begin classes Sept. 1.
With school starting in two-and-a-half weeks, and a tonne of changes to adapt to, Pym says Aspire is ready for year two in the school's short history.
"It's been a lot to think about obviously," Pym said. "But we've had a lot of new families interested in the school. We are really fortunate we have such an awesome campus, so we will be taking a lot of our programs outside for as long as we can."
For those interested in donating to the See our Smiles project, and for those educators interested in receiving a button, please contact Emily at emily@insideaspire.com.