Almonte hospital supporting women close to home
Special to WC Online
ALMONTE – Dr. Bahaa Awwad has a vision of care close to home for women in our local communities. As Chief of Obstetrics and Gynecology at Almonte General Hospital (AGH), he wants to ensure a range of services that respond to their needs. Most recently, Dr. Awwad has added a new option with the arrival of a specialized gynecological laser, located in his medical office on the AGH campus.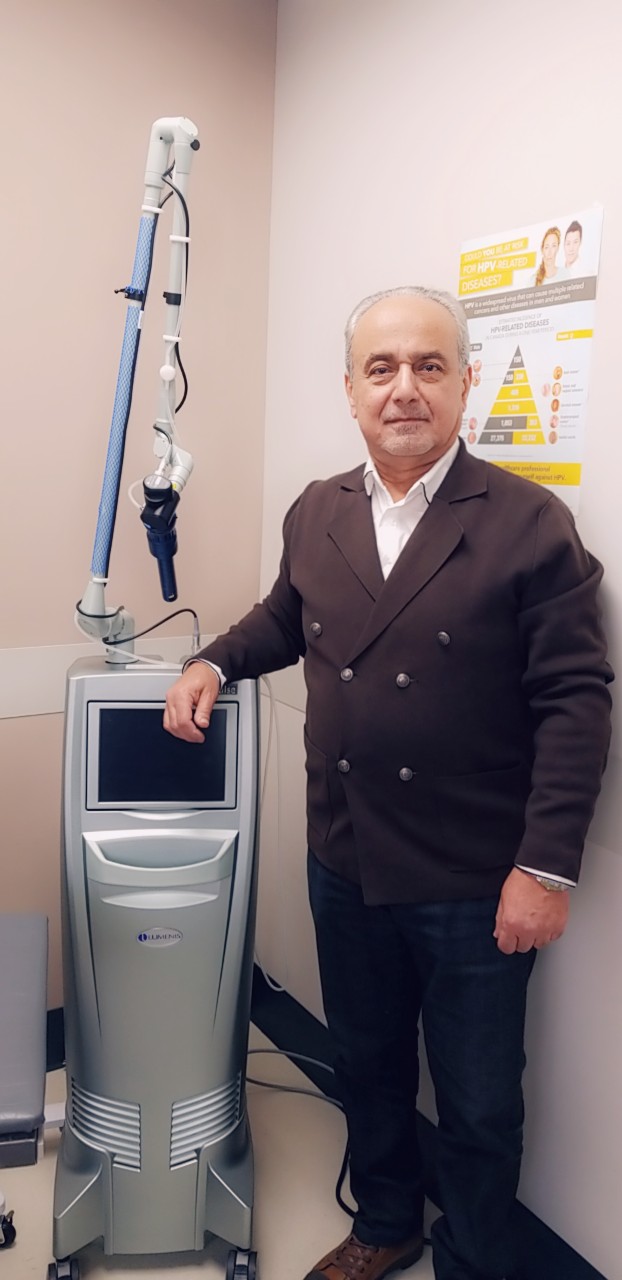 This innovative laser therapy is used for a range of treatments. It addresses the symptoms of vaginal atrophy which include thinning, dryness, painful intercourse and inflammation. Vaginal atrophy is caused by decreased estrogen and can occur during and after menopause or as a result of cancer treatment. It is particularly helpful for women who do not respond to topical estrogen hormone replacement therapy or cannot use this type of treatment. The laser can also be used to help patients with stress incontinence, overactive bladders and even chronic skin conditions.
"Laser therapy can play a role for patients who have tried local estrogen therapy and weren't satisfied, or for cancer survivors who can't or won't use estrogen. The results have been great. Patients tell me that they can't believe it and that they feel young again," says Dr. Awwad. "For example, the treatment is helpful for patients with breast cancer who cannot use estrogen locally. It is their only hope."
Dr. Awwad is an obstetrician/gynecologist with more than 30 years of experience practicing all over the world. He became AGH's Chief of Obstetrics and Gynecology four years ago.
"We are very proud to be able to provide specialized care for women in our region," notes Mary Wilson Trider, President & CEO. "Under Dr. Awwad's capable leadership, our patients can count on safe, high quality obstetrics and gynecology services close to home."
Patients can be referred to Dr. Awwad by their family doctor or can contact his office directly at 613- 256-8800. The procedure is not covered by OHIP but may be covered by medical insurance.