Almonte distillery gets $455,000 for more hand sanitizer
Special to WC Online
ALMONTE – The provincial government is investing $455,000 in Almonte's Dairy Distillery to retool operations and increase capacity to manufacture hand sanitizer.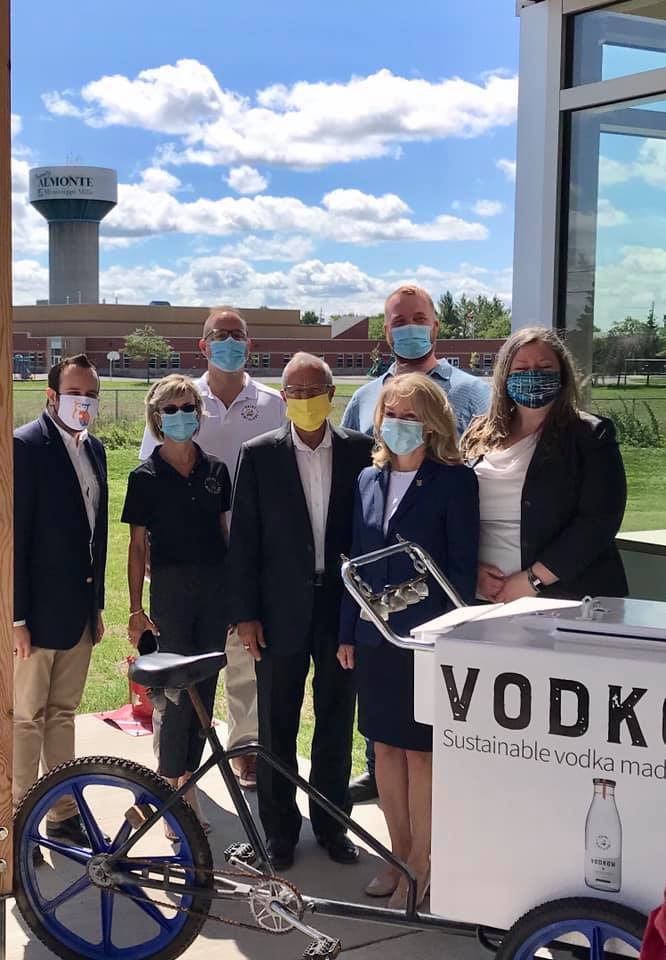 Minister of Economic Development, Job Creation and Trade, Vic Fedeli, says projects like this will ensure Ontario is ready with solutions when and where they are needed.
Through the "buy one to give one" program, Dairy Distillery donated more than 30,000 bottles of hand sanitizer to local groups in need.
Thanks to the recent investment, Dairy Distillery will more than triple production of food-grade ethanol made from milk sugar, which would otherwise go to waste. This milk biproduct and the company's dairy fermentation technology will be used to make hand sanitizer. Dairy Distillery will also expand its facility and buy equipment to scale up production.
The founder and CEO of Dairy Distillery Omid McDonald says this funding will allow them to make 220,000 litres a year of sustainable alcohol for hand sanitizer. He adds it will save two million litres of sugar from being wasted each year, helping the environment and Ontario dairy farmers. Dairy Distillery is aiming to have the additional capacity online by year's end.
Dairy Distillery is an Almonte-based company that produces spirits, including vodka (Vodkow) and cream liquors, made from milk biproduct.