A spooky West Carleton weekend
By Jake Davies - West Carleton Online
WEST CARLETON – From all West Carleton's four corners, and all points in between, Hallowe'en is starting to look like the holiday we all remember pre-COVID-19, as communities hosted events to celebrate the day of elaborate costumes and free candy.
Last week West Carleton Online listed a few of the events happening in the community, and this past weekend we visited a few more.
With eager cos-players looking to get back to a time when dressing up and taking candy from strangers was acceptable practice, Hallowe'en started early in West Carleton.
Toddlers and their parents broke out their costumes starting Wednesday (Oct. 27) for the three-day Toddlers Hallowe'en Scavenger Hunt at the Diefenbunker Museum. The popular Hallowe'en hunt was able to be held last year, but this year with loosening COVID-19 restrictions, the event was another scary hit.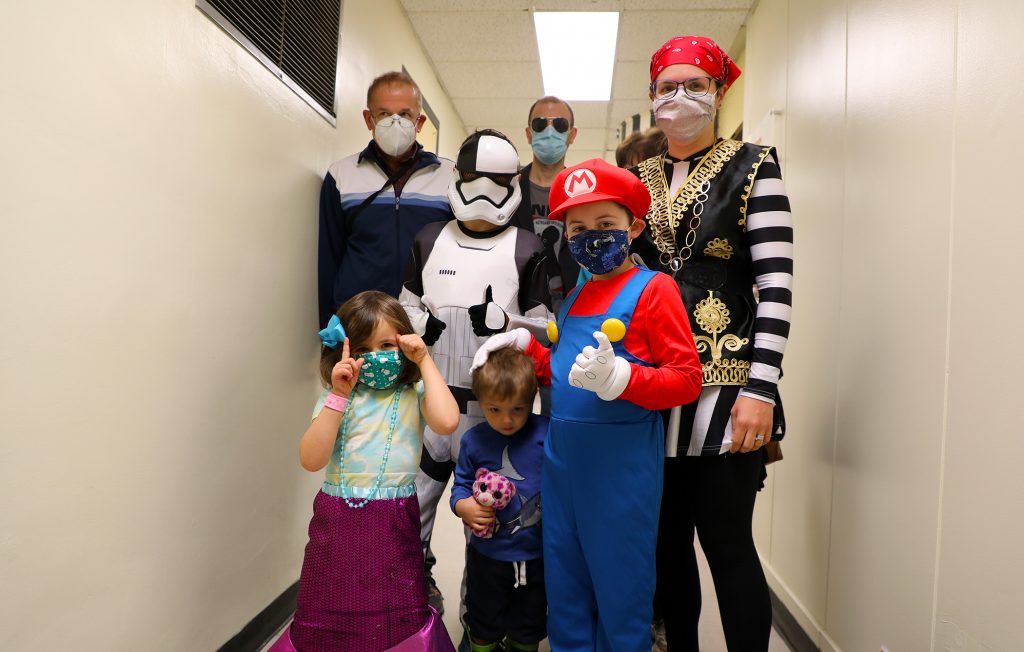 "t's a great event for family fun," DIefenbunker marketing and communications manager Jordan Vetter told West Carleton Online Friday (Oct. 29) morning. "Kids are able to explore the bunker and look for some fun prizes, ghosts and cats and goblins and things like that around the bunker and get a loot bag at the end. It's a great way to welcome the community to the Diefenbunker and let them explore the place on their own terms and see what the bunker has to offer."
Being toddlers, no matter what the costume was, it was going to be cute.
"Yesterday (Thursday, Oct. 28) was our busiest days so far," Vetter said. "It was a lot of fun to hear the voices running around the hallways and just lots of smiling faces and excited kids. There were some excellent costumes for sure. There were cute little furry costumes. We saw a lion Wednesday. Yesterday we had a dragon and a pumpkin and a very exciting ladybug as well. It's nice to see people dressed up and having fun here."
Saturday's (Oct. 30) Carp Farmers' Market, despite the scary-wet weather, was another popular spot for trick-or-treaters looking to get a jump start on Hallowe'en. Not only were there more than 50 vendors hawking some of the Valley's greatest products, they were giving out free candy too.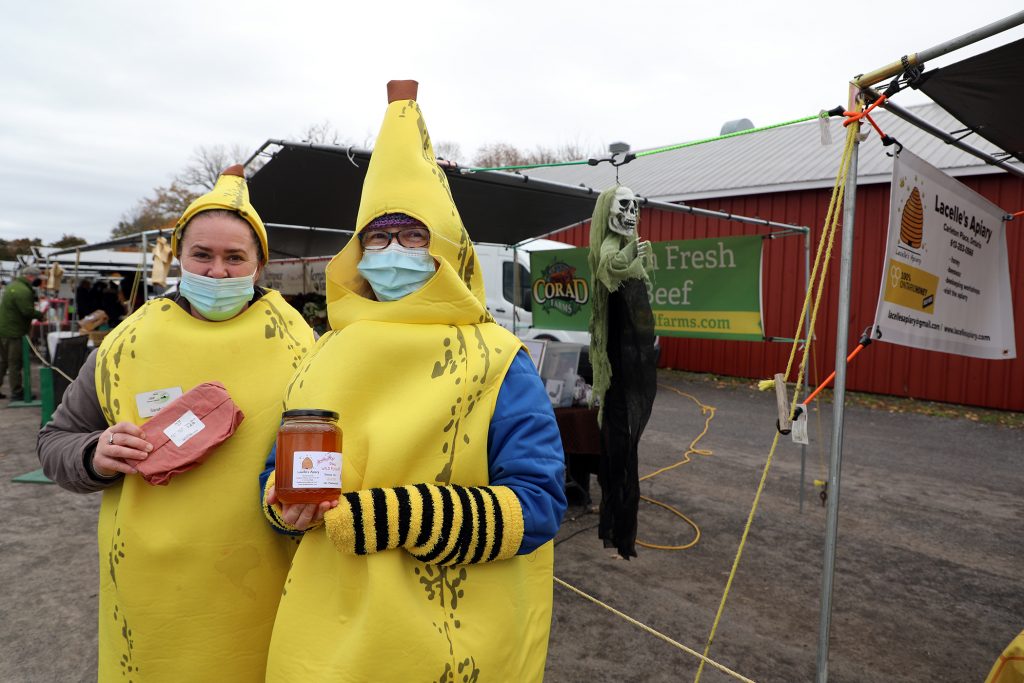 The Carp Farmers' Market recently announced they are extending this year's market season with more than 50 vendors booked for Saturdays Nov. 6 and 13.
Also on All Hallows' Eve eve, the West Carleton Teen Business Club (WCTBC), hosted its inaugural event, a Fall Fun Fair for youth held at the West Carleton School of Performing Arts (WCSOPA).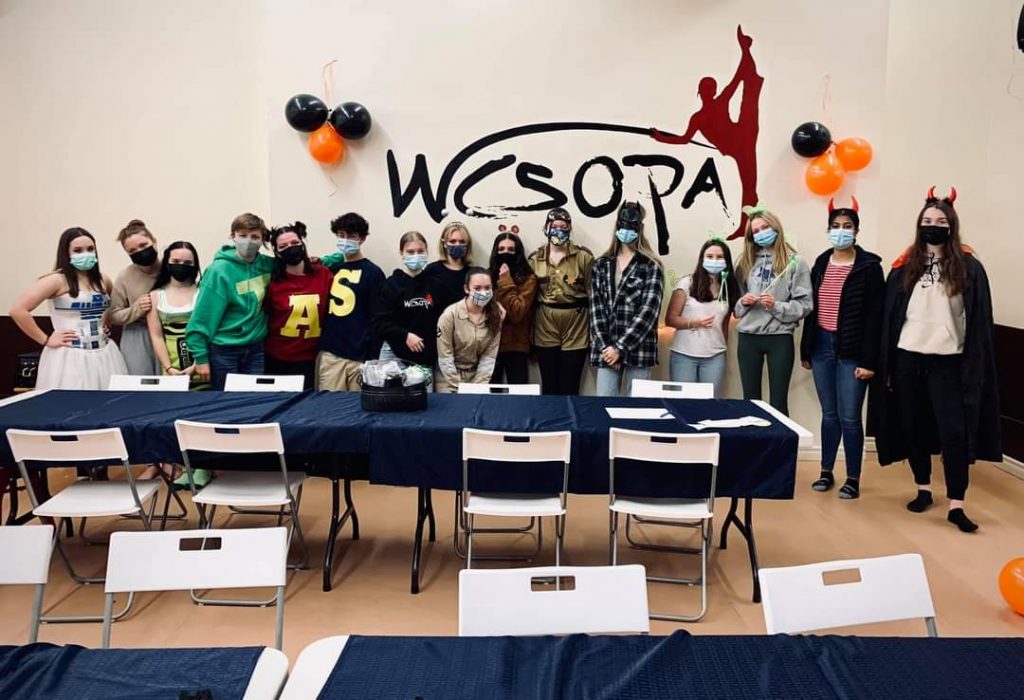 The fair was the first event the new WCTBC has hosted since forming. Aimed at children, costumed kiddos played games, did crafts and activities and even walked the costume runway. There was a photo booth and cupcake decorating too, and kids were able to bring a loot bag home.
"We had so much fun and hope you did too," the WCTBC released in a statement following their event. "Thank you to our wonderful volunteers. So many amazing people in our community."
There were several community events planned the day of Hallowe'en, and between our own trick-or-treating, we were able to stop at a couple.
The second annual Marathon Village Trick or Treating Parade was a hit for young and old treat lovers. Starting roughly at 6 p.m., a parade of costumed community members travel around the Linda Loop and John Shaw Road where many residents have candy booths set up at the end of their driveway.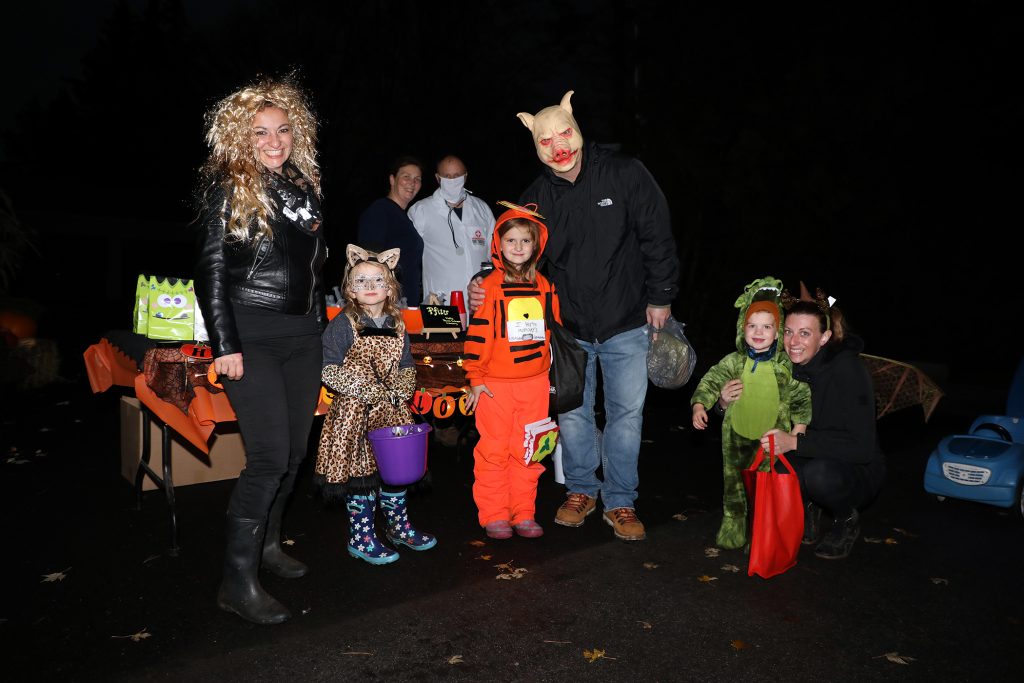 At the Gagné house on the loop, Lise and her husband had treats for both kids and adults. The two, dressed up as doctors and were offering tasty vaccinations for the adult celebrants. Marathon Villagers had their choice between a Moderna or Pfizer shot. While served in a syringe, these vaccinations were taken orally. There is no fear of combining different doses of the vaccine at this Marathon Village clinic.
"Everyone is mixing their shots," Gagné told West Carleton Online between administering shots. "It's a lot of fun. It's a good little community and it's good to see people again."
The parade got its start at the beginning of the pandemic, and was considered a great, safe way to bring community together. Gagné says even before the pandemic, the community rarely got together due to busy work and life schedules. Now the Marathon Village community regularly comes together on Hallowe'en, during a summer corn roast and a coming Christmas parade similar in style to the Hallowe'en one.
In the Corkery area, Hallowe'en is a favourite time for Mandy and Shawn Vernier. The pair of software developers go all out on Hallowe'en decorating and their driveway has become a popular spot in the Grey Fox Drive area in the just three short years the couple have lived in the community.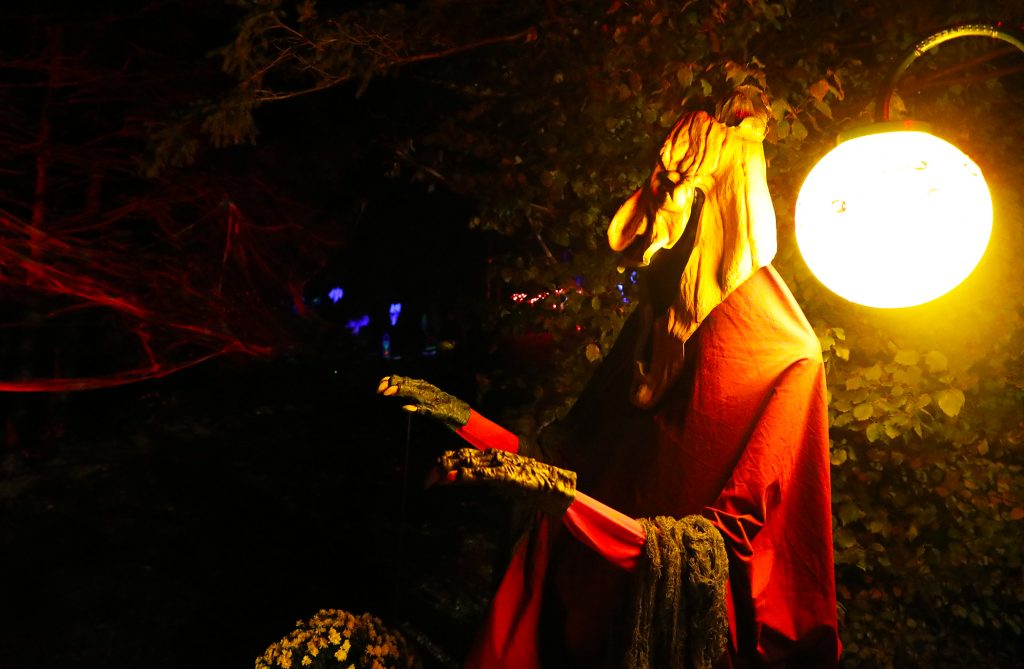 West Carleton Online first met the Verniers last July when the pair were giving out cotton candy and homemade beaver tails over the Canada Day weekend.
For Hallowe'en the pair turn their driveway in to a scary adventure for trick-or-treaters. The pair build several elaborate displays and also go all out on their own costumes entertaining visitors brave enough to walk the gauntlet.
"It takes most of the day of Hallowe'en to set up," Mandy told West Carleton Online from her spooky throne. "Shawn spends a few weeks in advance building and testing the sound system and getting ready."
It's a labour of love for Shawn.
"Shawn has been putting up Hallowe'en displays like this since he was a kid with his dad in Virginia," Mandy said.
Mandy says about 50 neighbourhood kids have dropped by so far Hallowe'en evening, but attendance continues to grow as the legend of the Verniers' scary driveway grows.
Also in Corkery on Saturday, the Edwards family hosted its second annual Pumpkin Walk and Carving Contest, another hit with the Hallowe'en community.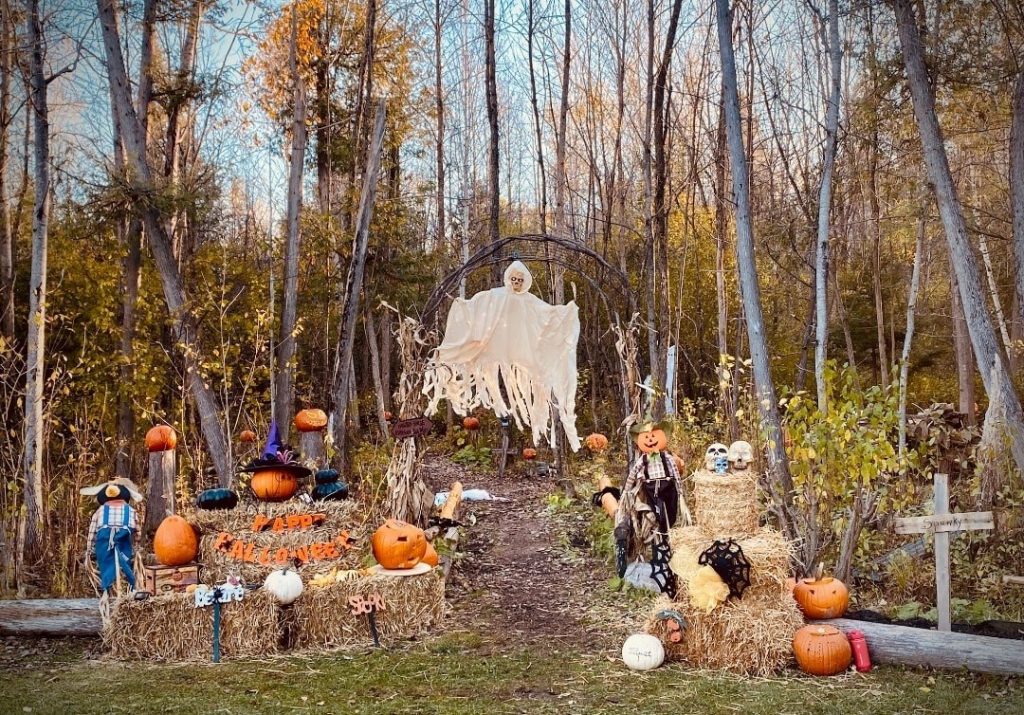 "We had more than 200 people enjoy the pumpkin walk," Silvana Ewards released in a statement. "Thank you all for coming. Thank you to all the friends, family members and neighbours who helped make the event a success."
The Edwards had more than 115 pumpkins on display for their event.
"Thank you to everyone who dropped off a carved pumpkin," Edwards said. "What a display of talent."
Pumpkin carving winners include:
First Place -Baird Family "Pumpkin getting eaten"
Second Place – Parker & Cooper St. Louis "Penny Wise"
Third Place – Xavier Edwards "Yoda"
Fourth Place – Anne Louise "Spider Man"