A Carp Christmas: The Diefenbunker: Canada's Cold War Museum
Something about the Cold War screams Christmas.
Originally commissioned by Prime Minister John Diefenbaker in 1959 as a secret military base that would house key members of the government and military in the event of a nuclear attack on Canada, the bunker is now a museum focusing on the era of the Cold War.
The Diefenbunker was given National Historic Site status in 1994 and became the museum it is now in 1997.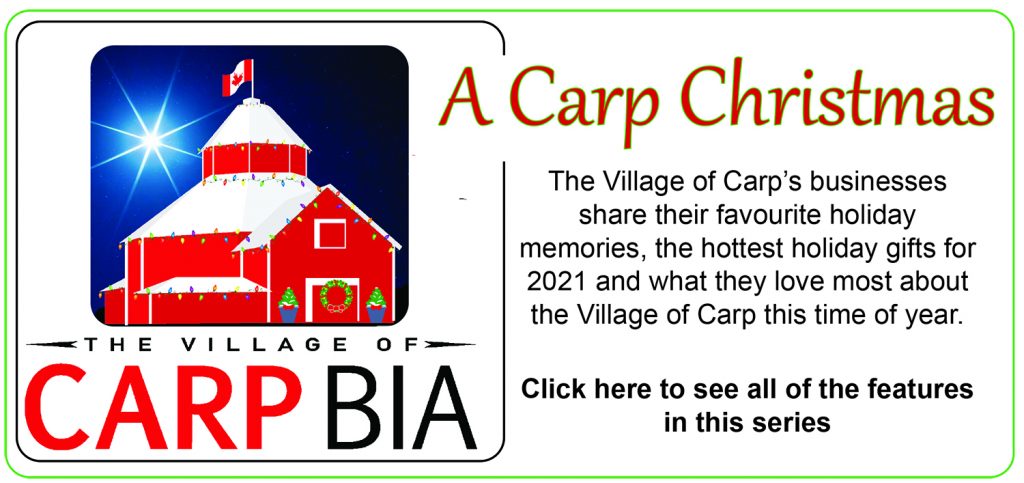 "The Diefenbunker: Canada's Cold War Museum is a once-top secret, four-storey underground bunker, designed 60 years ago as the centre for Canada's defence against nuclear attack," Diefenbunker executive director Christine McGuire told West Carleton Online. "Now a museum and national heritage site, we have a crucial role to play in preserving this unique artifact and sharing stories to help us learn about our past and understand the present."
The bunker is 100,000 square feet (9,290 square feet) over four levels. It is made of 32,000 cubic yards of hand–poured concrete and 5,000 tons of steel. It is an extraordinary marvel of engineering and built to withstand a five-megaton nuclear blast from 1.8 kilometers away.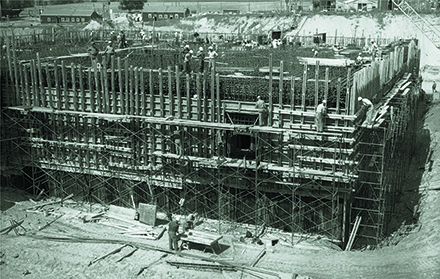 The site was completed and began operation in 1961 and remained in continuous operation until it was decommissioned in 1994.
During those 32 years, it was also Canadian Forces Station (CFS) Carp, with a staff of 100-150 people and a 24-hour shift rotation. It was the site of some of Canada's most top-secret communications throughout the Cold War.
At all times during its operation, the cupboards and pantries were stocked with enough fresh food and rations to feed 535 people for 30 days and the building was prepared to go into lockdown at any moment.
"We offer a one-of-a-kind experiential learning environment, coupled with award-winning programs, tours, events, and exhibitions," McGuire said.
"The museum exists today because of the commitment of a group of local volunteers who stepped forward to preserve the building and its place in history. We are forever grateful for the support of the community and look forward to welcoming you underground to experience all that we have to offer."
The Diefenbunker team have created their own holiday traditions over the years.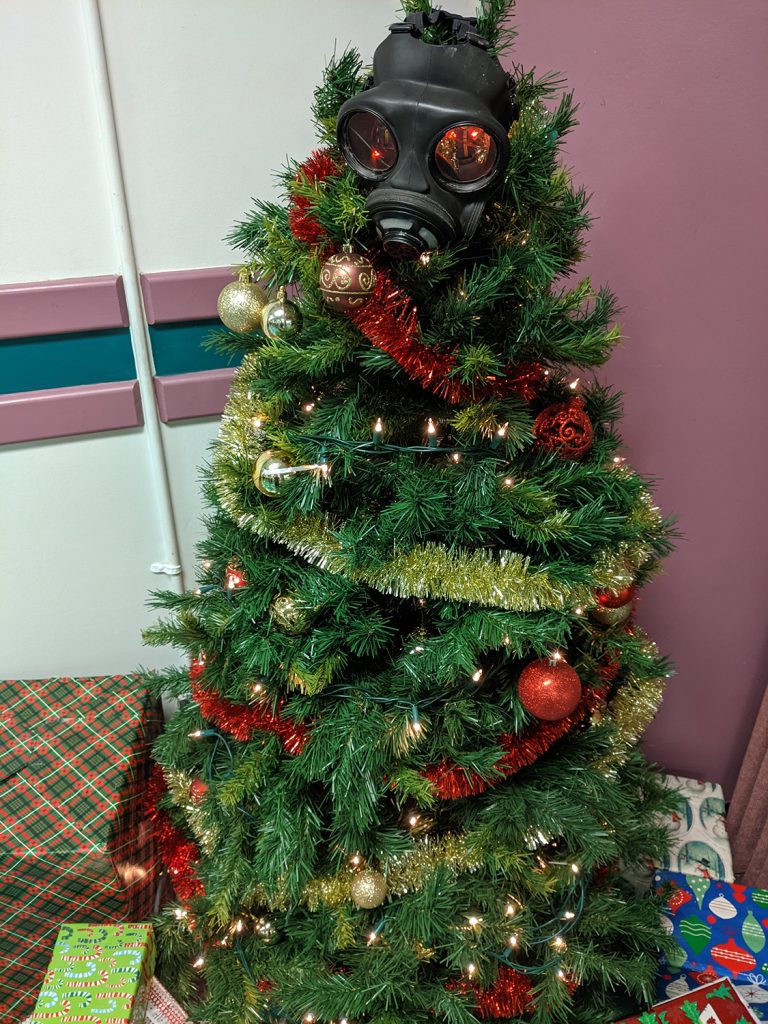 "Our favourite Bunker holiday tradition is decorating the cafeteria with festive decor, completing the look with a gas mask tree topper," McGuire said.
"An appropriately themed way to bring the holiday spirit underground. This year, we celebrated the end of a challenging but rewarding year with our staff, board members, and dedicated volunteers."
When the staff, volunteers and board members to get above ground, they love to be a part of Christmas in Carp.
"We enjoy participating in the Carp Christmas Parade," McGuire said. "It really shows off the spirit of the community, seeing all the decorations, lights, and friendly faces. We look forward to participating again in future years. And the holiday season always feels cozier at the Bunker when it's covered in a layer of snow."
The Diefenbunker's top holiday gift idea
Treat yourself or a loved one this year.
A gift card to the Diefenbunker is a great option for families or individuals looking to take a tour of the museum, participate in an upcoming program or workshop, or make a purchase from our gift shop.
New this year, we've put together a gift basket of Bunker goodies. You can also make a donation to the museum in honour of someone special, and send them a fun e-card to go with it. Visit us at the Diefenbunker or on our website to find out more.
Diefenbunker: Canada's Cold War Museum