A Carp Christmas: Country Canines Play Park
Special to WC Online
Country Canines Play Park owner Bobbi Ann Geller operates four private-use dog parks, two of them in the Carp area at 112 Delaney Dr. and 3119 Carp Rd.
"Safely exercise your dog in our fully fenced two-acre parks during your own private booking," Geller told West Carleton Online.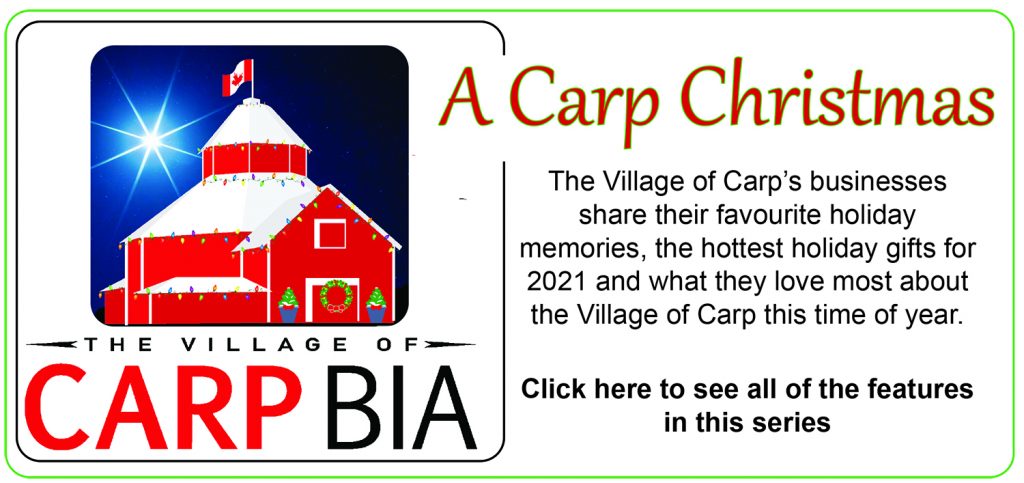 "Invite friends to join in the fun. We are thrilled to provide four locations throughout Ottawa where dog owners have peace of mind while exercising their pups. Ideal for reactive, nervous or fearful dogs or anyone who is concerned about who their dog will interact with. At Country Canines Play Parks you are in control of your dog's play time."
Geller loves this time of year celebrating a variety of traditions the season has to offer.
"Lighting the menorah on the first night of Hanukkah because it's so pretty," Bobbi Ann says of some of her favourite traditions. "The excitement and sleeplessness on Christmas Eve. I get so excited about watching family open the gifts I give them."
She says there's something special about Christmas in Carp.
"I love the beautiful Christmas decorations on homes and businesses throughout the village," Geller said.
Country Canines Play Park's top holiday gift ideas
Gift Certificates – a great stocking stuffer or gift for any dog owner – valid for use at any of our locations.
Memberships – give the gift of a Paly Park membership – valid at all locations – members get 20 per cent off all visits and guest fees.
Country Canines Play Park