A Carp Christmas: Baby Foody Inc.
By Jake Davies - West Carleton Online
Any adult who enjoys food, knows freshness is the key to great taste. Why would it be any different for baby food?
Carp's Baby Foody Inc. is Ottawa's first and only freshly made baby food service that delivers its product right to your door.
"We make and deliver fresh baby food right to your door," owners Stephanie Hubley and Shauna Murphy told West Carleton Online.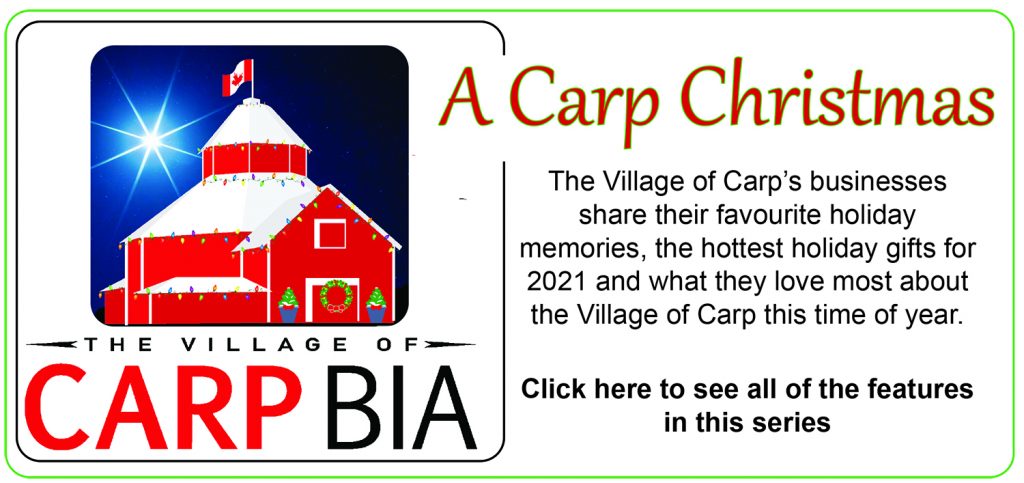 Hubley and Murphy are two moms from Carp who, like all moms, wanted the best for their babies.
"We vowed to feed them homemade, nutritious food," Hubley said. "We did hours of research. Research on what and what not to feed our babies. When to introduce which foods. Which foods to hold off on. We bought all the special kitchen appliances and jars that were supposed to make our lives easier. We did all of it because we wanted the best for our babies. But, we thought there must be a better way. A better way to give our babies the homemade nutritious food we promised them, but without the sacrifice of time, money, sleep, sanity and most important, time with our babies. And so, Baby Foody was born."
Customers pick their plan, select their food, and Baby Foody does the rest.
As parents of young families, holiday traditions are often enjoyed around the kitchen table.
"Most holiday memories involve food," Murphy said. "We want to help get baby involved in a healthy way from an early age."
And Carp is the perfect place for a young family to enjoy Christmas.
"Community," Hubley says of why she loves the holidays in Carp. "So many great businesses to choose from and great family activities right here. Skating at the outdoor rink; the Christmas farmers' market; Meet the Makers market; the Santa Claus parade; lights at the fairgrounds. The list goes on."
Baby Foody's top holiday gift idea
Gift certificates for a Baby Foody meal plan. Gift mom the gift of time.
Baby Foody Inc.