El-Chantiry: Ward 5 bi-weekly news for June 22
The Councillor's Column

Reopening of the West Carleton Client Service Centre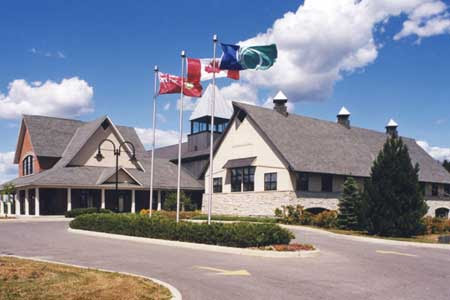 In-person services at the West Carleton Client Service Centre, at 5670 Carp Road, officially resume Wednesday, June 22. The centre is open Wednesdays, 8:30 am to 4 pm. Please make an appointment at ottawa.ca/csc. Walk-ins will be accepted, but priority will be given to scheduled appointments. In addition to the in-person option, residents can continue to access services online or by calling 3-1-1 or 613-580-2400 and selecting option 5, after choosing their preferred language.
Ottawa Public Library – Changes to operating hours of Constance Bay and Fitzroy Harbour branches
I have been advised that effective July 4, until further notice, the Constance Bay and Fitzroy Harbour branches of the Ottawa Public Library will move to the following hours. The Library Board approved the hours in an effort to better serve customers in the evenings. There is no reduction (or increase) in hours of operation.

To find out what's on at the Ottawa Public Library please click here. Connect with your nearest branch:
New bench at the Fitzroy Harbour Community Centre in honour of Connor Engleberts

In June 2019, Connor Engleberts tragically died in a workplace accident. Connor was a wonderful person who died far too young. In Connor's memory, a new bench has been installed by his family near the first base bench on "A" Diamond at the Fitzroy Harbour Community Centre. Connor was a participant in many Harbour Ball games over the years, and now there is a permanent memorial of a great guy onsite at the community centre.
Canada Day Fireworks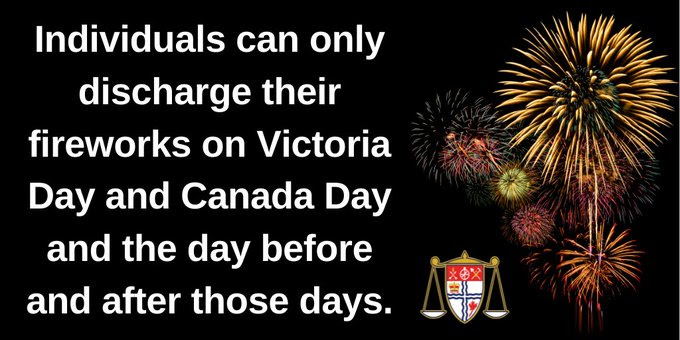 In keeping with the City of Ottawa's Fireworks By-law, individuals can only discharge their fireworks on Victoria Day and Canada Day and the day before and after those days. If you are planning to let off fireworks for Canada Day, please provide advance notice to your neighbours with horses and other livestock so that these animals can be safely sheltered. Fireworks can seriously startle livestock and pets, leading to serious injury. For details, please click here.
Canada Day in West Carleton-March
In-person Canada Day festivities are resuming in West Carleton-March this year. West Carleton Branch 616 of the Royal Canadian Legion in Constance Bay is serving up a pig roast dinner and live entertainment on July 1 beginning at 3 pm. Everyone is welcome. The Dunrobin Community Association will host a Canada Day celebration at the Dunrobin Community Centre, 1151 Thomas A. Dolan Parkway. The festivities begin at 6 pm and will include a barbecue, opening ceremonies, a live band and fireworks.
Report Speeding to Ottawa Police
Speeding continues to be of high concern in our ward. Speeding concerns should be reported directly to the Ottawa Police Service. Reports submitted online go directly to the Traffic Unit, helping identify chronic hotspots so that officers can strategically deploy to areas of concern. Call the Police Reporting Unit at 613-236-1222 ext. 7300. Traffic complaints can also be reported online 24/7. Information needed when filing a report is available here: bit.ly/TrafficReportingInfo. Submit a report here: bit.ly/OPSOnlineReporting
Order of Ottawa and Excellence in Coaching awards
Do you know a West Carleton-March resident who goes the extra mile and makes great contributions to our community? Nominate them for the 2022 Order of Ottawa or the Brian Kilrea Award for Excellence in Coaching award! The City is now accepting nominations for both awards until Friday, Sept. 9 at 11:59 pm. Nominations can be completed online or by downloading a nomination form at bit.ly/OrderofOttawa.
Concerts in the Park Series
WM (Waste Management) and I present the 2022 Concerts in the Park Series at Fitzroy Provincial Park, hosted by West Carleton Disaster Relief. The concerts take place every Thursday evening in July. I hope to see you there!

Pinhey's Point Historic Site – Guided and Self-Guided Tours & Heritage Demonstrations
City of Ottawa Heritage Staff are excited to welcome visitors back to the museum at Pinhey's Point Historic Site, located at 270 Pinhey's Point Road in Dunrobin. The museum is open for self-guided exploration Wednesday through Sunday from 10 am to 4:30 pm. Beginning July 3, guided tours of the grounds will also be offered on Sundays; advance reservations are recommended. Book your visit online. Each Saturday afternoon in July, complement your visit with a heritage demonstration or hands-on activity.
Your Councillor in the Community
Ottawa Fire Services Station 45 Open House
My thanks to Ottawa Fire Chief Paul Hutt (second from right), Deputy Chief Nathan Adams (second from left), Joseph McLaughlin, Rural Sector Chief of District 9, (far left), Public Information Officer Nicholas DeFazio (not pictured) and Shawn Lynch, Senior Project Manager with the City of Ottawa (far right), for hosting an Open House in South March about Kanata North's future Composite Fire Station 45. Thank you to Kanata North Councillor Cathy Curry for joining me for the evening presentation. Learn more about the plans until July 22 at https://engage.ottawa.ca/ottawa-fire-services-station-45-open-house.
Return of the Bell to Former SS#5
At a ceremony on June 18, we commemorated the return of the school bell to the former SS#5 one-room schoolhouse in what was known at one time as the Elm neighbourhood. The schoolhouse was constructed in 1857 and closed in 1958. Thank you to organizers for inviting me to this special and unique occasion.
Carp Truck and Tractor Pull
I joined Mayor Jim Watson, Kanata-Carleton MP Jenna Sudds and Kanata-Carleton MPP Merrilee Fullerton for the Carp Truck and Tractor Pull on June 18. Congratulations to Mayor Watson for his exciting victory in the VIP truck pull. Thank you to the Carp Agricultural Society for bringing back this wonderful event.
20th Anniversary of Ottawa River Canoe Club
On June 17 we celebrated the 20th anniversary of the Ottawa River Canoe Club, an incredible milestone made possible by club founders, LA and Bevin Schmidt, who are true community builders. I was proud to present them with a certificate co-signed by Mayor Jim Watson.
Mississippi Valley Conservation Authority – Carp River Watershed Tour
Thank you to Mississippi Valley Conservation Authority staff for taking the MVCA's board of directors, including myself, on a day-long tour on June 15, which focused on the Carp River watershed and areas impacted by the 2017 and 2019 Ottawa River floods.
Ottawa Fire Station 66 Pancake Breakfast
Thank you to Ward 5 volunteer firefighters for organizing and hosting a free community breakfast on June 12 at Dunrobin Fire Station 66. The turnout was great. Thank you to everyone who participated.
Rural Ontario Municipal Association – Board of Directors Retreat

It was wonderful reuniting in person with my Rural Ontario Municipal Association board of director colleagues for our board retreat in Caledon, Ontario on June 9. The agenda was full with meetings on ROMA's attainable housing task force, policy updates, committee reports from ROMA and the Association of Municipalities of Ontario, as well as reports from a number of Ontario provincial ministries.
Ward 5 Development & Road Works News
Recently updated development applications can be reviewed at this link: Ward 5 – West Carleton-March. The City of Ottawa's Development Application Search Tool is also available by clicking here.
2022 West rural 1 resurfacing
As part of the City of Ottawa's annual infrastructure maintenance cycle, road resurfacing under contract number CP000702 was scheduled to begin in May 2022 and continue until the late fall.
What: Work will involve select concrete repairs, pulverizing/milling of the existing surface, iron adjustments, granular a base placement, installation of select paved shoulders, granular shoulder reinstatement, pavement marking reinstatement and resurfacing of the roadway as required. Increased noise levels and vibrations to be expected in order to facilitate the work.
Why: The City of Ottawa will be resurfacing roads as preventative maintenance aimed at extending the City's roadway network lifecycle.
Where: Work will occur at various locations across the city between the hours of 7 am and 10 pm as required. All roads will remain open to traffic with lanes closures expected.
The work for the following location was expected to start in May 2022:
Allbirch Road from Bishop Davis Drive to Shady Lane.
Donald B. Munro Drive from Thomas Argue Road to March Road.
Huntmar Drive from 350m north of Campeau Drive to 2.7 km north of Richardson Side Road.
Madawaska Boulevard from 240 m north of Ottawa Road 29 to Connifer Lane.
Old Carp Road from Old Second Line Road to 120 m east of Old Second Line Road.
The work for the following locations was expected to start in mid-June 2022:
Marchurst Road from March Road (OR 49) to Murphy Side Road.
Torwood Drive from Thomas A. Dolan Parkway to Farm Lane.
The work for the following location is expected to start in early July 2022:
Greenland Road from Vances Side Road (OR 129) to Armitage Way
The work for the following location is expected to start in early August 2022:
Upper Dwyer Hill Road (OR 3) 240m north of March Road to Grainger Park Road.
For more information about road renewal, please visit ottawa.ca/constructionmap.
Fitzroy Harbour Sidewalk Renewal
Sidewalks in Fitzroy Harbour will be renewed this summer. Construction is estimated to begin sometime in June or July 2022.
The project work areas are as follows:
1. Harbour Street (east sidewalk) from Crossland Drive to Nicholson Street
2. Fitzroy Street (north sidewalk and part of the south sidewalk) from Harbour Street to Old Ship Road
Stay informed about Traffic Impacts in Ottawa
The City of Ottawa has altered its approach to better inform residents about upcoming major traffic impacts.
Ward 5 & City-wide Events
The Kinburn Community Association hosts a Paint Night Social at the community centre in the main hall on June 24 from 7 to 10 pm. For details, please cluck here.

The Carp Farmers' Market celebrates its 32nd birthday on Saturday, June 25 at the Carp Fairgrounds. Drop by to take part in the celebration. Don't forget to visit the Market every Saturday from 8 am to 1 pm. For details, visit carpfarmersmarket.ca.
On June 25 the Nepean Sailing Club and the Ottawa River Canoe Club will co-host Give-It-A-Go, a complimentary Open House event aimed at introducing youth and adults living with disabilities and newly disabled individuals the opportunity to experience the joys of sailing and/or paddling. For details and to register, please email ablesail@nsc.ca.


The Huntley Township Historical Society invites everyone to their Open House and displays on June 25, from 1 to 3 pm at the Borden Building, Carp Airport, 1500 Thomas Argue Rd, Carp. Come and view Huntley History!
The City is hosting a household hazardous waste depot at the Canadian Tire Centre, 200 Cyclone Taylor Boulevard, June 26, 8 am to 4 pm. Click here for details.

The Ottawa Beef Farmers Association is hosting a Barn Dance on June 25 at the Carp Agricultural Hall featuring live music by The Ryans. There will be a live auction and lunch will be served. Tickets are $15. For details and tickets, please click here.
Barry Dean & Friends will showcase farm antiques & cars and trucks from the 1920s and 1930s at 4847 MacHardy Road on June 25, from 12 to 4 pm. The rain date is June 26. Learn more here.

St. Gabriel's Annual Yard Sale is June 25 from 9 am to 1 pm at 205 Bayview Drive in Constance Bay. The rain date is July 2.
The West Carleton Food Access Centre welcomes everyone to its Annual General Meeting on June 28 at 7 pm in the Roly Armitage Hall at the West Carleton Community Complex, 5670 Carp Road.
St. Paul's United Church in Carp serves its Soup'nDipity Luncheons the first and third Tuesday of every month, from 11:30 am to 1 pm at the church, located at 3760 Carp Road. Please call ahead to make reservations: 613-809-2488.
The Ottawa River Canoe Club is looking for volunteers willing to assist with the evening Paddle All program. Paddle All is a fantastic program that provides individuals with intellectual disabilities the opportunity to go for a paddle. Details: ottawarivercanoe.com or email info@orcc.ca.
Celebrate Canada Day in Constance Bay with a pig roast dinner and live music at Branch 616 of the Royal Canadian Legion, 377 Allbirch Road. The festivities begin at 3 pm. Everyone welcome.
The Dunrobin Community Association hosts Canada Day festivities at the Dunrobin Community Centre, 1151 Thomas A. Dolan Parkways, on July 1 beginning at 6 pm. There will be a barbecue, opening ceremonies, a live band and fireworks at dusk.
Upcoming heritage demonstrations at Pinhey's Point Historic Site in Dunrobin include a session on raspberry vinegars on July 2, 2 to 4 pm. Learn more here.

Saint Gabriel's next bottle drive fundraiser is July 2, 10 am to 12 pm. Drop off your empties at 205 Bayview Drive in Constance Bay. Click here for details.

Carp Fair Bingo Nights return July 6, 13, 20, 27 and August 3 at 5 pm at the Carp Fairgrounds, 3790 Carp Road.

WM (Waste Management) and I present the Concerts in the Park Series at Fitzroy Provincial Park, hosted by West Carleton Disaster Relief, every Thursday night in July, beginning July 7. Click here for details.
The Harbour Days summer festival in Fitzroy Harbour returns this summer July 7 to 9. A full schedule activities will be posted here once confirmed.

Softball Canada's 2022 U23 Canadian Men's Fast Pitch Championship will feature Canada's top junior athletes at the Carp Fairgrounds baseball diamonds August 2-7, 2022. For details and tickets, please visit softball.ca/u23mens.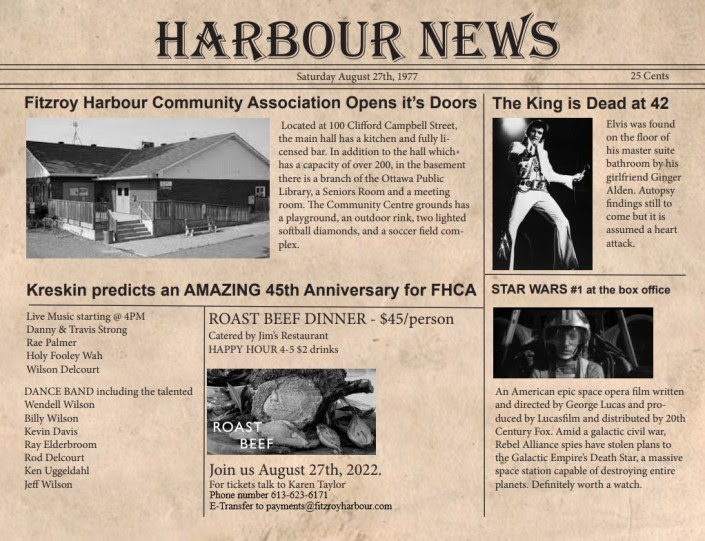 The Fitzroy Harbour Community Association hosts a dinner and dance on August 27 to celebrate the 46th anniversary of the Fitzroy Harbour Community Centre. For details, please click here.

The Carp Agricultural Society hosts its Duck Race fundraiser on August 13 at 4 pm in the Carp River. Drop by the Carp Fair Office or talk to a director to buy your tickets for a chance to win $4,000. Tickets are $10 each.
The 12th annual West Carleton Terry Fox Run is scheduled for Sept. 18. More details will be announced as they become available.
The Carp Fair returns Sept. 22 to 25, 2022. Be sure to mark the date in your calendars!
For event details, please visit my website. To submit an event, please email Ward5@Ottawa.ca.
Ottawa Public Health News
COVID-19 Snapshot
Your efforts to get vaccinated and make choices to reduce your risk have helped, and they are still needed. If you're planning to attend a gathering, festival, concert, etc. be sure to assess your risks and the risks you may pose to those around you accordingly. More info: OttawaPublicHealth.ca/RiskReduction Please remember that while new hospitalizations from COVID are low, COVID isn't the only thing affecting our hospitals' capacity. Take care, Ottawa and please wear a mask when in indoors and in crowded public settings.
Monkeypox in Ottawa
Monkeypox is a rare viral illness that causes fever, headache, swollen lymph nodes and lethargy, followed by the development of a rash over a person's body. It is spread to people through direct contact with the bodily fluids or lesions of infected animals or people via respiratory droplets from an infected person, or from mother to fetus. If you have any of the above symptoms, contact a health-care professional. Self-isolate right away and alert close contacts.
Ottawa Public Health has been closely monitoring Monkeypox in Ottawa. The risk to the general public remains very low. Visit Public Health Ontario (updated Tuesdays & Fridays) to learn more about the numbers of confirmed, suspect or probably cases.
Monkeypox Vaccinations
Ottawa Public Health will begin offering vaccinations to the highest priority individuals based on the latest provincial eligibility criteria. Those who are eligible will be contacted directly. As supply increases, OPH will continue to work with community partners to expand access to anyone eligible. OPH has created a webpage dedicated to information about Monkeypox to keep you updated: OttawaPublicHealth.ca/Monkeypox.
Monkeypox Workshop on Zoom
The AIDS Committee of Ottawa has invited infectious disease specialist Dr. Paul MacPherson to provide community partners and service workers with an educational Zoom workshop and update on the status of Monkeypox on June 23 from 6 to 8 pm. The Zoom link is here: https://t.co/IMMB1TLv4M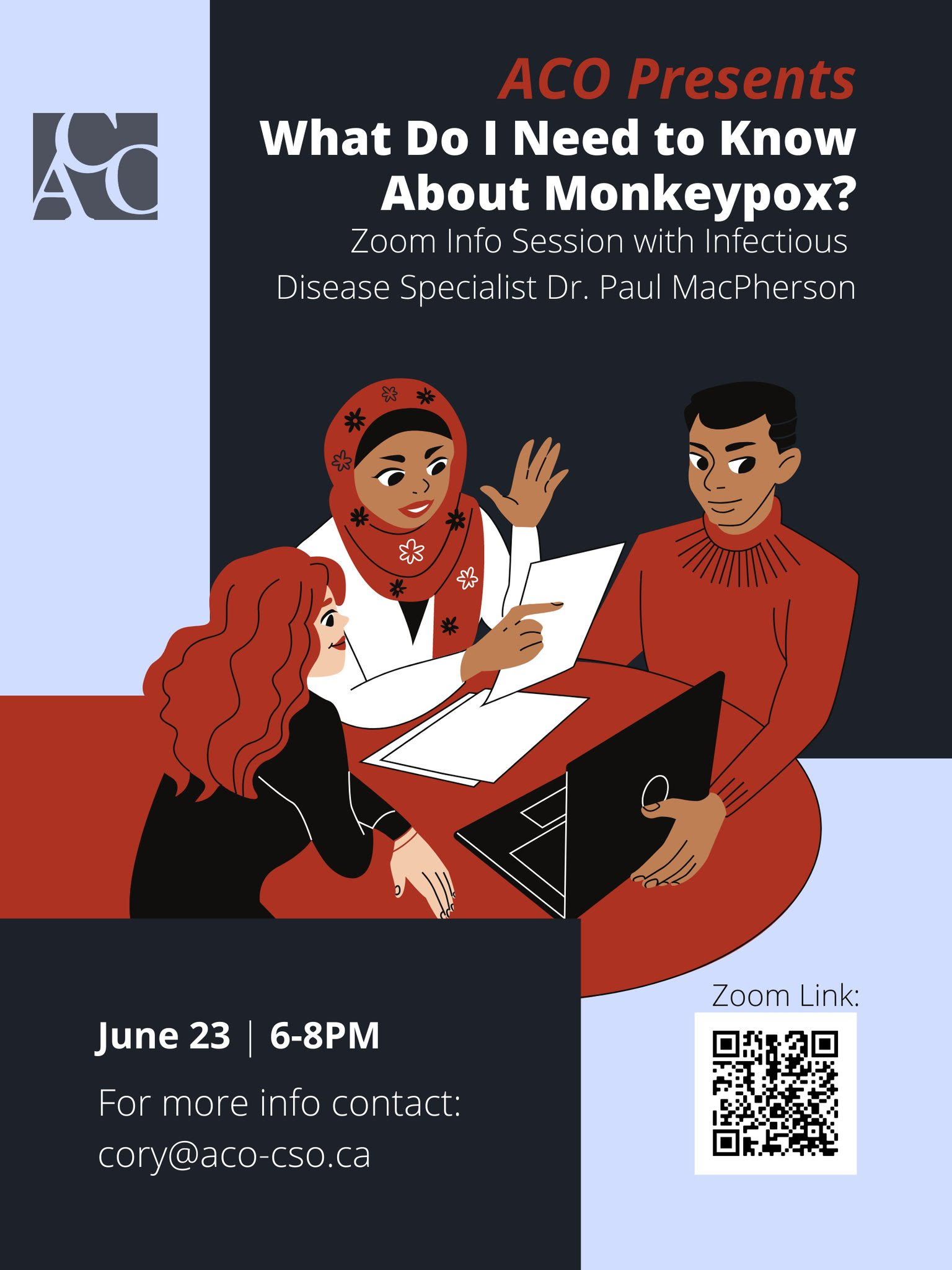 Reduction Support

Have you heard of the Brave app? It is a free app where you can receive virtual and confidential harm reduction support wherever you are. If you are planning on using substances (drugs), download the app today! thebraveapp.com
Sometimes trying to cope with life's challenges can lead to more spending, gambling or alcohol or drug use. If you want to talk about it, book a free counselling session with Counselling Connect. Phone and video sessions are offered for all ages. No waiting list. counsellingconnect.org
2SLGBTQ+ Supports and Resources

Pride month is a time to celebrate the 2SLGBTQ+ people in our community! For many, exploring their sexual or gender identity is a journey. It can be stressful and come with questions. Check out supports and resources to help you on your journey: thelinkottawa.ca/en/sexual-health/coming-out.aspx. You deserve support that affirms who you are. Book a free phone or video counselling session with us. You choose a convenient date and time. There is no waiting list. counsellingconnect.org
June is Seniors Month

It's a time to celebrate older adults in our community. Connect with Ottawa Public Health's Aging Well in Ottawa.