El-Chantiry: Ward 5 weekly news Aug. 3
The Councillor's Column
COVID-19 – LATEST NEWS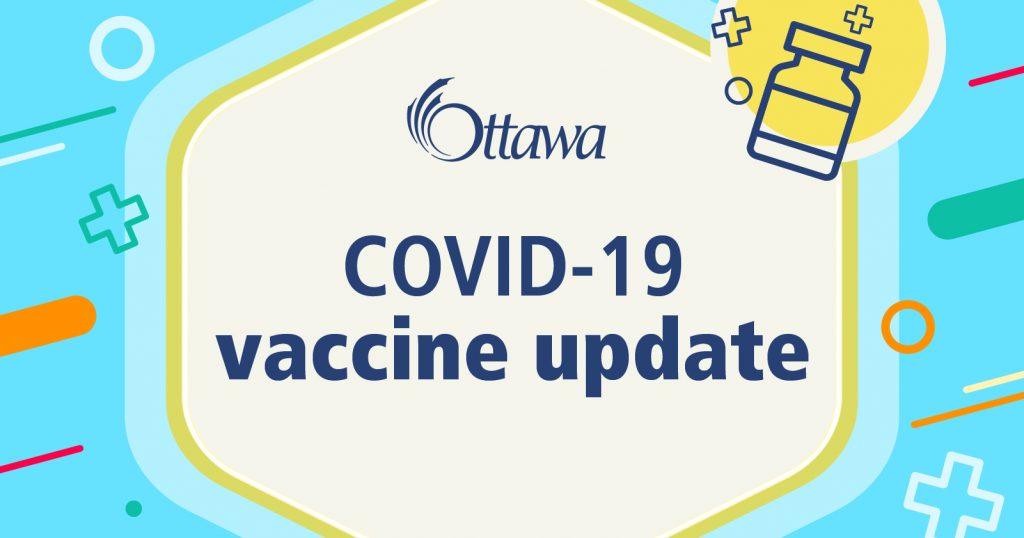 More than 1.4 million doses have been administered across our City.
83 per cent of Ottawa residents 18 and over have received at least one dose and 72 per cent are fully vaccinated.
Anyone age 12 and over requiring a vaccine can drop-in to any of the four community clinics or a pop-up clinic. Vaccines also continue to be available through pharmacies.
More pop-up COVID-19 vaccination clinics for anyone age 12 and up for first and second doses have now been scheduled.
Workplaces, community organizations, places of worship and other groups can now request a mobile vaccination team to administer first and second doses of the COVID-19 vaccine on-site, at their own location. Request this service by completing the mobile vaccine clinic request form online or calling 613-691-5505 for assistance.
Is your second dose booked for the fall? Please rebook now for an earlier date or to drop-in to a clinic. Maybe even today! Getting your second dose protects you from COVID-19 and variants (including Delta). Get yours at one of our drop-in community clinics or re-book your appointment.
Remember, you can get a COVID-19 test at an assessment centre, care clinic, or community testing site. Learn more about when and how to get a test here.
The Province of Ontario is currently in Step 3 of its three-step plan to safely reopen the province.
Visit the City's vaccine distribution page for more information on vaccines.
Visit the frequently asked questions page for more information about COVID-19 vaccinations.
LATEST SPECIAL STATEMENT FROM DR. ETCHES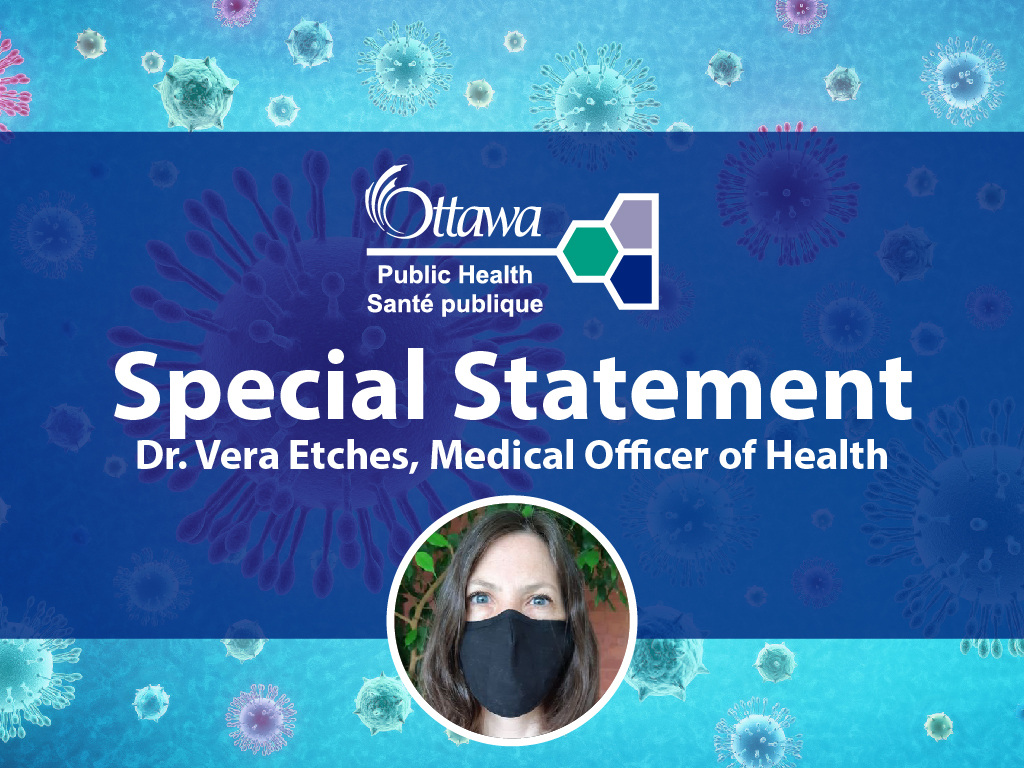 Hello. Bonjour. Kwey.
I want to thank every Ottawa resident who has taken the step to help protect themselves and those around them by getting vaccinated. To date, 83 per cent of people in Ottawa aged 12 and older have received at least one dose and 70 per cent of people aged 12 and older have received two doses. Thank you. Every day, we get a little bit closer to achieving our goal of fully vaccinating 90 per cent of the eligible population in Ottawa.
Achieving 90 per cent is possible, and we will need to work together as a community. Based on early survey data, we know that the vast majority – about 82 per cent – of people were planning on getting the vaccine once it was available. Less than 10 per cent of people indicated they did not plan on getting the vaccine and about 10 per cent indicated they weren't sure.
CITY NEWS
(Ontario News) Historic Investment Plan Ensures Access to High-Speed Internet – The Government of Ontario is moving forward with its ambitious plan to bring high-speed internet to all communities across the province. Ontario announced in March its bold commitment of nearly $4 billion to connect every region to high-speed internet by the end of 2025. My office will continue to follow this information closely. Read more on the latest announcement here.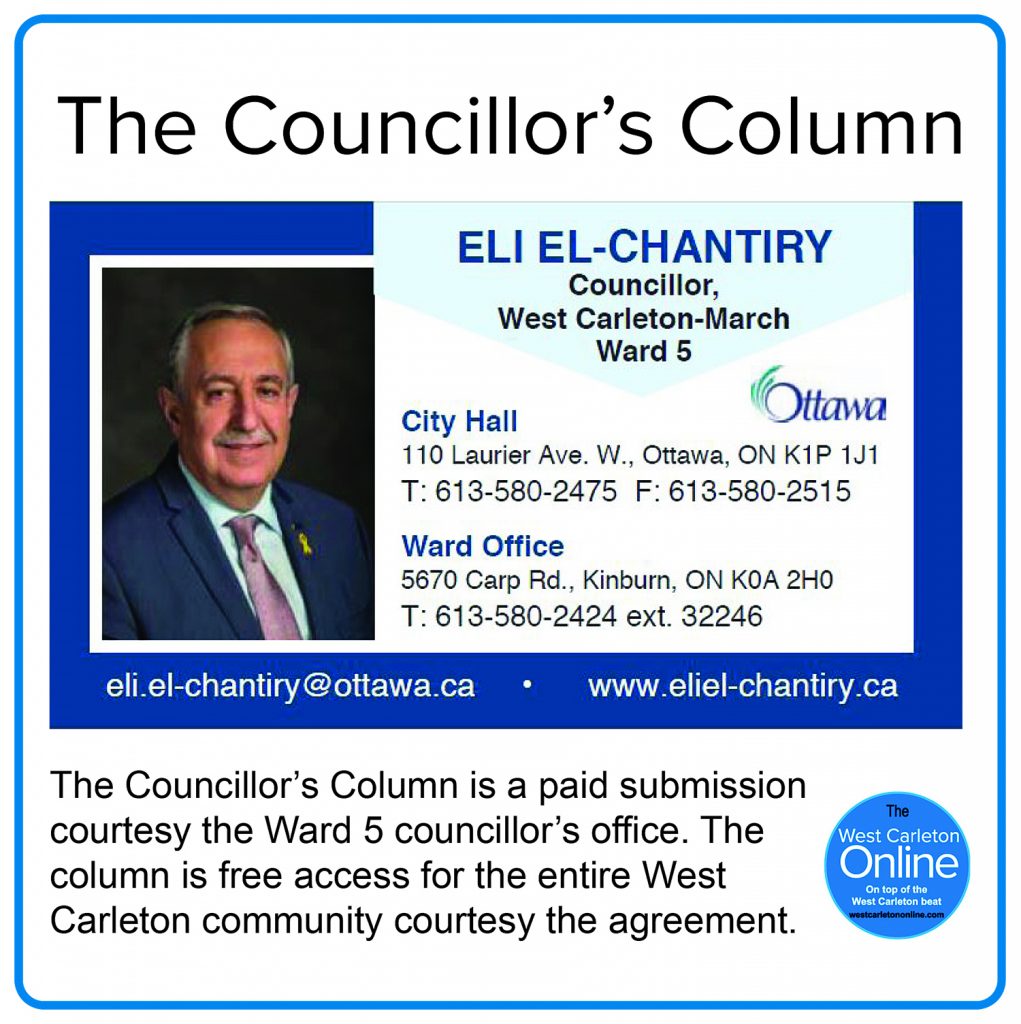 Apply to join the City's Anti-Racism Strategy – The City is now accepting member applications for the new Anti-Racism Advisory Table, a group that will help inform the City's first Anti-Racism Strategy. The advisory table will be made up of anti-racism leaders from racialized communities who will provide subject matter expertise to the City's Anti-Racism Secretariat. The group's mandate is to collaborate to raise awareness about systemic and individual experiences of racism, encourage actions to effectively address racism and provide input into the City's Anti-Racism Strategy.
You can apply online to be a member of the advisory table before the deadline of August 10. Appointments for members will be finalized by August 31.
Door-to-door scammers posing as infrastructure inspectors – Residents are advised that individuals posing as City staff have been going door-to-door requesting to inspect water and sewer infrastructure inside the home.
Do not allow these individuals into or around your residence.
Except in emergency situations, home access is always scheduled in advance.
City employees carry identification at all times and you have the right to ask to see it.
City employees always travel in City vehicles marked with the Ottawa logo.
City employees do not contact residents to sell products or services.
Should you have concerns or wish to report suspicious visits or calls, please contact 3-1-1.
WARD 5 NEWS
NOTICE OF CONSTRUCTION – Upcoming Work in Ward 5:
Road Closure – Bearhill Road – Bearhill Road from March Road to Vaughan Side Road will be closed (open to local traffic only) from Monday, August 16 to Wednesday, August 18. The contractor will be installing 1350mm of culvert crossing Bearhill Drive. Impact will be low, there will be a signed detour in place. Notices will be delivered to impacted residents.
Culvert Replacement – In August 2021, the City of Ottawa will begin the replacement of small culverts in Ward 5. The work involves the replacement of 13 small culverts at various locations. This work is required to renew the aging infrastructure and to improve reliability. Notices will be delivered to impacted residents. The culverts included as part of this project are located on the following roads:
• Carp View Road (west of Thomas Argue Road)
• Deerwood Drive (south of Panmure Road)
• Jacobs Gate (south of March Road)
• John Aselford Drive (west of Marchhurst Road)
• McHugo Street (west of Kedey Street)
• Ridgetop Road (west of Dunhaven Drive)
• Stoneridge Road (north of Thomas A. Dolan Parkway)
• Thomas Argue Road (north of Carp View Road)
• Thomas Argue Road (south of Carp View Road)
• Upper Dwyer Hill Road (south of Old Almonte Road)
In order to accommodate the proposed construction, various traffic restrictions will be required depending on the culvert locations. Access to private properties including pedestrian and cycling access, will be maintained throughout the construction period unless otherwise communicated. The Contractor will take every precaution to minimize interruptions to the everyday life of your family and/or operation of your business; we thank you for your patience and co-operation.
Bridge-Culvert Rehabilitation Project – Woodkilton Road – Beginning in September, the City of Ottawa will start construction for the rehabilitation of a culvert on Woodkilton Road, located between Kinburn Side Road and Kilmaurs Side Road. The culvert rehabilitation work includes concrete repairs and installation of erosion control features. The culvert requires rehabilitation to extend the service life of the structure. Construction will start early September 2021 and be completed by early November 2021. The culvert is located between 3960 and 3976 Woodkilton Road. Notices will be delivered to impacted residents.
DISCOVER THE CARP RIVER CONSERVATION AREA
MVCA and Friends of the Carp River cordially invite you to attend the Discover the Carp River Conservation Area event on Thursday, August 12, from 3pm to 7pm. Visit the MVCA's new conservation area at the pathway near the Terry Fox Drive and Kanata Avenue intersection. Visitors to the public engagement event will learn about the river's restoration and plans for the Carp River Living Classroom. Citizen science activities, a scavenger hunt, information about EcoTrekr, and guided tours will be available. For more information, please visit the MVCA website.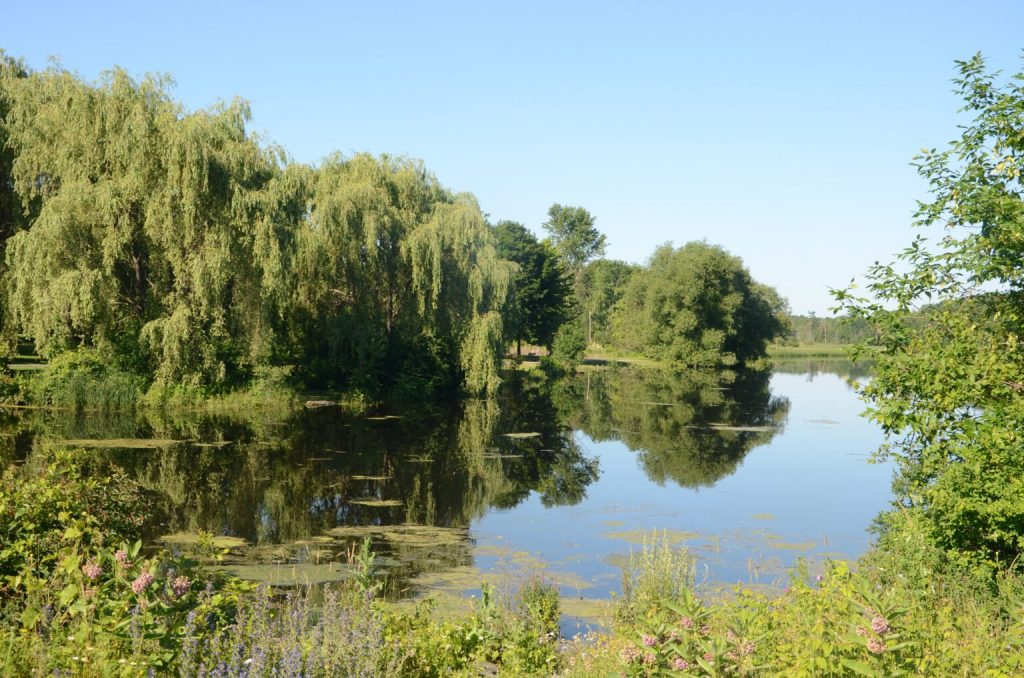 GREEN INITIATIVES – CORKERY COMMUNITY CENTRE
In collaboration with Earthub, the Corkery Community Association has implemented a new community recycling program. You can drop off any of the following items in one of the labelled bins outside the Corkery Community Centre door. Thank you for doing your part!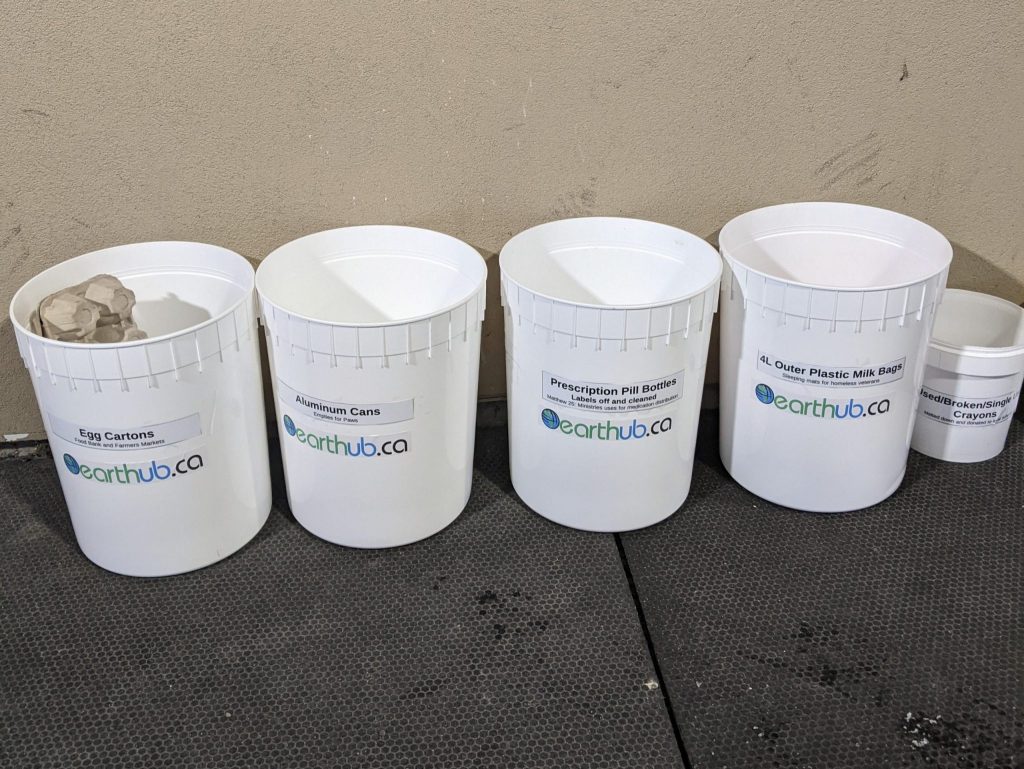 GARLIC COMING TO CARP FARMERS' MARKET
During the month of August (all 4 Saturdays!) you will be able to purchase locally grown garlic at the Carp Farmers' Market Saturday's from 8:30am to 1:00pm. For more info on the COVID-19 safety protocols currently in effect, please visit https://carpfarmersmarket.ca/covid-19-market-protocol/ .. See you at the Carp Fairgrounds!