Ottawa, Toronto police searching for suspect
OTTAWA – The Ottawa Police Service and Toronto Police Service are looking for a man involved in a series of crimes in Ottawa and Toronto.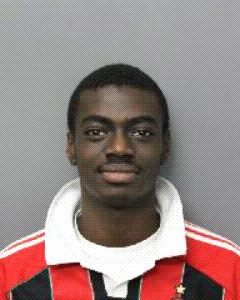 Kishoyan Kipusi, 22-years-old of Ottawa is wanted for break and enter, mischief, theft, taking a vehicle without consent and robbery with a firearm.
He is described as a black male. 5'1″ (155 cm), slim build. Last seen wearing a white hoodie and grey pants.
Kipusi is considered armed and dangerous. Please call 911 if you think you see him.
Anonymous tips can be submitted by calling Crime Stoppers toll-free at 1-800-222-8477 (TIPS), or by downloading the Ottawa Police app.